Hi everyone,
So even though I am writing this in 2013, I know it is being posted in 2014!  So happy 2014 everyone (I know it's super lame to pre-write posts but hey I have finals coming up and I am a busy girl so might as well do it before and just hit the post button).  Anyways, on December 23rd I got to witness debatably (torn between this and the Arctic Monkeys) the best concert of my life and as you all know I go to a lot of concerts.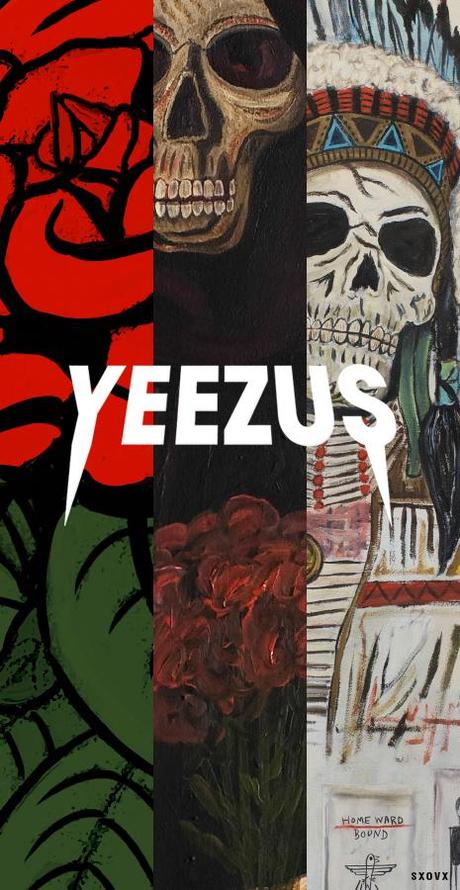 Before I start, I know the negative opinions of Kanye West but unarguably he performed one of the best shows I have ever witnessed.  Not only that, but before the concert I had the same "he's a douchebag" mentailty as most people but after listening to his 15-minute long rant I came to realize that he, like everyone, has more than one side of him.  He knows what to do to get himself respected and recognized, he also absolutely hates interviews which is why he comes off as rude when he is being interviewed but he also has the chill and happy side which is reserved for his fans, family and friends.  I definitely have a much greater respect for him after this and a bit more understanding of how he acts and the way his mind works.  So all hail Yeezus.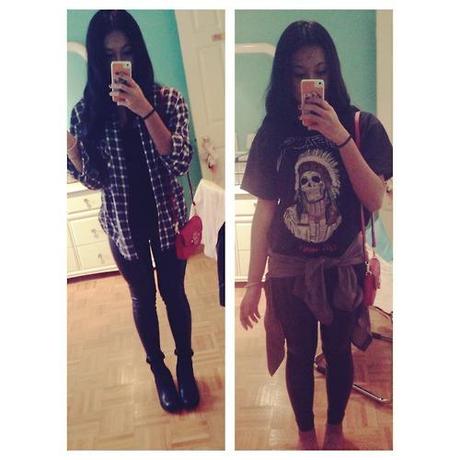 So my outfit: I didn't end up wearing the plaid shirt so I swapped it out for the military style button up around my waist in the second picture.  By the way, Yeezus tour merch is simply amazing.  This was already featured on my style tumblr.
Shirt: Yeezus concert // Plaid: Garage // Button Up: Silence + Noise - Urban Outfitters (Old) // Leather Leggings: Wilfred Free - Aritzia // Shoes: Hibou - Little Burgundy // Bag: Tory Burch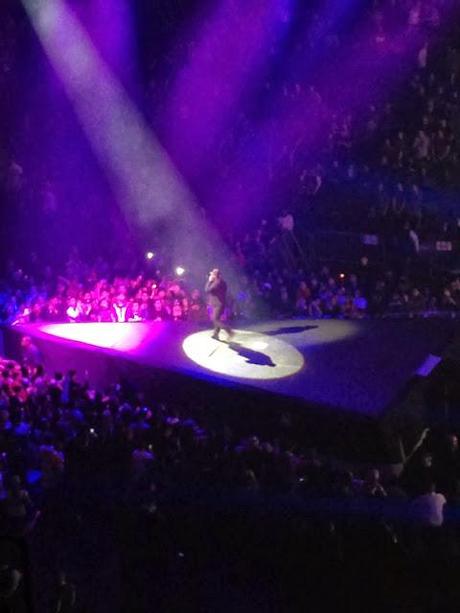 The actual concert was amazing.  The crowd was extremely pumped and it was an amazing energy.  The opening act was Kendrick Lamar.  He is an amazing rapper who is all for changing the world by getting troubled youths (as he is from Compton, California) out of the streets and into a safer and better place.  His set was amazing and he was extremely energetic and fun to watch.  Above is a video of one of my favorite songs he has called Swimming Pool (Drank).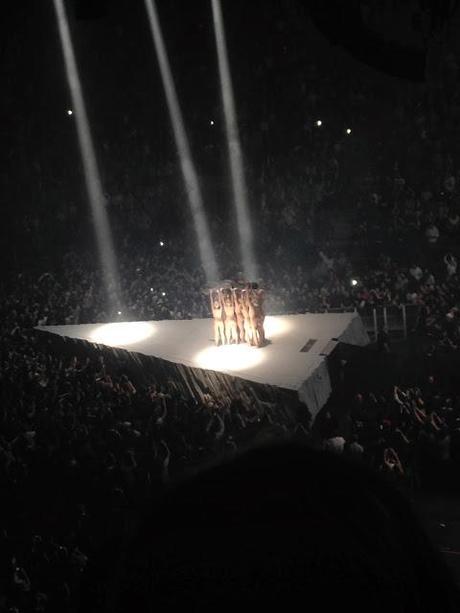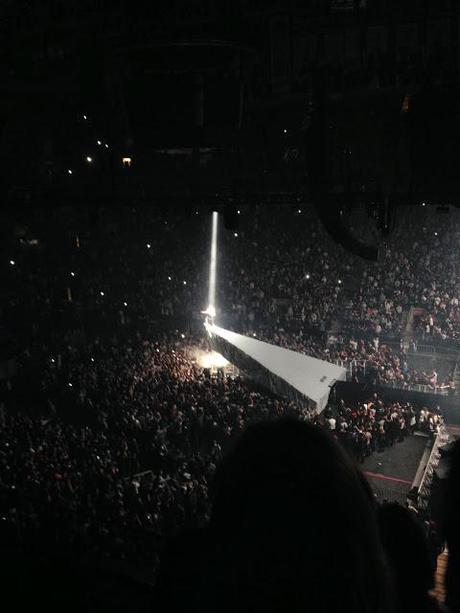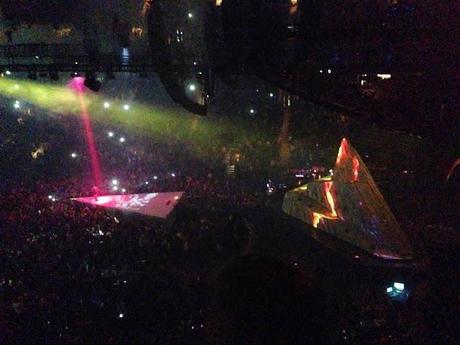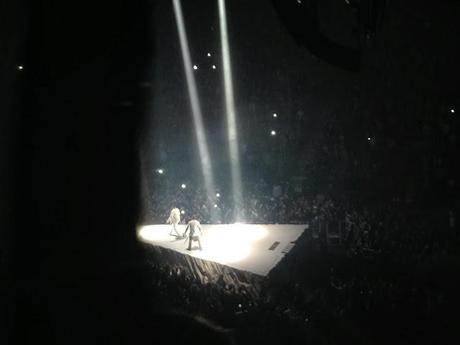 After that obviously the main man: Kanye West came out to perform.  His performance was absolutely amazing and as it was the last show he did bring out a special guest towards the end: DRAKE!!! He did most of his set in different (probably super expensive) masks up until the song Jesus Walks. The whole thing was more of a production than a concert.  The concert was broken up into different stages like "Rising", "Falling", "Seeking" and it was extremely Catholic based (as Kanye is a strong Catholic).  It was amazing and I could have asked for a better 2 hours and 30 minutes of my time.  Above I put a few videos because well I just couldn't choose one moment.  In order the songs are: Forever & All Me with Drake (a bit of All of the Lights), Blood On The Leaves.
I had the best time and I hope all of you get to experience a concert like this.  Regardless of your thoughts about Kanye West, he is Yeezus and he puts on a show or production like nobody else.  Thank you so much for reading.  I hope you enjoyed this post and remember that Yeezus loves you and so do I. xx