Hi everyone,
So as promised as part of my last set of posts, this is what I wore to my graduation.  I am so sorry for this being delayed (ever sorrier that I meant to post this in December, it's just been sitting in my drafts!!).  Anyways, I realized I won't be able to do any Holiday outfit posts (.... this was written awhile back) and I am so sorry about that.  I don't really have anywhere to go during the holidays, so that's the real reason.  Anyways, here is what I wore to my high school graduation, at the end of the post I get sappy, so once you've read the outfit details feel free not to care anymore.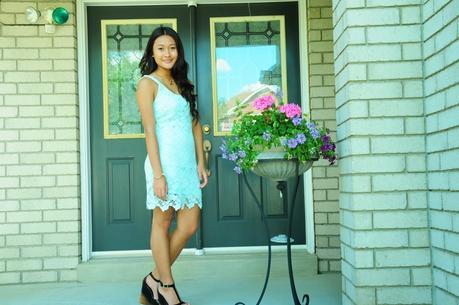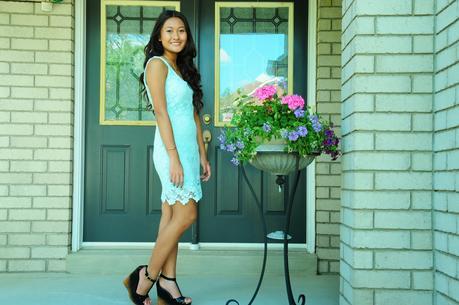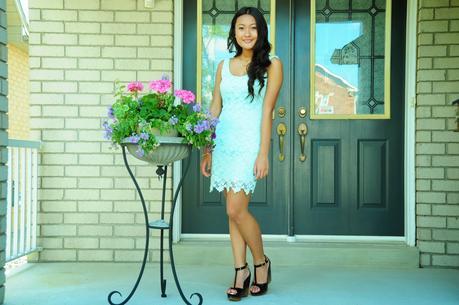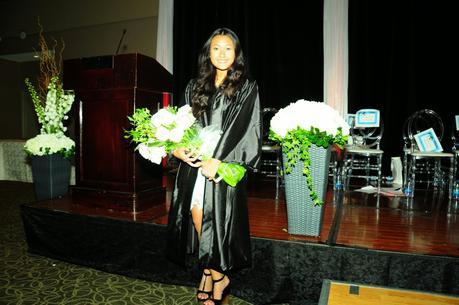 Dress: Zara Lace Pencil Tube Dress -- Last season (Similar) Shoes: Jimmy Choo Pela -- Last Season (Different Colour)
Not Clearly Shown: Necklace 1: Marc By Marc Jacobs MMJ Plaque Necklace in Rose Gold Necklace 2: Marc By Marc Jacobs Screw It Screw Necklace in Rose Gold Necklace 3: American Apparel Mint Circle Necklace Bangle: Kate Spade Sailor's Knot Hinge Bangle in Rose Gold
Ok so here's the sappy part, that people probably don't want to read but I'm sentimental about this blog so I'll for sure say it regardless if anyone is reading it.  Anyways, I started this blog when I was a freshman in high school.  I was fourteen years old, and to be honest, my knowledge on the areas of fashion and beauty were from watching hours of YouTube videos.  I'm going to make a longer post about the end blog by the end of the month.  I've been delaying it because I don't want to say goodbye to Stylishly Yours.  Back to the point.  Fourteen-year old Emily was a terrible writer, and in her awkward years but the creation of Stylishly Yours has grown as I grew up.  Now, I sit in a college dorm, about to finish my first semester of university and it's surreal to think how much progress in all parts of my life I have made.  Thank-you to everyone who read a single post or clicked on my blog by accident.  It means a lot.  I will for sure get sappier in the good-bye post so prepare yourself.