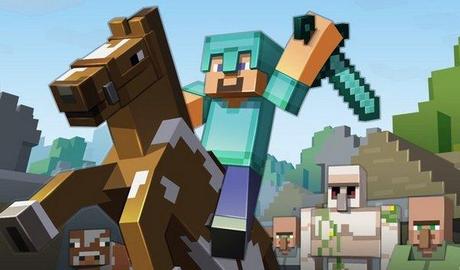 Giddy Up..  Minecraft fans..  1.6 update has finally been released. This update brings Horses, Donkeys, Mules and a whole lot more to the Minecraft world, along with several more awesome features and fixes. They called it the "Horse Update", but it comes with a lot more.
Here's what you get in the new update -:
Added Horses
Added Donkeys, Mules
Added Horse Armor
Added Leads
Added Carpets
Added Hardened Clay, Stained Clay
Added Block of Coal
Added Name Tags (item)
Added Hay Bales
Texture packs are now "resource packs" that also can hold sound etc
Food meter is now drained when healed by full food meter
You can't destroy blocks with a sword in creative mode Removed Herobrine
Head over here to get the new launcher.

(All the images, trademarks, logo's shown on this post are the property of their respective owners)
Roshan Jerad Perera