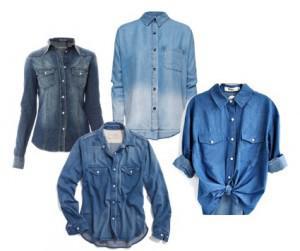 A big fashion trend this fall will be the denim shirt.  I don't know about you, but I haven't seen the denim shirt as a standout trend in a long time.  Yet, given what goes around comes around, here we are again, the denim shirt is hot.
Are you up for embracing this trend?  I'm still on the fence about it, yet I challenged myself to put some looks together to see if the denim shirt could be done stylishly.
Take a look at some of my creations using the denim shirt and let me know how you feel about this trend.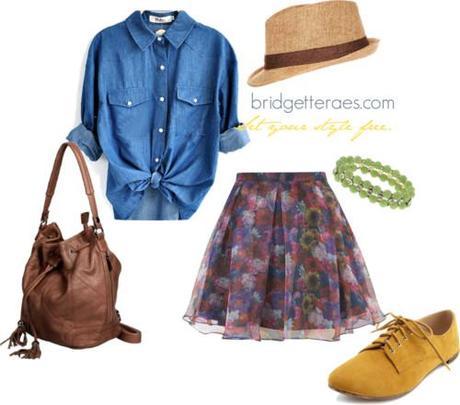 Denim Shirt 1 by
bridgetteraes
featuring a denim shirt
With a flippy skirt for the early fall, dare I say, this trend could be sort of cute?  Note the knotted shirt trend.  When was the last time we saw that?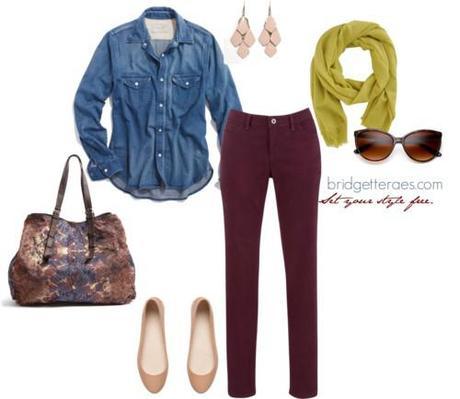 Denim Shirt 2 by
bridgetteraes
featuring a cashmere shawl
As the colored denim trend continues for fall and into winter, a denim shirt could come in handy as an option to wear with this trend.  Here I chose an oxblood (incredibly popular shade for fall) pair of jeans and, for a pop of color, I added a chartreuse (another very popular pop shade for fall) scarf for an accent.  Truth?  I'd totally wear this.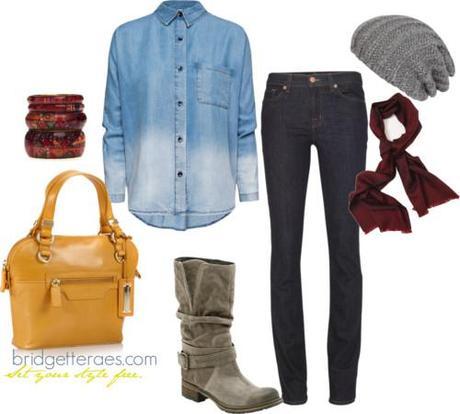 Denim Shirt 3 by bridgetteraes featuring skinny leg jeans
Believe it or not, denim on denim is how acceptable.  When the heck did this happen?  I guess we really are embracing fashion of the 90′s.  Denim shirts with jeans have been seen everywhere, and the secret to pulling off this trend is to wear different shades and washes of denim together.  A light denim shirt works best with dark denim jeans and vice versa.
To break up the monotony of all that denim, I popped a honey gold (yet, another very hot color for fall) handbag and paired it with that trendy oxblood and gray.  This is a great way to look on trend vs. looking like Chuck Norris.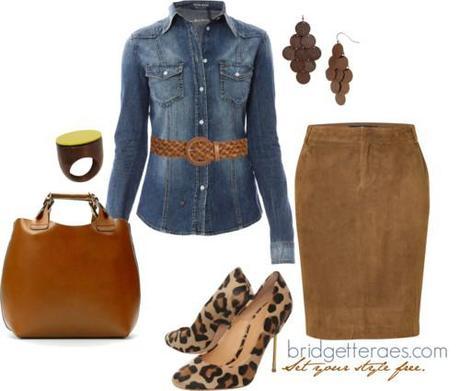 Denim Shirt 4 by bridgetteraes featuring nordstrom jewelry
I'm a sucker for anything you pair with tobacco or luggage colors and animal print shoes, so I happen to love this outfit.  For a rugged yet sophisticated look, denim worn elegantly with suede and mid-brown neutrals can be a great casual work look and a beautiful weekend look.  To keep it from looking too "down home" however, elevate the components you bring in to wear with the denim and suede.