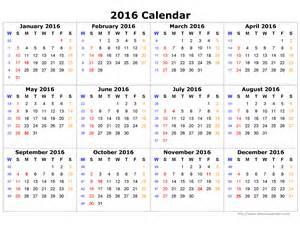 Years may come, years may go and 2016, not over yet, hasn't had a dull moment.World politics, celebrity deaths, and the Great British Bake Off have made headlines and filled social media, bringing out the best and the worst in people. This is society.
A mish-mash of loud, persuasive opinions from educated yet ill-mannered, rude people filled our TV screens for months. Has everyone voted for whatever, now? Is it safe to come out of hiding?
I have been saddened at the passing of so many talented people. At least their work remains with us and will continue to bring joy.
I bake. Not as much as I would like to as time doesn't allow, but I can rustle up an acceptable Victoria sponge, cup-cakes, biscuits and recently my perfect, sherry soaked Christmas cake. The Great British Bake Off is of no interest to me at all. Sorry to offend. I'm sure Mary Berry is a lovely lady who won't mind in the least that it's not to my taste.
On a personal level, this year brought joy when, on the 1st July, our granddaughter made an early arrival. Overwhelmed with emotion, my first sight of her was through tears I couldn't hold back, looking into her incubator. Perfect and beautiful. Tiny fingers and tiny toes, though not a tiny baby, she weighed over six pounds. My son opened the 'port-hole' for me to touch her. Gently, I stroked her velvety, warm skin. I touched her hand and felt her finger pressing mine.    "I'm Nanna Pam," I whispered. "I love you."
   We are thankful for the care and dedication of everyone in the SCBU. They are a remarkable   team who looked after our granddaughter and her parents. She's a gorgeous baby, nearly six months old with a beautiful smile.   
I was delighted to meet John Lodge of the Moody Blues. He's a very friendly, down-to earth person. I'm incredibly lucky. Not everyone gets to meet their favorite rock star.   
It's been wonderful to have long weekends and breaks, Liverpool, Shropshire and the Peak District as well as longer holidays relaxing in Dumfries & Galloway. I'm always thankful for the opportunity and look forward to more visits next year.   
Christmas has been a lovely family time. It really began in early December when we enjoyed the visit of family we don't get to see as often as we'd like. It was so good to catch up in person with each other's lives. The last few days have been filled with those who are nearby, just popping in or having a meal, those special moments, making memories, sharing laughter, of being together and remembering friends and family who passed away.   
A poem for Christmas time:   
   From Our Happy Home by Louisa May Alcott
  From our happy home
Through the world we roam
One week in all the year,
Making winter spring
With the joy we bring
For Christmas-tide is here.  
Now the eastern star
Shines from afar
To light the poorest home;
Hearts warmer grow,
Gifts freely flow,
For Christmas-tide has come.  
Now gay trees rise
Before young eyes,
Abloom with tempting cheer;
Blithe voices sing,
And blithe bells ring,
For Christmas-tide is here.  
Oh, happy chime,
Oh, blessed time,
That draws us all so near!
'Welcome, dear day,'
All creatures say,
For Christmas-tide is here.  
If you have a minute or two before the New Year arrives, go on YouTube and listen to The Irish Rovers singing 'Years May Come, Years May Go' or Herman's Hermits if you prefer.  
Thanks for reading, Pam x      
Email This
BlogThis!
Share to Twitter
Share to Facebook
Reactions: