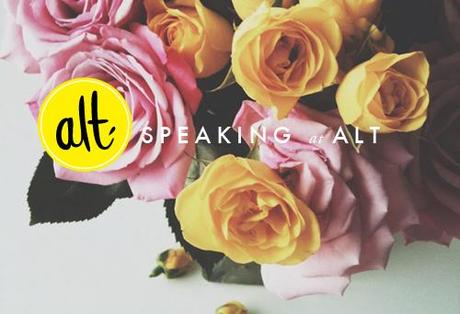 It finally dawned on me a little while ago that with our move to Utah I'd be that much closer to Altitude Summit, the annual design blogger's conference held in Salt Lake City next weekend. If you're not familiar with the blogging scene, this is THE conference. Alas, tickets sold out back in August within one hour (an hour?! what is this, N'Sync One Direction?!), so I quietly came to terms with not going, knowing that some of my favorite people would be less than an hour away from me and most likely I'd be watching the Twitter feed fill up with jealousy-inducing words of wisdom. Well, fast forward to a couple of days ago and somehow I've now been invited to speak on a panel. Cha-ching! I'm super thrilled to participate on a panel with Jordany Ferney of Oh Happy Day, Jamie Derringer of Design Milk, Ruth Harding of A House in Holland entitled "Hiring Help". Better put my smart hat on in the presence of these superstars. EEEek!
Are you going to Alt?
picture from Daniella Marie.