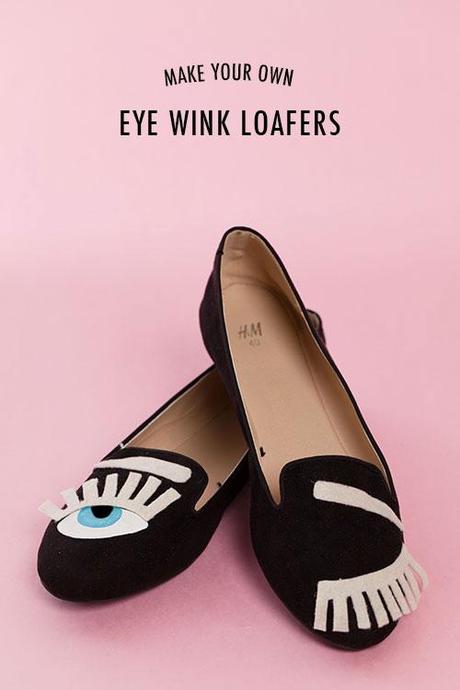 Eye patterns have been out for a couple of years now and I've been so hesitant to join the bandwagon, but I finally let go and totally hopped on. I mean, how could you not love some eyeballs? I bought some oxfords when I was in Vancouver last year and then I spotted
these beauties
by
Chiara Ferragni
, and I stopped dead in my tracks. Of course! Eye ball loafers! The price point kind of threw me off a bit so I decided to do what any DIYer would do and make 'em myself, cuz I'm cheap like that. And I made them for $15.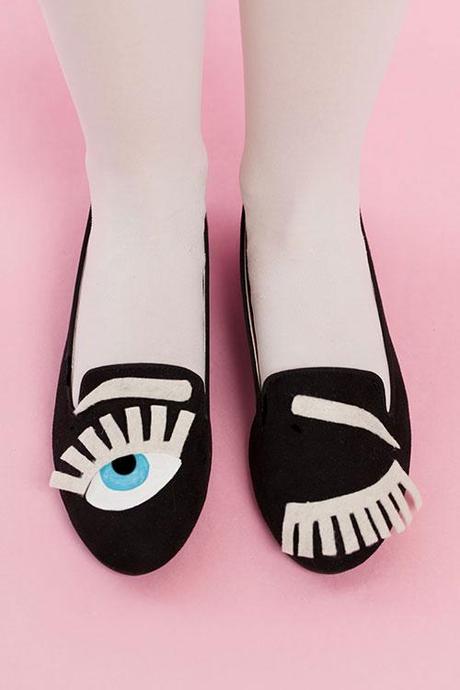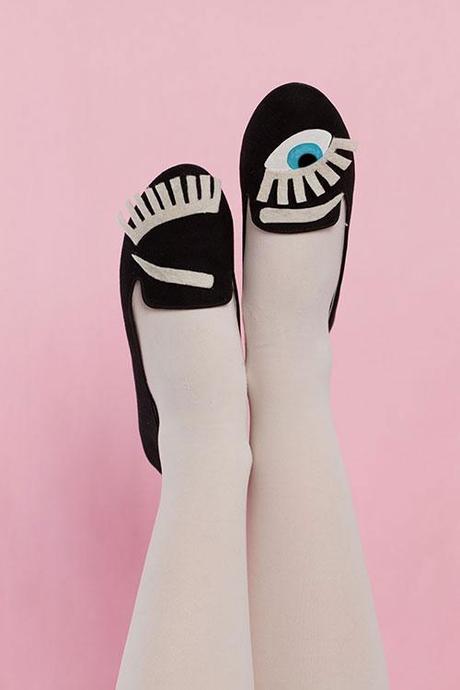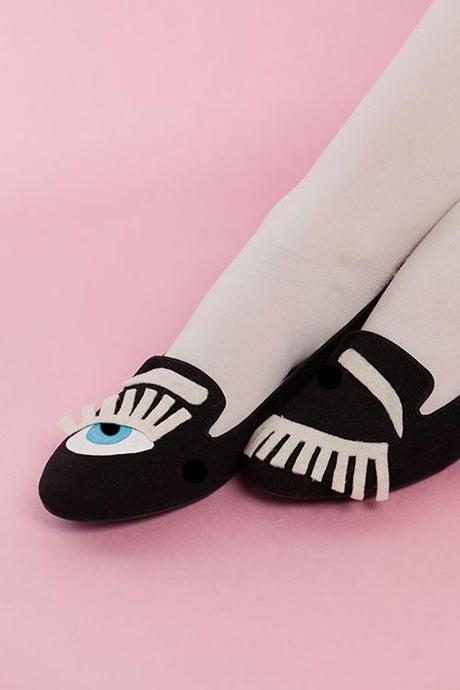 Photography by Laura Sumrak
Crafting and styling by Brittany Jepsen
Materials: 
Smoking slippers (I got mine from H&M for $15 but here's another option)
Acrylic paint in blue and white and black
paintbrush
felt in white
pencil and pen
Scissors
Step 1: Print off the eyeball templates hereStep 2: Trace around the template of the eyeball with a pencil onto the shoeStep 3: Paint the eyeball white. Add on the blue (or chosen eye color) and then the black of the pupil).Step 4: Trace around the lash template and eyebrows onto the white felt with the pen.Step 5: Cut out the lashes and brows.Step 6: Glue the lashes onto the eyeballs.
Voila! 
So easy and cheap! 
I've been wearing mine around town and I love seeing people's eyeballs gravitate to my feet...especially kids. They love 'em!
Shop the look below:

JavaScript is currently disabled in this browser. Reactivate it to view this content.