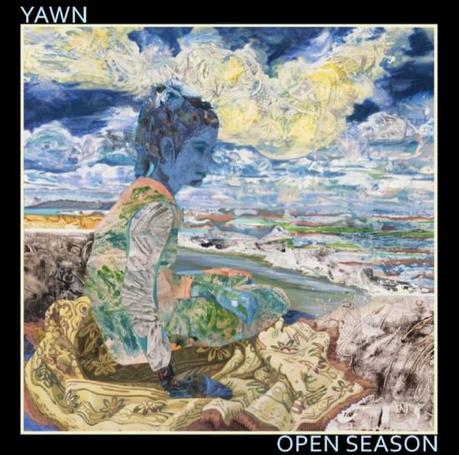 Acid – YAWN
Joining the indie-electronic crowd alongside bands such as Animal Collective, Yeasayer, and Panda Bear, is Chicago-based YAWN (@yawnmusic). The quartet's debut LP, Open Season, was released at the end of August, and after weeks of listening to it repetitively, I can fully attest to its truly fantasticsound.
Open Season includes plenty of percussive afro-beats, pulsing synths, wavering vocal ranges and beautifully executed harmonies, all smothered in luscious reverb glory. While these elements make the album cohesive, they're still merely the foundation for more experimental soundscapes, wacky voice-loops, and an overall trippy vibe.
The blending together of what seems like many songs into each singular track makes for a very stimulating listening experience overall.
"Acid" (above) and "Sing Low" are two of my favourite tracks. Both highlight what is so great about this band — their ability to create multidimensional music that is accessible yet eccentric. "Keep Up", "YumYum", and "Magician" are all fast-paced numbers that feature heavy repetition of dance-worthy thumping, clanking and mysterious sound effects – what will come to be known as the signature "YAWN sound".
Back-to-back tracks "Astral Observatory" and "Candle" manage to mellow things out but also retain the strong sense of rhythm and outlandishness. A switch into the closing songs "Indigo" and "Rainy Days" scale back a bit on the heavy electronics and give the album a nice psych-rock kind of vibe, leaving behind a feeling of truly satisfactory resolution.
Dense yet easygoing, Open Season is the type of album that can find its way into the indie-club, but just as easily land a spot at a chill-out sesh with friends.