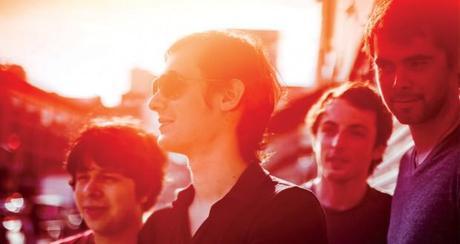 YAWN – Summer Heat SoundCloud
Since the drop of their 2011 LP Open Season, Avant-pop up-and-comers YAWN have been frequently compared to heavy-hitters Animal Collective and Yeasayer. Although the pressure of such an imposing association can be dizzying, it seems as though this Chicago-based band have not so much as batted an eye. Keeping with the same from-the-basement-up vibe, they created a live-in recording studio, venue and record label where they've been producing music through 2012 and 2013.
Today, we get a taste of this production with the stand alone single "Summer Heat".  This earthy, psych-pop tune rambles along with clattering polyrhythms and subtly powerful vocals. With an excitingly propulsive tribal vibe going for it, this song will have you singing along and enjoying these last few days of summer. Check out the song above and be sure to watch out for more music courtesy of YAWN in the months to come!