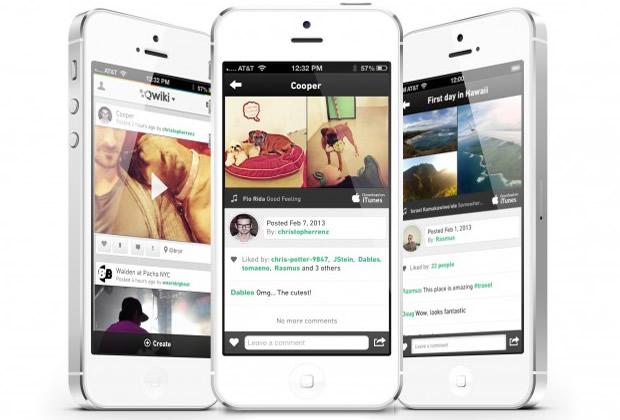 Yahoo has bought Qwiki, the start-up behind an iPhone app that allows users to turn photos, music and videos into short movies automatically.
Yahoo has been on a shopping spree as it looks to win advertisers and users back from rivals Google and Facebook.
It recent days it has acquired blogging service Tumblr and Bignoggins Productions which specialises in fantasy sports apps for iPhones.
Yahoo did not disclose the amount it paid to buy Qwiki.
However, technology blog AllThingsD reported that the deal was valued between $40m – $50m (£26m-£33m).
Yahoo said in a statement that it "will continue to support the Qwiki app, and the team will join Yahoo! in our New York city office to reimagine Yahoo!'s storytelling experience".
Rebuilding Yahoo
Yahoo was one of the earliest entrants in the internet market and enjoyed tremendous success as the sector boomed.
However, it has struggled in recent years in the face of increased competition from search rivals including Google and the emergence of social media giants such as Facebook.
In attempt to turn around its fortunes it appointed former leading Google executive Marissa Mayer as its chief executive last year.
Ms Meyer took the helm in July 2012 and has been snapping up firms as part of her plan to revive Yahoo.
Since her arrival Yahoo has bought various firms including start ups such as Alike, Stamped, Snip.it and a Summly application built by a teenager in the UK.
In May, it redesigned its photo-sharing service, Flickr, offering users up to 1TB of storage without a fee.
It said the revamp would also allow users to host longer video clips and higher-resolution photos.