Yaballe is an amazing tool for automating dropshipping business. With Yaballe you can considerably skyrocket your dropshipping business and save lots of time and money. This tool enables the Dropshippers to import and add their items to their eBay store for successful Dropshipping business. It was established in 2016, this tool can quickly list the items from marketplaces such as Amazon, Walmart, and Aliexperss and more.
Yaballe Discount Coupon 30 Days Free Trial 2019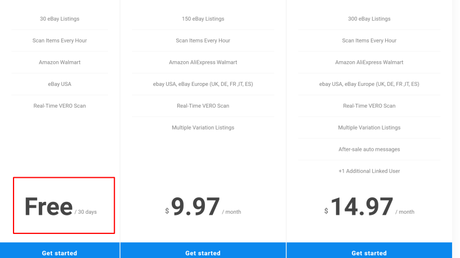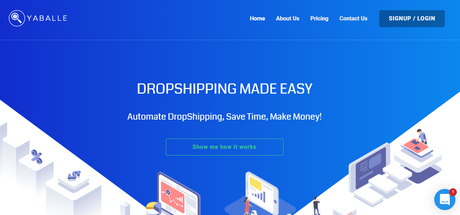 Yaballe Comes With 4 Exciting Features (Yaballe Review Overview):
Lister
Repricer
Auto Orders
Full Automation and Advanced Features
Robust auto ordering system
Full support Amazon bundling for add-on items
Cash-back sites
Tax optimizations
Additional Features Available From Yaballe
Tracking number
Remind after purchasing automatic messages
After payment, tracking and feedback reminder
Automatically leave a positive feedback to buyer
Automatic rules to raise & drop profit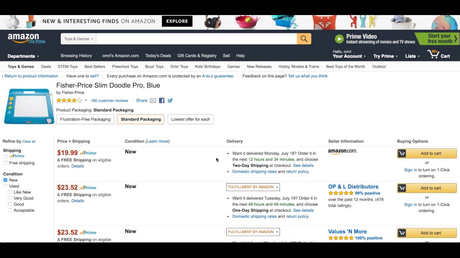 Multi variation items support
Bundle items
It is easy to create unique items made from many sources
You can eliminate competition on eBay
Full suppliers table scan + optimization for selecting the best offer
Reliable in-app support
Get full personable support from Yaballe live, in-house agents
Yaballe understand customer support is super important
You will get all around the clock support for VIP users

Dynamic daily Vero retroactive scan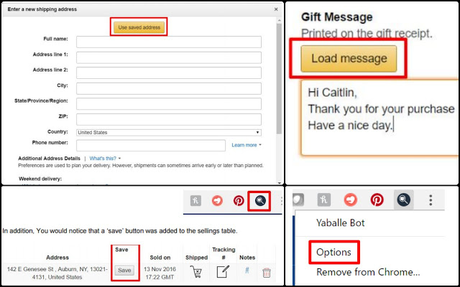 When repricing, Yaballe take into account the Buy-Box offer and
You will have the option to choose the optimal offer from the supplier's table.
A flexible system that chooses the optimal offer based on user definition.
It saves lots of money every month.
You can increase sales by offering a better price from the table.
You are allowed to work with Amazon Marketplace as 3rd party sellers.
Full item edit on eBay
VA restricted access
In addition to real-time Vero protection, Yaballe offers a complimentary system.
You can scan your account daily to view existing Vero items.
You get access to remove existing Vero items with a single click.
Yaballe Vero base is very extensive, growing constantly for over 3 years.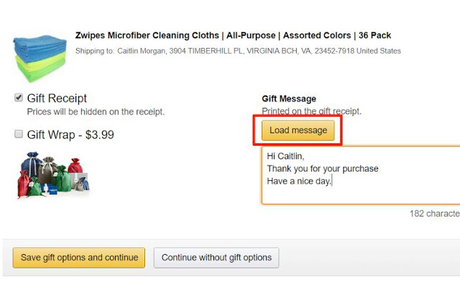 Want to enlarge your dropshipping business with VA Virtual Assistant?
You can save time by using "revise item" from Yaballe instead of jumping to eBay
You can easily switch source for and pull new details and can do full item edit
Auto rules for raise and drop profit
Auto after-sale 3 messages
It comes with best eBay customer support with auto-messages. Which you get to see after:
It also auto leave positive feedback to the buyer.
You can limit your VA access to Yaballe.
Yaballe Lister only feature prevents delete/re-list, hide dashboard, etc.
Multiple eBay accounts support
Save time and money using Yaballe auto rules.
You can analysis and raise profit after sale.
You can drop profit if the item is not sold for a while.
It has numerous advanced settings that you get to know in the dashboard.

Get Advanced filters, analytics, and insights
Amazon Marketplace sellers full support
Yaballe Pricing Plans (Yaballe Discount Coupon)
You can choose a package according to your needs. If you find it hard to make a decision, you can contact Yaballe for more information and advice.
You can easily jump between your eBay accounts from your one Yaballe account to another.
It comes with Free access for 30 days
It comes with $ 9.97 / month plan

It comes with $ 14.97 / month Plan
It comes with $ 24.97/ month Plan
It comes with $ 39.97 / month Plan
You need to contact Yaballe customer care in this case.
It comes with $ 64.97 / month Plan
eBay Dropshipping: What To Know Before Getting Started?
It comes with $ 89.97 / month Plan
eBay Dropshipping is one of the most followed dreams for many companies. The concept seems simple: Post an ad, place an order with the supplier and send it directly to your customer. All you need is your marketing skills and you make money without spending a dime on overheads. It sounds easy, but in the real world, it may not be that easy.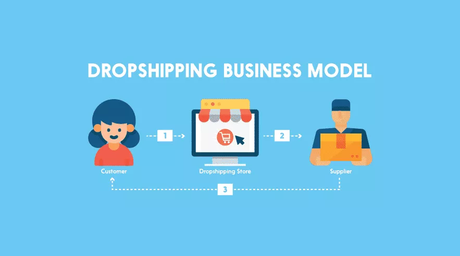 If you want to start a direct transport business, you need to know a few factors for your business to work.
It comes with $ 119.97 / month Plan
What you need to know when you start a dropshipping arbitrage business
It comes with $ 149.97 / month Plan
You have to be careful when selecting your suppliers. Make sure they are wholesalers and legitimate. It's time to read the comments of your suppliers. Reading comments helps to identify legitimate and reliable suppliers.
It often happens that you do not get an order for a product in stock. In that case, you will need to refund the product or wait for the item to be available, which will mean a longer waiting time for the customer. Do not worry, there is a solution to avoid products that do not exist. You need a reliable tool that allows you to monitor out-of-stock products that are out of stock.
You are the protagonist of every item you sell. If problems arise, your customers will only sue you for taking responsibility for everything that comes with the product. If a customer wants a refund or returns the product due to a claim, everything depends on you and not on your supplier. This could be the downside of drop shipping, but this problem can still be solved if you ask your supplier.
With every item sold, you get lower profit margins when you compete as a broker with hundreds or even thousands of other middlemen. In strong competition, price development is rigid, ie the lower the supply, the better.
Beware of many mediators and fraudsters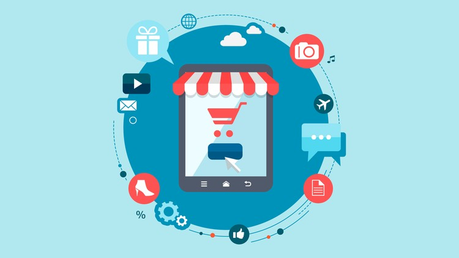 Although your suppliers have full control over the physical handling of items, you have no way of knowing if what you send to your customers is consistent with quality. Likewise, you have no control over your shipping process. This could harm your business and the only way to build a relationship with your provider. Essentially, you must trust the supplier you choose.
Pay attention to the volatility of the shares
How You Can Start eBay Dropshipping In Right Way?
Always Lookout For Demanding Products
No control over customer service issues and returns
When talking about high in-demand products, we're not talking about products that have been sold on eBay by almost all sellers. Let's hope that the competition for these products is very large and the sales probability drops. There are two things you want to look for in a product:
Understand The eBay platform
No control over product quality, shipping and customer service response time
You are required to know the eBay platform from the point of view of the seller. In this way, you have every opportunity to use the offer of eBay. Below is some important information about the eBay platform. This includes, among others:
Understanding the entire eBay system does not happen overnight. But you can take notes, consult forums and ask questions. Facebook has a community of eBay users who share ideas and help each other in many scenarios.
Run a bump test in your store, take notes on what works and what does not. If you have a problem, ask a question. After all, the soul of your business lies in your customers. Always make it your first priority. Take care of them by offering good customer service.
Find the right product supplier
Suppliers are the reason why you have a business. They offer the products you will promote and sell. That is why it is important to know the context of your suppliers. For many suppliers involved in direct shipping arbitration, it is safe to source products from other ecommerce sites such as Amazon, Walmart, Kmart, and so on.

Providing items from these department stores can give you the guarantee that you are dealing with real people. However, it is not always a guarantee to answer your request. When you source your items through Amazon, you're looking for suppliers with the lowest possible price and no loss of quality.
Products with high demand.
Products that are not too competitive in the competition.
Use a tool that allows you to analyze the listing of products on eBay to identify the products actually sold.
Remain in touch with the customer service of your supplier.
To alleviate concerns and improve customer service, it is always a good idea to familiarize yourself with your source's support system. For example, if you buy your Amazon products, you should be aware of their policies, regulations, and other important information about shipping, pricing, product returns, and more.
You must proactively identify potential customer service issues. Once you discover a potential problem, such as For example, if the requested products that should be sent are waiting, contact your source/reseller at Amazon immediately. This fixes potential problems even before they occur.
Join Dropshipping support group
It's always a good idea to join a support group or hire a mentor in your company. Opening a dropshipping business seems easy, but as with any other business, it can also be a problem in this way. The main reason why you want to join a support group is to help you overcome these difficulties.
Let's face it, every business has problems and Dropshipping is no exception. The main idea behind the self-help groups is to exchange ideas, find ideas, solve problems and help each other.
Quick Links:
Conclusion: Yaballe Review 2019: Automate Your E-Commerce Business Now!! Yaballe Discount Coupon 30 Days Free Trial
As with Dropshipper, you always need tools that make your job easier and more revenue through automation. If you work part-time as a drop shipper, this tool is even better for you.
The price of Yaballe is relevant and adapts to all levels of dropshippers. In addition, you can add it as a Google Chrome extension so you do not have to access the website. I have already reviewed several dropshipping tools, but this tool had unique features that fill the void.
I would like to give a big thumbs up for this tool. Let me know in the comments section below what features you like the most and your experiences towards using this tool.