Shadow and Bone 
by Leigh Bardugo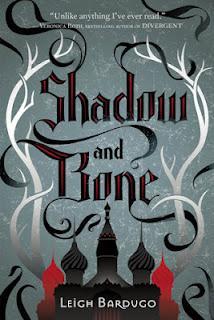 Published:
 June 5th, 2012
Publisher:
Henry Holt and Co.
Source: Bought From Amazon
Format: E-Book
Pages: 358
Cover Art
I love this cover. Unadulterated cover lovin.
Plot Synopsis
Surrounded by enemies, the once-great nation of Ravka has been torn in two by the Shadow Fold, a swath of near impenetrable darkness crawling with monsters who feast on human flesh. Now its fate may rest on the shoulders of one lonely refugee.
Alina Starkov has never been good at anything. But when her regiment is attacked on the Fold and her best friend is brutally injured, Alina reveals a dormant power that saves his life—a power that could be the key to setting her war-ravaged country free. Wrenched from everything she knows, Alina is whisked away to the royal court to be trained as a member of the Grisha, the magical elite led by the mysterious Darkling.
Yet nothing in this lavish world is what it seems. With darkness looming and an entire kingdom depending on her untamed power, Alina will have to confront the secrets of the Grisha…and the secrets of her heart.
My Rating:


First Lines:
'The servants called them malenchki, little ghosts, because they were the smallest and the youngest, and because they haunted the Duke's house like giggling phantoms, darting in and out of rooms, hiding in cupboards to eavesdrop, sneaking into the kitchen to steal the last of the summer peaches.'
Pocket-Size Review It is very good. But is it 'high fantasy', as I have heard it described a million times? I don't think so. Highs: The atmosphere and world building worked for me, as did the love story. Niice work. Lows: The Russian references are iffy (The Readventurer tells us why), the Darkling is NOT as good as everyone says he is and I saw that twist a-coming so I did.
Review
Before I read this book, I read THIS article by Tatiana at The Readventurer. I think everyone should read it because it is incredibly interesting and informative about the Russian influences of this novel (and what is wrong with them). Although it didn't put me off reading the book, I think it enlightened me and made me question the authenticity and research quality of Bardugo's writing. However, I enjoyed the novel very much despite these niggles of syntax.
Firstly, the prologue really struck a chord with me. Children liking on each other is always adorable to me...call me a hopeless sentimentalist and an advertisers dream if you will but you have to have a heart of the blackest stone not to find that cute! And then there is the mention of witches and I was all OOO WITCHES because there is obviously nothing more intriguing than a witch. They are the only supernatural...thingy...that always gets my ears pricking up. The prologue is basically everything I like: implied love, magic and witches, and questions that made me want to read the rest of the book to dredge up those answers.
Mal and Alina's relationship did do it for me in this book. He's cool and handsome, she's sickly and plain and pasty. She is his sidekick who is, quite thoroughly, friend zoned. I thought her feelings were very real and relateable; it conjured up my younger more insecure days of feeling as though everyone is too cool for you and that you would always be in their shadow, unable to even touch on their charisma and natural friend-making abilities. I did find their will-they-won't-they, 'when-will-he-notice-her' rather sweet. However, the fact that Mal did only start noticing Alina when she was sexy and pimped-up on magical powers, did take quite a bit of charm away from the whole thing. Not only is Mal quite apathetic about Alina; she is towards him. Yes, she has her moments pining for him and thinking about him (which I was grateful for because I'm not a huge fan of lovesick whinging). However, there are so many times when she could have demanded Mal be brought to her, or Mal be found, or discovered what happened to him and SHE DIDN'T. She had people waiting on her and granting her wishes, so it made no sense to me that she didn't try harder to find him. Of course, it annoyed me even more when it is revealed nearer the end that he was conveniently busy with something that her interruption would have ruined...I should've guessed.
The world of Ravka is a very intriguing world to read about, and I loved all of the (albeit flawed) Russian influences and vocabulary that Bardugo created. It made Ravka feel very rich and meaty, and not a flimsy carboard cut-out place.The world building generally worked for me, and I found it a very engaging and exciting place to imagine. Bardugo provides a helpful map of Ravka on her website which I adore: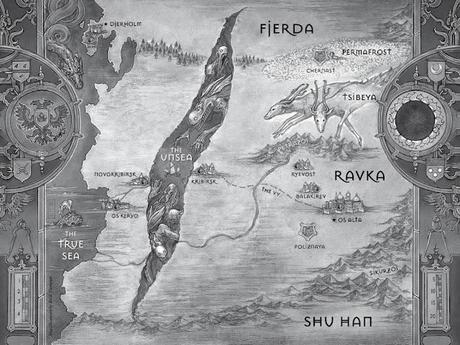 Even though I did like the terms that Bardugo applied to the characters with different powers, I was completely confused by them at times! I still don't reallly understand the difference between Corporalki and Etherealki...or what Alina's powers actually are. An aspect about the world that was refreshing was how there doesn't seem to be any separation between men and women. At first I thought it was a man narrating the story, because of the descriptions of being in a war and sleeping in tents in horrible conditions. Men and women fight alongside each other and seem much more equal than our own society. I enjoyed that.
I also enjoyed the court of the Darkling and the environment that Alina is plunged into when she finds herself there. I love reading about canopy beds and beautifully carved walls and bronze inlaid baths as much as the next person. However, I found it irritating that the Grisha didn't particularly have individual personalities. There is not a nice one among them and they are like a herd of anonymous bitches, with, as usual, one particular bitch at the center. I just wish there had been more developed characters among them. There was Genya who was a joy. She has a sharp tongue and brisk, wiley ways and was morally ambiguous which was refreshing. 
This novel is a bit same old, same old. I mean, every book I am reading recently seems to have the exact same premise: a girl who doesn't realize she has some sort of special ability or power, who is then taken somewhere where she is highly esteemed and treated really well but there are sinister undertones. She gets waited on hand and foot and shows how lovely she is by making friends with lowly servants. She runs around finding clues and uncovering hidden truths about her world. I think I like something with a bit more grit, to be honest. YES I get it, there is a hierarchy in the world/in the court and she is just SO AWESOME for defying it and treating people like...people. Tiresome.
I wish, I so so wish, that this had been PROPER fantasy with the Darkling being PROPERLY evil. He is a decent villain, yes, but I saw what was coming in regards to his character development, and I still didn't find it to be enough. Maybe I am just ultra twisted and morbid, but I like them really disgustingly vile. In my head, he was NOT attractive. I just couldn't see him like that in my mind's eye. No flirting or letting the heroine sass you. Although this novel does redeem itself slightly in this area...I will say no more.
This book was incredibly readable and I am looking forward to reading the sequel. There is a bit at the ending where Alina refuses to believe a particular character which REALLY PISSED ME OFF because it made no sense but other than that my niggles were quite minor. I will admit that I have been partly seduced by Alina/Mal cuteness and partly by the wiley witchly ways. A good book but not as good as I expected it to be.
Other Thoughts

This Book has Inspired me to Read: I have so much proper high fantasy that I need to read and I probably should. Time turner anyone?

Memorable Quotes: 


'The boy and the girl glanced at each other and, because the adults were not paying close attention, they did not see the girl reach out to clasp the boy's hand or the look that passed between them. The Duke would have recognised that look. He had spent long years on the ravaged northern borders, where the villages were constantly under siege and the peasants fought their battles with little aide from the King or anyone else. He had seen a woman, barefoot and unflinching in her doorway, face down a row of bayonets. He knew the look of a man defending his home with nothing but a rock in his hand.'
Three Words to Describe this Book: Exciting, Beguiling, Shaky.
But Don't Take My Word For It...
Blog Reviews of  'Shadow and Bone': 
Dear Author says:
'Shadow and Bone is one of those tough to grade books. For so much of the journey, it had so much promise, and by the end it had a lot less. But even so it sparkled, and I haven't stopped caring about Alina or Ravka's fate. Ah, I'm so torn!'
Bewitched Bookworms say:
'Everyone who loved a rich story with mysterious characters set in a fantasy world needs to read this book! Truly! And yes I know I will read the sequel the minute it comes out! I cannot wait to find out more about Alina, the Grisha's and.. *swoon* The Darkling!'
P.S: HOW AWESOME ARE THESE?!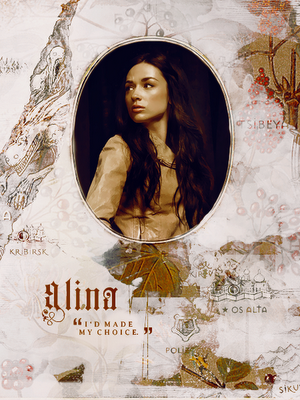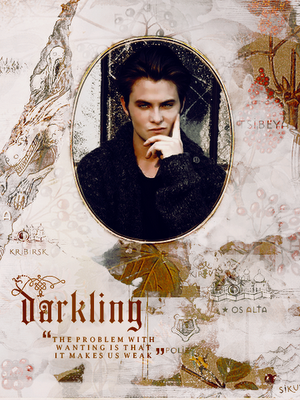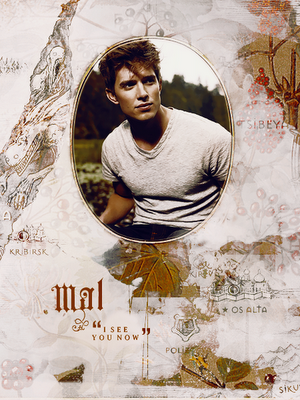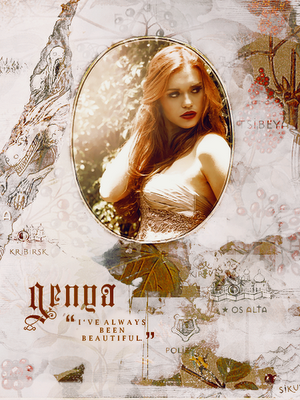 (They're from this awesome tumblr)