Author Interview with Heather Ostler-
Author of YA novel 'The Shapeshifter's Secret'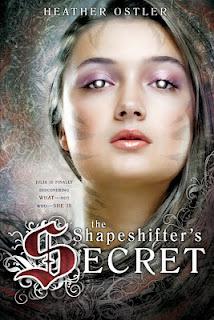 Plot Synopsis
Julia is finally discovering what–not who–she is.
Like any sixteen-year-old, Julia's used to dealing with problems. From her overprotective father to her absent mother to a teacher who definitely has it in for her. But everything changes when Julia's reactions become oddly vicious and angry—more animal than human. This action-packed adventure has it all: humor, romance, and a plot that will keep you guessing to the very last page.
Book Trailer
About Heather Ostler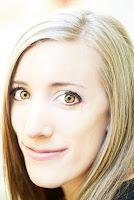 I like fortune cookies, lucky pennies, shooting stars, and implausible coincidences. I'm always cold and have at least 5 different flavors of hot cocoa on hand at all times. I'm a sucker for happy endings and like to eat dessert first. I think Muppets Christmas Carol is one of the best movies ever, along with The Parent Trap. English accents, cloudy days, and family inside jokes make me smile. I am a writer, and I love finding inspiration in art, music, nature, seasons, and relationships.
The Interview
Where I ask Heather about cats, Harry Potter and overprotective parents!
1. What inspired you to write a novel about humans who can shapeshift into animals?
I've been writing stories about Julia since eighth grade, and I always knew that she would shapeshift into a paranormal creature. However, it took a lot of time to figure out her whole story. When I started discovering more about werecats, I knew that's what I wanted Julia to be.
2. Julia's father is very overprotective. Were you parents strict on you as a child?
My parents weren't overly strict, but I think sometimes a parent's discipline really changes from kid to kid. In Julia's situation she's the only child, so her father is a lot more involved in her life.
3. This novel is set in a castle with many enchanted/magical elements, which reminded me of Harry Potter. Was that series a big inspiration?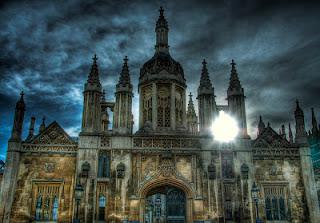 When I was little I always fantasized about living in a castle. I do love the Harry Potter series, but I also love other novels with magical boarding schools and castle settings such as Midnight for Charlie Bone, Ella Enchanted, The Chronicles of Narnia, and Lord of the Rings. I'm also a huge Disney fan, so I've always loved the idea of a protagonist learning and living in a large, guarded castle.
4. If you could shapeshift into any animal, which one would you choose?
I would love to able to shapeshift into a lion. Lions are massive, dangerous, and protective, but they're also loyal, loving, and beautiful creatures.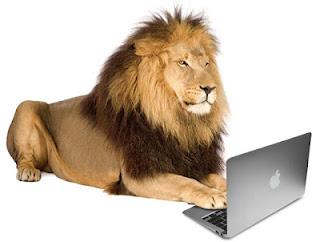 5. Julia is quite a rule-breaker in this novel and she is very curious. She doesn't seem to like being told what to do! Are you the same!?
My brother Chris and I used to be little rule-breakers, and we always pushed everything to its limits—though we were never as bad as Julia. We didn't sneak into haunted ballrooms, or get into any school fights.
6. Terrence is very romantic in quite an old fashioned way. Do you like men to be traditional romantics and perhaps write the odd love letter or poem to woo you?!
When I was dating my husband, he would often write love letters, and I kept them all. Something about a love letter is so much more romantic and sweet than a love text, Facebook message, or tweet.
7. In the novel the only animal we see post-shapeshift is the werecat. Why did you choose this animal? Are you a big cat lover? (I am!)
Yes, I do love cats! Growing up I was always the child that brought home stray cats and begged my parents to let me keep them. I'm also fascinated by large cats like tigers, lions, and panthers. They're so stunning and powerful, and I just loved the concept of werecat shapeshifters.
8. Out of all the enchanted objects in the novel, which would you most like to own yourself?
Probably the lie detecting ring, I think that would be very useful. Though that ring only played a small role in The Shapeshifter's Secret, it will definitely come into play more throughout the series.
9. Julia has been lied to about certain things her whole life. Do you think it is sometimes necessary to lie to people to protect them?
That's a hard question. I think that protecting the person you love requires a lot of sacrifice and all efforts necessary to keep them safe.
10. Will there be a sequel?
I am actually working on the sequel right now and tentatively planning on a release date for June 2013.
Finally, the Big Three:
1. Describe this book in three words
Werecats. Adventure. Mystery.
2. Name your three favorite books
Just three?! How about a couple more…
Ella Enchanted, Holes, The Series of Unfortunate Events, The Hunger Games, The Twilight Series, The Harry Potter Series, the Count of Monte Cristo, and The Chronicles of Narnia.
3. Name your three favorite authors
Robert Frost, C.S. Lewis, and J.K. Rowling.
Thank you Heather! I would love a lie detector ring too but I think my friends would start avoiding me!
Pre-order the book here:
Amazon
Barnes and Noble
Learn more about the author here
Author Website