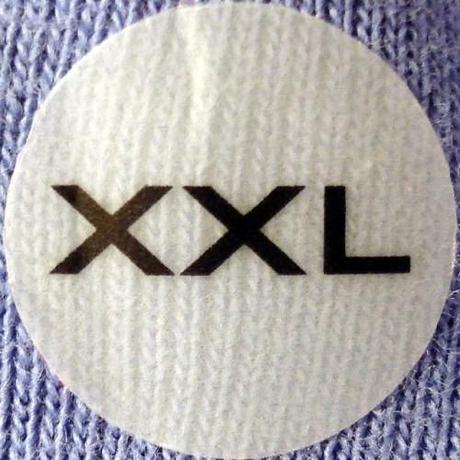 When I was in Melbourne late last year I experienced a life milestone, and not of the good kind. Short on clothes due to my dedication to travelling with a single bag I popped into the factory outlets on Spencer St and bought a t-shirt. An XXL t-shirt. The first time I've had to buy clothes at that size. Yikes.
Clearly I've gained a bunch of weight since leaving San Francisco in April. I don't even know how much, I don't use a scale, but it's obviously too much. I feel unhealthy, I don't look so great, my new doctor told me off and my damned clothes don't fit any more. The impact isn't just on my appearance. I think physical health is critical to mental and emotional health, especially when going through busy and stressful times. In the absence of healthy energy fueled by exercise and good eating I've been pumping my body full of stimulants to sustain my workload. My coffee habit has escalated out of control, I'm easily up to 4 or 5 a day, and my sugar consumption is unsustainable.
Things need to change.
How did I get here? I've actually gone through a series of swings with my weight over the past five years. There's a correlation with moving – I had significant weight gains when I first arrived in Washington DC in 2008 and in San Francisco in 2010 and now again last year with my return to Sydney.
I need to be pretty constantly active to maintain a healthy weight (true for most of us) and the only way I ever manage this is through the creation of routines (also true for most of us). Moving throws out my routines, especially the one that takes the most effort to preserve: being active. Bunkering down on my laptop, going drinks with old and new friends, trying out new restaurants; all these things I do in abundance when I get to a new place. But exercise? Not so much it seems.
So that's going to change. My bike finally arrived from the US recently after more than 6 months in transit and I can't wait to get back on it. I'm a commuter-rather than touring cyclist, I ride to-and-from places, so combined with the fact I'm back in the office 2-3 days a week (I've been working from home since Bodhi was born) I've got a good chance to build exercise back into my life regularly. I also want to get back into tennis which I was playing regularly in SF and DC.
I'm not just going to rely on my own motivation however, I plan to take advantage of some new tools to get back on-track. Building routines is really hard for me and structure and accountability is critical.
I've just begun using Sessions, a San Francisco-based startup co-founded by Aussie entrepreneurs Nick Crocker and Ben Hartney which provides virtual personal trainers. So advice and encouragement and help establishing and sticking to a routine just like an in-person trainer but none of the shouting, which I'm not so into, and at a cost I can afford (well, it's free at the moment, as I'm a beta tester of the service, but beyond that it will be a fraction of the cost of a personal trainer).
Designing a schedule with my personal trainer Glennis and then having to report back to her really helps with my sense of accountability. The encouragement doesn't hurt either. But the other element is tracking, ie. knowing what I've actually done. This is especially relevant if my primary exercise is going to be cycling and walking rather than gym-based routines. There's a variety of apps which track movement. Two I've used in the past are Runkeeper and Google Tracks. I'm also trying out Strava which was created specifically for cycling and tracks personal bests along various routes. The feedback loops created by these tracking apps is pretty powerful for a relatively-competitive person like me, allowing me to constantly pursuit personal best distances and times. Runkeeper can be synced to my Sessions account so my trainer can see what I've been up to so that's probably the one I'll use most.
And sharing all this publically will also help with my motivation and accountability – feel free to ask how I'm going.
So, the rough plan:
-regular rides, with a longer ride approximately weekly
-a morning walk near daily (I'm up early with the baby anyway so might as well take advantage of these newly-discovered hours in my day)
-a weekly game of tennis (if you're in Sydney and enjoy tennis get in touch, I'll need playing partners)
-daily stretching and strengthening exercises for my back, and maybe getting back into Pilates
And I'm going to eat better, because that's the other part of the equation that I've been particularly slack on these past few months (your pies are good Australia).
This isn't about vanity; it's about how I feel and what I'm capable of doing. And it's about being physically sustainable in the long run, so I have the strength and energy to do the things I love as I get older, hiking and camping and long-distance cycles, backpacking and playing cricket and being able to keep up with Bodhi for as long as I can. I keep thinking about how when he's 18 I'll be 51.On behalf of my future self I have to take this stuff a little more seriously now. Not just my weight but my overall health, and especially my weak back, which can only be successfully managed through constant maintenance.
So this is something I need to do for the present and the future, and in keeping with wellness being one of my themes for 2013 . I'll let you know how I go.
Photo by mag3737 made available on a creative commons license via flickr.