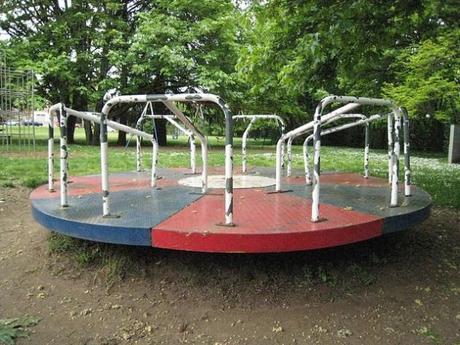 In June 2008 I had a debate with my friend Anna Rose at a party in Washington DC. Twitter was going to be bigger than Facebook she insisted. Don't be preposterous I responded, Twitter is a total waste of time. My argument lacked credibility though as I hadn't even bothered to join Twitter. So, that night, I did, determined to be able to come back and say I gave it a go and it was just as bad as I imagined.
And here I am, 24,000 tweets later. Twitter still isn't bigger than Facebook but in many ways it might be having a bigger cultural impact today. Certainly it has proved to be an enduring, valuable and fun social content platform. Twitter is undoubtedly my favorite social network. While Facebook's utility is keeping me in touch with the people I care about, Twitter's is keeping me in touch with the conversations and issues I care about, allowing me to connect with new people, share ideas and learn from a global community of changemakers. So thanks for the encouragement Anna!
One of the things that I find so interesting about Twitter is what people do to deal with its constraints, that unforgiving 140 characters. Limitations can be great spurs for creativity, and so it has been with Twitter, from url shorteners to the TweetLonger service.
Despite these limitations people have used Twitter for a vast array of purposes. Hashtags were invented to thread conversations together, then used to hold are surprisingly sophisticated real-time conversations (one of which is #SocEntChat, still going strong five years after I launched it at Ashoka). The Israeli embassy held a press conference by Twitter. Interviews have been conducted, protests have been organised. It's been threaded into and used to cover live events, to break news, to connect thought-leaders and celebrities more directly with their fans.
One of my favorite newish approaches to using Twitter as a storytelling medium is "rotation curation" accounts. These accounts shared on a usually weekly basis, rotating through members of a particular city, country or profession. The Governments of Scotland and Sweden got the trend going apparently, with @Sweden for example hosted by a different Swede each week, seemingly uncensored. Over a period of time it makes for a fascinating snap-shot of Swedish tastes and interests and some of the individual hosts are great characters.
In Australia these accounts sprung up first across cities and then sectors. The first I became of was @WeMelbourne and then @WeTasmania, both managed by Sarah Stokely. I'm always excited by anything which gets interesting stories beyond the usual suspects, and these accounts function as a wonderfully eccentric and diverse forum for people whose stories and perspectives are otherwise heard by just a few.
My favorite rotation curation account would have to be @IndigenousX. The founder Luke Pearson shared the story of how the account evolved at the opening of the Changemakers Festival in Sydney. At first it was just his own Twitter account, and he tweeted about all things "indigenous excellence" (hence the X). But as he started to build a following he realised the account itself could be a platform for lots of different voices from his community, lots of different perspectives on what's excellent and important to indigenous Australians.
Since then the account has been managed by over 50 different Indigenous Australians, which as Luke pointed out is more than many white Australians currently meet in a lifetime, and has formed a partnership with the Guardian Australia to further spread these stories.
I'm proud to say that IndigenousX also recently partnered with StartSomeGood to launch Australia's first dedicated crowdfunding initiative for indigenous projects.
The following accounts all participated in the Changemakers Festival by featuring people working to create change in some way: @WeAreAustralia, @WeAreSydney, @WeMelbourne, @WeTasmania, @WeAreADL, @IndigenousX.
I actually had the reigns of @WeAreAustralia myself from November 4-11. It took more work than I expected to keep up a second interesting (I hope!) Twitter feed, and to respond to the wonderful level of interaction the account gets. I regularly asked questions and would get a dozen thoughtful responses worth retweeting, ranging on can't-miss places in Australia to what people would choose to change about their communities. It was a lot of fun, and seemed to deliver on the key premise of these accounts, which is to connect unalike people. This is something which is critically valuable and quite rare in social media.
Photo by Mr Thomas made available on a creative commons license.