After a dull 2015 with few budget launches, Chinese tech conglomerate Xiaomi plans on unleashing the highly rumoured Mi4 successor. Though there is no word when the power-packed smartphone will be unleashed, rumours have suggested that February 2016 fits perfectly for the global launch of the Mi5. We all are eager to get our hands on the sassy Mi5, but as we said, it's still a long way to go to see what Xiaomi is actually holding up in its sleeve!
Recent leaks and rumours have revealed a lot about company's next flagship. Considering the move from OnePlus 2, Yu and Lenovo, it will be metal and a fingerprint sensor for sure, but there's a lot coming this year. Xiaomi Mi5 is one of the most anticipated smartphone of the year, and will be going straight against popular budget phones including the popular Moto X Play.
So, let's take a quick look on the key elements which will mark the difference between Xiaomi's upcoming beauty and Moto X Play.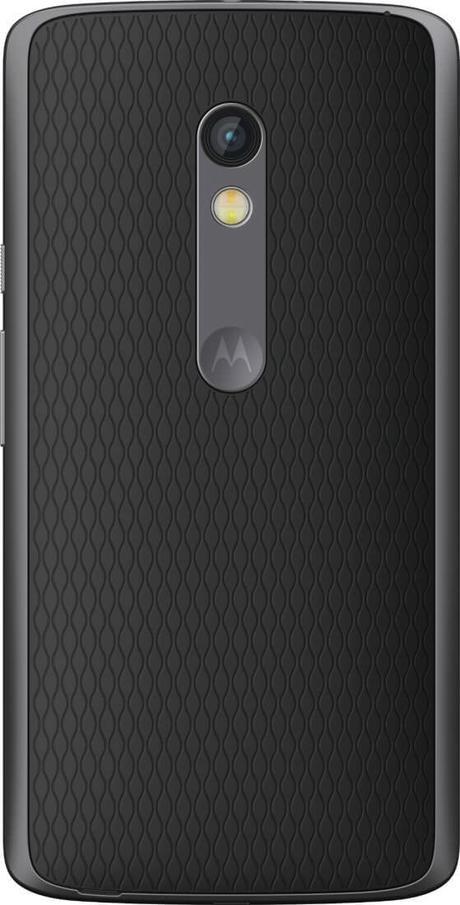 Design and Form-factor  
While Moto X Play looks a lot like a (Moto G Gen 3) with a curved rear panel and textured finish, its competition Xiaomi Mi5 is expected to flaunt the Mi4 look with an all metal body and a responsive fingerprint sensor. According to the images surfaced, the form-factor of Xiaomi Mi5 will be a lot similar to Mi4 and the iPhone 4/4s. It will be sleeker than Moto X Play, and will incorporate Gorilla Glass 4 on both sides, endowing a perfect look and feel.
On whole, the compact body, aluminum sides, and fingerprint sensor will add a lot into the aesthetics, and make Xiaomi Mi5 one of the best crafted phones of all times!
Display Quality
Even on the display front, Moto X Play fails to make a mark against the highly anticipated Mi5. From what rumours suggest, Xiaomi Mi5 will come with a 5.2-inch or the 5.7-inch Quad-HD display protected by Corning Gorilla Glass 4. It will be one the best displays in the category, and will definitely rule Moto X Play's 5.5-inch FHD display out of the picture.
Several sources have already confirmed that Mi5 will sport a 2k display, which will be at par with the best flagships out there. It's presumed to be undeniably stunning and good enough to cater standard requirements with subtle perfection!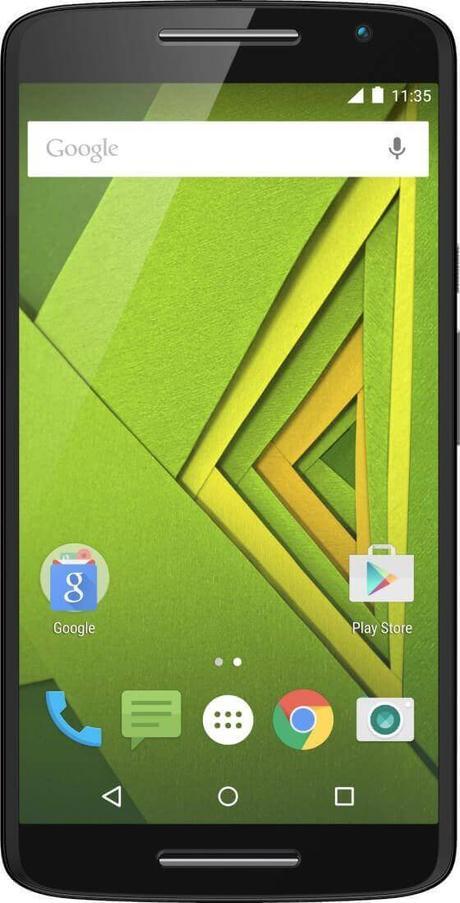 Hardware and Performance
The performance of Moto X Play is lifted by Qualcomm's Snapdragon 615 chipset clocked at 1.7GHz, coupled with 2GB of RAM. The Android Lollipop based handset works seamlessly, and does not stutters or heats up while running any high-end game or application. It cannot be tagged under the premium flagship category, but is good enough to tackle heavy usage requirements with perfection!
The Mi5, on the other hand, is touted to be one of the most powerful smartphones of all times. The rumoured Xiaomi flagship is expected to use Qualcomm's latest Snapdragon 820 chipset with 4GB of RAM. It'll be a complete powerhouse for work and play, and will create a majestic gaming experience, surely a one better than Moto X Play!
Software and OS
As always, Moto X Play runs the latest iteration of Android with a stock-like interface. The phone features few less pre-installed applications and gives a slick ecosystem just like Nexus 5X or the Nexus 6P.
On the contrary, the operating system packed with Mi5 is likely to be a lot different than what we call "Vanilla Android". According to rumours, the metal-built flagship will run Android 5.1.1 Lollipop-based MIUI 7 out-of-the box. It will feature all apps on the home-screen, and will also include some additional Xiaomi specific tweaks.
Camera Performance
In the camera department, it will be a real battle between the two phones. Xiaomi will look to offer stupendous camera specs, probably between 16MP or the mighty 20MP rear and an 5MP or 8MP front-facing shooter with features like OIS, 4k video capturing, and PDAF. However, if we OIS is taken out of the picture, it's exactly what Motorola has on offer. Moto X Play incorporates a 21MP, f/2.0 camera with phase detection autofocus and a 5-megapixel front-facing snapper. Both beauties promise an impeccable photography experience, but to find the best one, we'll have to wait it out till the full review comes up!
Battery Backup
Here, Motorola can take an edge over Xiaomi. The power-packed Moto X Play accommodates a terrific 3,630 mAh battery and offers more than enough juice for a long run. It also includes fast charging capabilities, and might just outperform Xiaomi Mi5, which is rumoured to incorporate a sleek look and feel with a battery capacity around 3030mAh. So, if you're looking for a phone with tremendous power-backup, no other option can go better than Motorola Moto X Play!
Prices
In India, Moto X Play with 16GB memory ships at Rs. 18,499, while the 32GB variant has been priced at Rs. 19,999. Since Moto X Play incorporates mediocre specs, and it'll be completely unfair if we ask Xiaomi to offer Mi5 at the same. However, if the upcoming flagship shows up at a price anywhere around 25k, it'll be a perfect deal for budget buyers, surely something much better than the Moto X Play or OnePlus 2!
Bottom Line
From where we see, Xiaomi Mi5 will be the undisputed winner over Moto X Play. Things like pricing and availability will also count a lot, but from the point of specifications, Moto X Play is not a match for the upcoming Mi5. Moto X Play runs SD615 with 2GB RAM, while the Mi5 will possibly show up with Snapdragon 820 and 4GB of RAM. It'll pack enormous amount of power and will give an absolutely unique experience.
So, in case you're looking for a powerful phone at something around 20-25k, better wait some time and go for the prolific Xiaomi Mi5. Chances are, Xiaomi will stick to its basic strategy and unleash one of the best smartphones at an alluring price point!
Check your Website Traffic & Domain Ranking
Did you like this article?
1. Please share it with your network, we'd really appreciate it!
2. Would you like to write for Computer Geek Blog?
3. Keep subscribe us and follow us on Facebook and twitter for more tips & ideas about new technology.