WWII Events Today, March 15
Mar 15, 1938 – A 10,000-strong Japanese force approached Tengxian, Jiangsu Province, China. 2,000 Chinese troops, supported by less than 1,000 police and militiamen, dug in for an effort to delay the Japanese from reaching their objective, the city of Xuzhou.
Mar 15, 1939 – Hitler annexes the rest of Czechoslovakia – Bohemia and Moravia.
Mar 15, 1942 – MacArthur's party depart in B-17 for Darwin.
Mar 15, 1943 – Fort Robinson (Nebraska) German prisoner-of-war camp established. Closed in 1946.
Mar 15, 1945 – Two German V-2 rocket fell in the River Thames near the Ford factory in Dagenham, London, causing no injuries.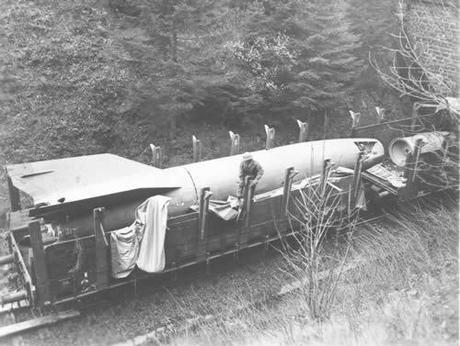 V2 rocket captured by the Allies.
See more posts from our WWII Timeline.