Apple Music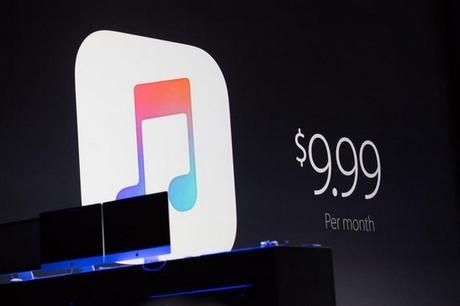 (Photo: CNET )
Among the most highly-anticipated reveals was the announcement of Apple's music streaming service, Apple Music. After acquiring Beats Electronics and Beats Music last year, Mac lovers waited with bated breath to see how the tech behemoth would mesh with one of the most powerful players in music. Comparable to programs such as Pandora and Spotify, Apple had Beats CEO Jimmy Iovine introduce the streaming service at the keynote event. For everyone with iOS, the streaming service will be available starting June 30th, however Android users will have to wait until the fall to try it out. Apple Music opens up the entire iTunes library for streaming, and there's also a "Connect" component which gives musical artists a space to post personal videos clips and other sharable media. It also encompasses a "pioneering worldwide live radio station" which will broadcast 24 hours a day. A monthly subscription to Apple Music is $9.99, however the company does offer a free 3-month trial period for interested subscribers.
To prepare for the launch of Apple Music, the company has had to substantially improve upon its current cloud infrastructure. As of now, the company relies exclusively on third party providers for storage. To keep up in the cloud arms race Apple plans to build its own high-speed fiber lines, such those used by companies like Amazon,Verizon FiOS, and Microsoft. Lastly, the company also decided to unveil a new iTunes logo, which appears to be a throwback to the classic rainbow Apple that first successfully branded them in 1977.
OS X El Capitan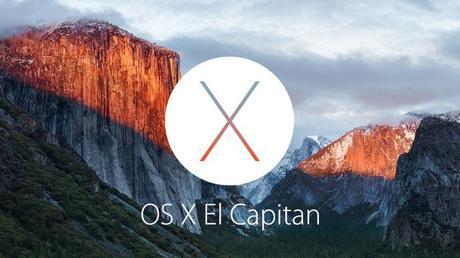 The latest version of OS X is named for a vertical rock formation in Yosemite National Park, close to the heart of Cupertino-based company. El Capitan comes packed with new Safari features, like a new "pinned sites" option which allows users to access their favorite sites more quickly. Another convenient addition is a new feature which lets users easily mute audio when a background tab automatically starts disrupting things.
A new split-screen option also helps simplify things, helping to create split views when working across several apps. Spotlight search has been improved too – it can now respond to search queries written in natural languages, such as "photos from my wedding in August" and also look up the weather, sports scores and stock prices. The system font received a makeover as well. It's been changed to "San Francisco" to match that of the Apple Watch. Jackets given to attendees of the event were embroidered with a white "WWDC 15" label in the retooled design.
HomeKit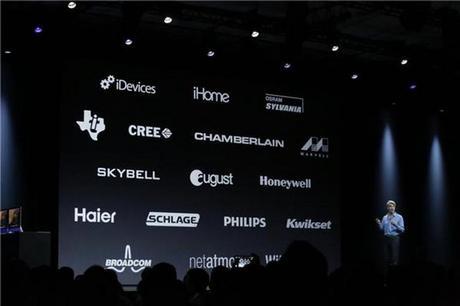 (Photo:
CNET
)
Comprised of the products that bring us both comfort and convenience, our homes are our castles. HomeKit, Apple's achievement in home automation, strives to imbue them with all the digital power of computers as well. From LED lights to shades, the company hopes to bring a smarter home to everyone – even those who aren't in the top tax bracket.
At the 2015 WWDC there was little to report from the front lines in HomeKit development. After its initial release at last year's event, this year primarily served to explain evolutionary changes in the product's features. The biggest reveals this year included the announcement of new HomeKit-enabled home products with additional option of pairing with the iCloud (previously controllable using only Siri and third party apps.) Other changes to the software include its ability to work with the Apple Watch. HomeKit will be supported as a native app in Apple WatchOS 2.0.
The "HomeKit" framework is essentially a common programming language which allows smart devices from any manufacturer to connect and work together. With HomeKit, every part of the home – even traditional appliances – will be brought online and suffused with newfound "intelligence." Even as the smart home space becomes increasingly competitive, Apple is slowly nurturing its own bet in the race, giving it room to grow before releasing it to mass markets. This a choice that could work for or against the company, as Amazon, Google, and many others are eager to shove their way into consumer's domestic domains before Apple can exert total control.
What Was Missing?
Before the date of the conference, experts had speculated that the event would include another reveal on par with the launch of Apple Music, or even greater. The next generation of Apple TV (and the presumed "hub" for all future HomeKit controls) was further delayed much to the dismay of many Mac enthusiasts. There was nary a mention of Apple TV at the keynote presentation, leaving few clues for those hoping for a cable-killing service or fresh app announcements. Rumors have been swirling around the product for months but it looks like we'll all just have to wait a little longer.
About the author -:
Beth Kelly is a freelance writer and blogger. Born and raised in Michigan, she moved to Chicago to attend DePaul University where she graduated with a BA in Communications and Media. She lived in Krakow, Poland briefly before moving to South Korea to teach English. Follow her on Twitter