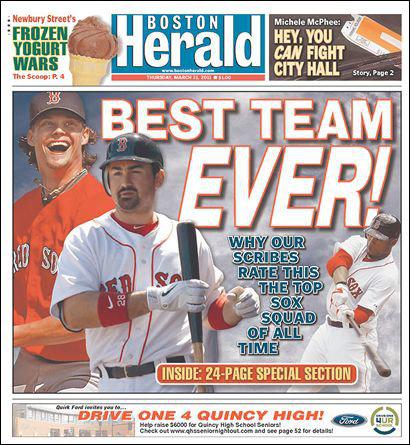 Considering the title of the post, this also seems rather fitting. 
The Red Sox lose to the Orioles on Jonathan Papelbon's blown save and Carl Crawford's failed catch. The Rays win moments later on Evan Longoria's walk-off homer in the bottom of the 12th.  And this was after the Braves blow a save in the ninth inning, only to lose in the 13th, thereby securing the Cardinals miraculous wild card berth?!?! There is simply too much to digest right now to properly recap it all.  And there are simply too many Red Sox message boards to gleefully read at the moment.  

More tomorrow on the best night of regular-season baseball that I have ever had the pleasure of watching. 

Wow.  Just WOW.