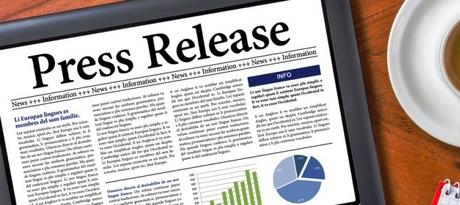 Many business owners find the process of crafting and distributing a press release very bothersome. They mostly rely on the abilities of a press release distribution service for managing their press release related marketing or they end up abandoning press releases altogether. By not using press releases business owners give up vital media coverage. A press release when paired up with the best press releases distribution service provides a business with vast media coverage and brings it in front of potential customers as well. Press releases also help businesses to procure a good online presence and enhanced brand image.
Essentials for writing a press release
Delivering concise and real news is the major component of a great press release. A press release that conveys the whole message while using few words and maintaining a short length is considered to be of the highest quality. That is why crafting a press release to be short and concise is essential for it getting published.
When writing a press release, business owners should make sure that the topic they are focusing on is newsworthy. If the business owner's story does not contain some buzz-worthy news or doesn't have a unique angle in it then its chances of getting published fall drastically.
Main parts of a press release
A creative headline is the most important part of a press release. It is the first thing that a journalist reads about a press release so it should be able to make an instant impact while also possessing the ability to reel in the journalist for further reading.
An opening paragraph is the most important part of a press release after the headline. All of the interesting elements of the press release should be put into this portion as the journalists decide whether a story will get published or not based on the content present in the opening paragraph.
Body copy comes after the opening paragraph. It contains all of the details about the story being covered in the press release.
At the end comes the "Notes to the editor" section which contains the business owner's contact details and links that will help journalists getting familiarized with the sender.
Distributing a press release
The distributing process holds the same significance as the crafting process of a press release. Business owners can use many methods to distribute their press releases.
Business owners can use a PR agency to help them in distributing their press releases. But the downside to them is that they are very expensive and small business owners cannot afford them.
A press release distribution service can also help business owners in getting coverage from renowned news media outlets. In addition to this, the best press release distribution services are budget-friendly as well, making them even more desirable.
Social media sites and personalized contact lists can also be used to distribute a press release.
Business owners should not let go of precious media coverage by deserting press releases. Instead, they can follow the above-mentioned tactics and proceed towards making press releases a mainstay in their marketing strategies.