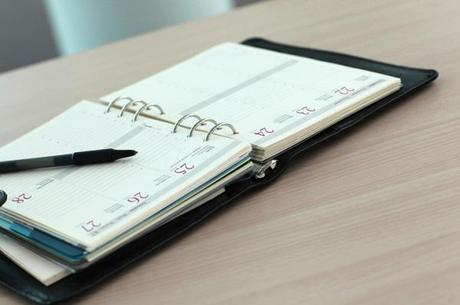 An agenda is an important part of any large meeting running smoothly. When dealing with multiple speakers or parties on a conference call, assigning specific time increments to each speaker or Q&A session will keep everyone on track.
When I think of something that needs an agenda, I think of a large event that has multiple speakers and subject matters. An agenda, in my opinion, is to let me know who's speaking, how long they will have the floor, and give the main idea of what information they are going to present.
What makes an effective agenda?
Pick a type of agenda. Did you know there is more than one kind of agenda? I didn't until I started doing research for this post. The most popular agenda is called a "common agenda". This kind of agenda will call the meeting to order, offering a reading of the agenda, and then call for business matters to begin. The second most popular is a "priority agenda". This agenda places items of business in order of importance so that the highest priority items are sure to be addressed. Those are just two of the most popular ones, but there are a lot of different ways to arrange an agenda.
How detailed will your agenda need to be? First, consider if your agenda is going to be sent to just speakers or if all attendees will get a copy. You also need to decide just how deeply you will break out the agenda. Do you need to list every speaker or subject matter? A good rule is to break out the agenda when you will have two (or more) speakers and / or two (or more) subject matters. If you're doing a town hall type of conference where multiple speakers will weigh in on one topic, listing the speakers should be sufficient.
Have someone else look at it. Get a second pair of eyes on the agenda to make sure you didn't leave anything out or get your timezones mixed up. Since you'll be sending out your agenda with your invitation (right?) you don't want to have to update this document multiple times. Limit changes as much as you can, and letting a second person read over it will help.
Like most things when it comes to having successful conference and webinar events, the amount of time you spend planning will have a great effect on how attendees respond before, during, and after your conference is over.