A rather snazzy leopard print box. Don't worry, I'll reveal the contents in due course.

For the past couple of years, I have been obsessed with white ceramic/plastic watches. Why? I don't really know. I just see a real glamour to them (as long as they're not covered with leopard print or gold trimming anywhere, aha) and even the cheapest ones can look really expensive. Another thing is, white goes with pretty much any color so you get your wear out of it!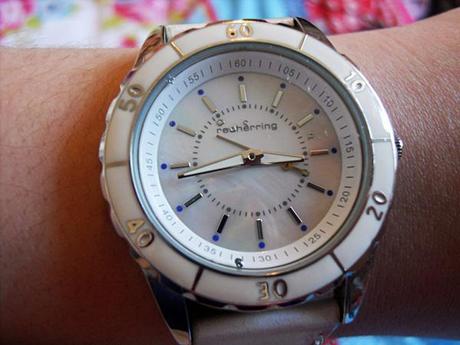 My beloved Red Herring watch from Debenhams gave up the ghost a while back, losing its letters and the second hand and breaking my heart in the process, followed by the clasp snapping off my white plastic Argos watch a mere week later...it was a sad time in my life and I needed a replacement asap. However, I had a lot of trouble finding a watch in the £20-30 price range that I actually liked. Sure, if I had money to burn I'd have Toy and Swatch ceramic watches in every colour!
I had a stroke of luck today after going on a random trip to River Island, where I found a gorgeous white plastic watch which looks a lot more expensive than the £22 I paid for it! I love the jewel detail around the face, its just the right amount of 'bling' for my liking and doesn't look trashy (in my opinion anyway, haha. I just have a thing for watches like this, don't know if many other people do...~haters gonna hate~ and all that)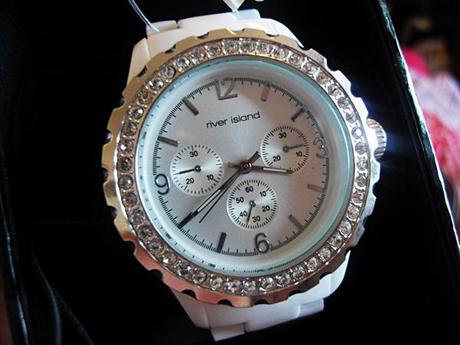 White Round 'Bling' Watch River Island £22.00
Does anyone have as much trouble as me finding watches, and more importantly does anyone else share my love for white ceramic?