Want to experience the next level of team coordination and collaboration?
Try Wrike, a cool software which offers next-level project management. It gives you and your Exec team the ability to see the bigger picture, make information sharing child's play, and keeps your team in the loop at all times to foster the best communication. They were named "Cool Vendor" by Gartner in 2014, and have won several more awards since then.
Has the money question already crossed your mind? Need to convince your boss that a new tool is worth the time and effort? There are several reasons why you should try this killer project management software for your company. Here are a few: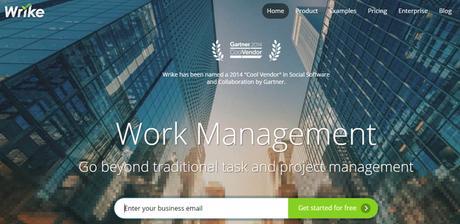 YOUR WORK ENVIRONMENT MATTERS — YOU SPEND ALMOST HALF YOUR LIFE HERE!
A great work environment is fostered when you can easily communicate with all your colleagues and transparently share what you're working on using a work management tool that automatically puts updates in front of people. An interface that's easy to navigate keeps you and your team informed of all project news without having to send extra emails/notes or attend status meetings.
PRODUCTIVITY MATTERS — DELIVER BETTER PERFORMANCE AND OUTPUT
The productivity and output that you can expect or offer from your team improves tremendously with a tool that can help you build repeatable processes, streamline internal operations, and keep you in-the-know on everything things that needs to be done. Wrike is practiced at helping teams increase productivity and output, and they're continually releasing more features to make their tool even better.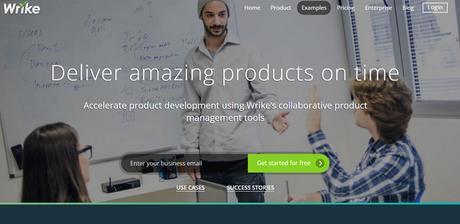 TEAM INCLUSION MATTERS — MAKE SURE NEW & OLD EMPLOYEES FEEL IN-THE-LOOP
Sharing a complete picture of the project — including decision making discussions, relevant files, and all project information — makes sure a new member joining the team doesn't feel alienated, and makes sure no one feels dependent on others to figure out what's happening.
SIMPLIFY YOUR WORK WITH A FEW CLICKS
Wrike includes multi-dimensional project management tools for taking care of planning, management, and optimization of workloads and projects. These tools make work easier and more efficient for you and your entire team.
RESOURCEFUL SOFTWARE FOR ALL ENVIRONMENTS


Wrike helps you keep up in a traditional or an agile work environment. It always gives you the latest project information, and teams are able to get work done quickly to keep a fast-paced business moving forward. The tool creates a professional environment with the informal touch preferred in today's workplace.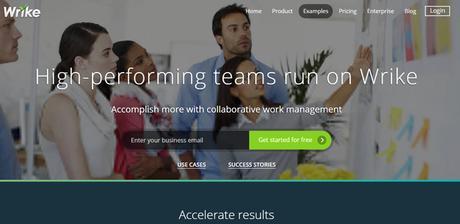 FLEXIBILITY AS YOU SCALE & A NEW LEVEL OF CUSTOMIZATION
Customized workflows, reporting, and more, as well as the ability to manage teams and projects of all sizes and complexity, help you create a system perfect for your team. It works wonderfully well if you need to scale small projects into suddenly large projects, monitor the team's work, or coordinate across teams and departments. Wrike helps you continually deliver results on time and improve team communication, even as your company grows.
Overall, Wrike is an easy-to-use, professional workspace, with the informal touch that will keep you and your colleagues actually using the tool. You'll experience a better way to work with Wrike project management.