There are lots of different uses for paper but maybe one of the most fun is wrapping paper. Everyone likes getting presents and the wrapping paper is the key to making it a surprise. There are lots and lots of beautiful options and just as many ideas to create your own. Here are some of my favorites.
Gift wrapping made of poetry photocopied on newsprint paper just oozes romance and it's that extra little detail which will make anyone swoon.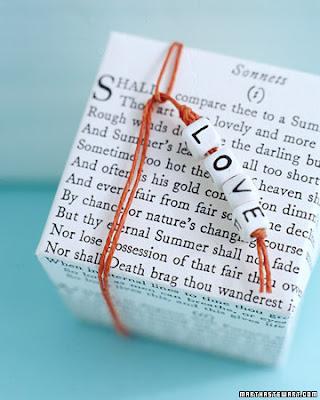 Wrapping paper image from Martha Stewart Weddings
This custom little number is super snazzy and fun; I love all the bright colors and slightly skewed lines.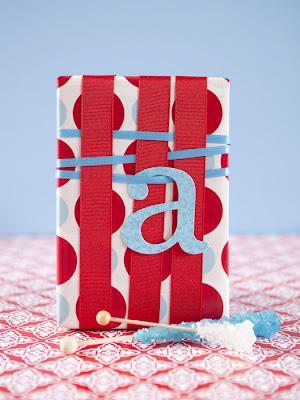 image from makes and takes
Mixing patterns is my favorite past times. The wrapping below is just lovely.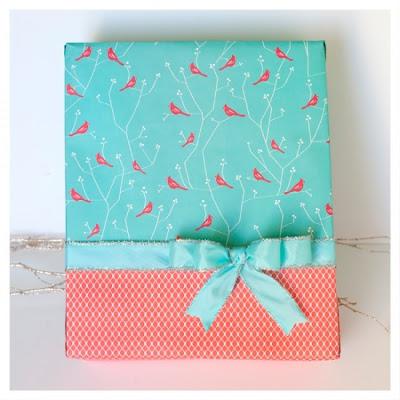 image from One Charming Party
Wedding presents are a great excuse to find the prettiest paper around. This vintage inspired pattern would be prefect for an outdoor garden wedding.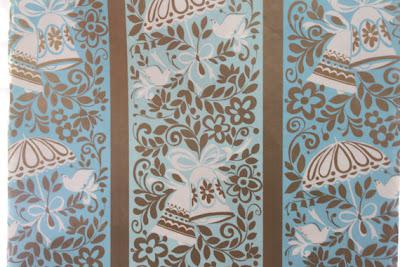 image from Esty shop FioriFinti

I am loving this classic black and white paper because it would be perfect for any wedding venue and by adding a giant bow you'll give it a great pop of color and whimsy.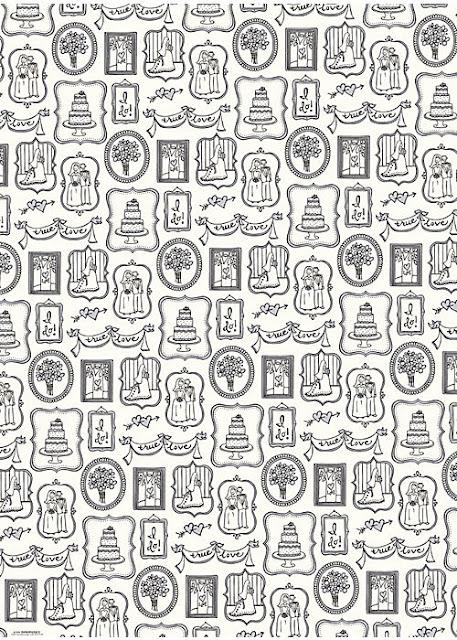 image from Paper Source
This DIY project and it's super easy. Just click
here
for a quick how-to.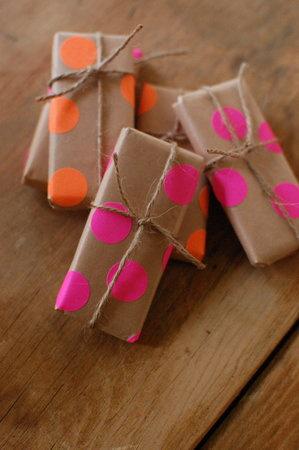 DIY wrapping paper project
Have a great rest of the  week everyone and please share any unique DIY wrapping paper ideas with us!
Colleen