Another month, another wrap-up post full of this month's viewings. I am still playing catch-up with 2012 movies and probably will keep on in February. Basically, I have seen everything I wanted to except Les Miserables(2012), which I am still not sure if I want to but I guess I will have to. Probably after that I will have my Top 10 of 2012 lists along with the male and female performances to cap off the year-end lists that I have already done like this and this. Hopefully it will be sometime in February, if not definitely first thing into March. Let us get into what I saw in the month of January.
January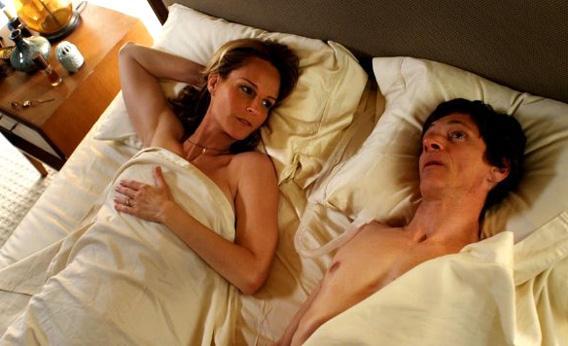 The Sessions(2012): I am really surprised myself by how much I liked this movie. It was indeed a remarkable story which perfectly balanced between the melodrama and ickiness that might come with the territory of the subject. John Hawkes, who unfortunately missed the nomination, gets the majority of the credit for making it so enjoyable without making this a Lifetime movie but Helen Hunt has to get a credit for keeping it real, despite being naked most of the time. It shall be very high in my End-of-Year list.
The Imposter(2012): It has to be one of the best documentaries I have seen. For the most part, I could not believe what my eyes were seeing. Initially, it befuddled me that Nicholas' family was ready to accept that guy as a member of their family, which I could not believe
even for one second. But as the events unfolded, they just blew my mind away. I have no idea what to believe and what not to believe. But the most disturbing thing to me was remorseless, casual look in Frederic Bourdain's eye and the fact that he even has a life now.

Cool Hand Luke(1967): This was a great way to start 2013. Off course main catalyst for me to go and see this movie was Paul Newman in one of his most iconic roles and his 50 eggs in one hour scene. I certainly got all that but after watching first 45 minutes or so of the movie, I did not expect it get dark and go where it eventually did for even a minute and I have to commend the director for taking it there. It literally took this movie to a whole new level.
Django Unchained(2012): Tarantino's latest is a pure bliss in a typical Tarantino way. For the first time in his career, I felt like Tarantino was getting little indulgent and could have edited it to make it a little shorter, but that did not in any way stop me from enjoying this. Almost everyone in the cast did a great job and as usual he had a kick-ass soundtrack. Last thirty minutes or so of the movie, when things start going south, took me a little by surprise but that was by far, the most enjoyable part of the movie.
Silver Linings Playbook(2012): Off course, I have been meaning to see this movie before making the end-of-year lists but after getting nominated in every damn category possible for the Oscars, this movie immediately became a must watch. Great acting all around is the biggest attraction here but for a movie that is essentially a romantic movie, this movie does go well beyond the usual limit in all aspects, characters are more drawn out, story is much more developed and even emotions much stronger.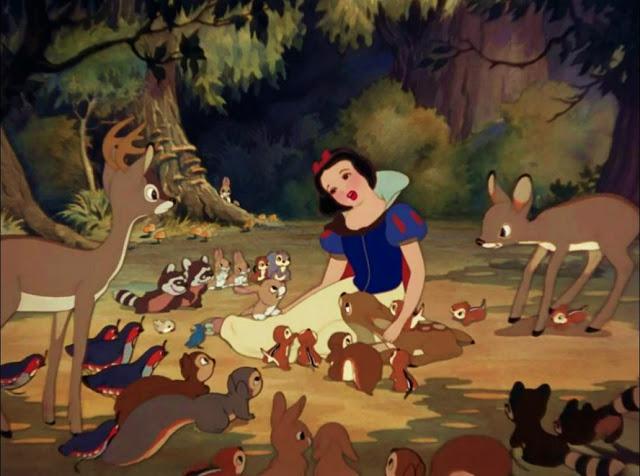 Snow White and Seven Dwarfs(1937): My Blind Spot for this month. I wanted to make the first one special. So, I chose something that has been a milestone film so many years. From the point of view of story, it was pretty straight forward and very normal story. No surprises there but what surprised me really was how beautiful this 75 year-old movie looked, even by today's standards. It was also such a thourough professional job, it was hard to believe it is first animated feature.
Reservoir Dogs(1992)(Re-Watch): For various reasons, I had a very sketchy memory of this movie. There are other movies that I saw earlier than Dogs and still remember more than this but somehow this was blurry. So, before I finally wrote my profile on Tarantino I gave it another go and I am happy to say that it is just as awesome as everyone says it is, despite now being 20 year old.
Zero Dark Thirty(2012): One of the movies I wanted to catch before doing my Top 10 list of the year. I had couple of small problems with it which I attribute to the fact that I am such a big fan of Homeland(2011) and it has set standards high but given some time, this movie found its footing and by the end made quite an impression on me. I think I will give the credit to its intense story and great cast led from the front by Jessica Chastain.
The Longest Day(1962): Second World War has always fascinated me to no end. I must have seen or read 50 different movies and books about various aspects of it but yet every time I see something new, I jump on it. Now when you talk about D-Day, first thing that comes to my mind is Saving Private Ryan(1998) and hence my expectations were high. Good thing about this "All Things D-Day" epic was it stood up to those expectations. It ends kinds abruptly, but I respect their decision of doing one thing and doing it right. 
Killing Them Softly(2012): I have no idea why people didn't like this movie so much. It is like a slow death but even then it was really interesting to me. I also loved the idea of using the actual economical meltdown as a backdrop. I do not know if there is any connection but there were quite a few people The Sopranos(1999) in this movie. James Gandolfini was pretty much wasted but Brad Pitt and Richard Jenkins more than made up for it.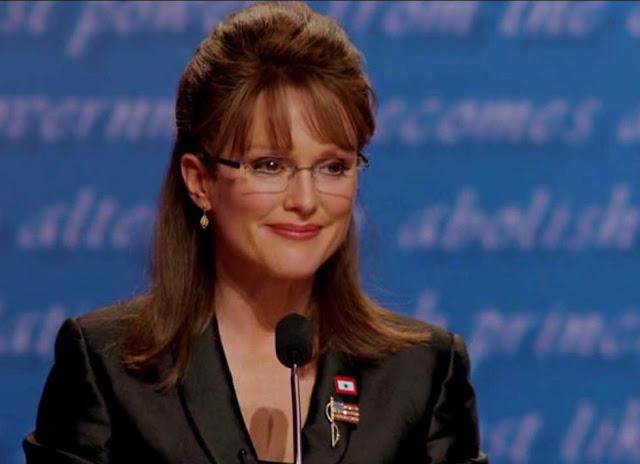 Game Change(2012): The best thing about this extremely well-acted movie was it made me feel for Sarah Palin. For Sarah Palin. I am sure for many of us, like me, she has been nothing but a constant source of amusement since 2008. I mean at one point of time, I have spent days sifting through anything I can get on Internet about everything and everywhere she bombed and have had many a laughs on it. I still think she was hilarious but I will think little different of her now. 

Flight(2012)
: Unfortunately, this turned out to be one of those movies which have one great performance that is truly noteworthy but fail to offer anything more than that. Denzel Washington killed his role with almost perfection. Every single scene, every single emotion. He was simply on fire but I had problem with the script. In my expectation, it needed to focus more on the case which probably would have made it more interesting.
Sister(2012): Switzerland's official submission for this year's Oscars. Even though this did not make it to the last 5, it was in the 9 and I heard good things about it. After watching it, I feel like it was a very good story, it was very well built as well and Lea Seydoux with Kacey Mottet Klein playing her brother turned up with great performances but I kinda left me stranded in the end. It felt like it hasn't gone anywhere after two hours. I wanted a little definitive ending, make it good, make it bad - just give me something to hold on to.
Safety Not Guaranteed(2012): When I saw the trailer, it intrigued me. I even had some hopes since the reaction had been positive. As much as Aubrey Plaza was trying to save this movie for me, Mark Duplass kept bringing it down. She was really charming in her role and seems to have caught the nerve of her character perfectly. In case of Duplass, he just looked stupid and pretty much had the same expression on in every situation. Thanks God for the side cast and decent story that didn't make this unbearable.

ParaNorman(2012): It had an interesting concept that will work much better in the animation medium. It was a sweet movie, characters were mostly fun and voice-over acting was pretty good. But despite all that, it's story never really captured me. It had so many themes in it that it touched but never went much beyond scratching the surface of any of them and the worst part is it failed in holding my attention for the entire run and I was even bored by the end. It isn't bad but could have been much better.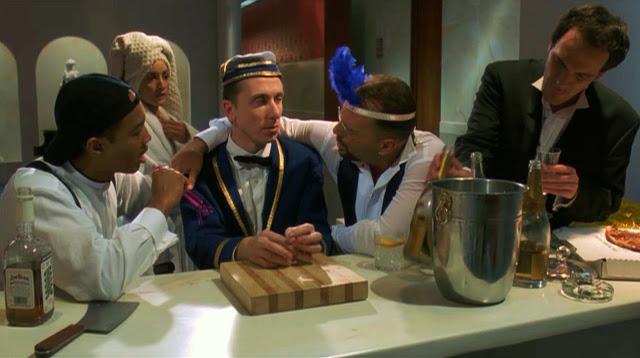 Four Rooms(1995): Having four different stories directed by four different directors makes judging this movie as a whole kinda challenging, especially since I had polar opposite reactions to the two of the stories. I absolutely hated the first story whereas last one I thought was perfect. Second story was nothing special except THE dialog and third was quite OK, only because of the little girl. Overall, Tim Roth and company did a lot of over-acting in every single one of the stories and only felt justified in the Tarantino one, where it was least.
Tabu(2012): Excruciatingly slow and weird. Most of the actors looked awkward, uncomfortable in their roles
, except Ana Moreira playing young Aurora who looked amazing

. I am not sure if they were supposed to or were just incapable of but almost all of them had no trace of emotion anywhere to be seen. It really was a strange movie, so strange that I am surprised I made it to the end. For most of the time, I wasn't sure what's going on and unfortunately, I wasn't even intrigued enough to make much of an effort.
Mujhse Freaaandship Karoge(2011): It is very rare that I pull out a movie out of a hat and watch it without any pretext and when it comes to Hindi movies, my senses have become so strong that I almost repel most of them away before even considering. I have no idea how this one slipped through all of them and how and why I ended up watching it because it was just as dumb, as predictable and as formulaic as I thought. But Damn!! it was fun and kinda cute. I have no regrets watching this.
Metropolitan(1990): I am not sure what was I expecting from this movie but I did hear it mentioned a couple of times here and there. Initially it looked interesting and different and even though most of the actors were unknown, they seemed right for the part. But then it basically kept on repeating the same thing, going from one night to another and from one party to other and got obnoxious and really uninteresting very fast. Ending did give it a little life but I think it was little too late.

Strictly Ballroom(1992): It took some time for me to get used to the whole set-up - their accents, their costumes, make-ups and very loud acting. It was all very peculiar. It seemed like 20 years that have passed since the release haven't been very kind to it. I kinda settled after 30 minutes or so and just about started enjoying it when story started to fail me. I was literally sitting there predicting what's going to happen next. I liked the leading couple but everything else failed miserably for me.

This is 40(2012): I have no idea why I went to see this but I did. It was bad. It was Gross, it was shallow, it was stupid. I really didn't have much expectations from it but even then it managed to disappoint me. When The Hollywood Reporter did their roundtable discussions, writer was my least favorite discussion. Now after watching it, I think they were out of their mind to call Judd Apatow there.
After this I am taking a solemn oath of not watching anything that Judd Apatow ever touches. It was that bad. Remind me if I ever forget.
Total Count:21. 20 First Time Watches and 1 Re-watch .
Not the
biggest of the month
but I have to blame the majority of it on Netflix and The West Wing(1999). Somewhere around Christmas, Netflix released complete The West Wing on Instant. I have been meaning to watch it for quite some time and fortunately because of the mid-season break and the fact that I just finished watching The Sopranos(1999), I could afford to something different. So, I started watching it and around 25 days later, I was done with all the 7 seasons. That's the fastest I have finished the whole series, Ever. Off course, as a by-product, my movie watching suffered a bit but it happens. I loved The West Wing. So no regrets.
2013 YTD Count
Total Count: 21. 20 First Time Watches and 1 Re-watches.
So, how was your month ? Did you see anything interesting ? What do you think of the movies I saw ? Any favorites ?