Another month, another wrap-up post full of this month's viewings... 
This was one of the best months I have had. I have always been choosy about which film I want to watch and when but my selection this month was very last minute. Usually that would mean less than spectacular results and that makes me even more surprised because, against all odds, I rated three films 4 and 1/2 stars this month. I am usually quite liberal when rating movies but I have a strict policy of allowing extravagance of 5 stars to only 10 films at a time. So considering this, these three films below have achieved even bigger feat. If not for my personal quirk, they easily could have been perfect. Let us get on to the movies of this month.
September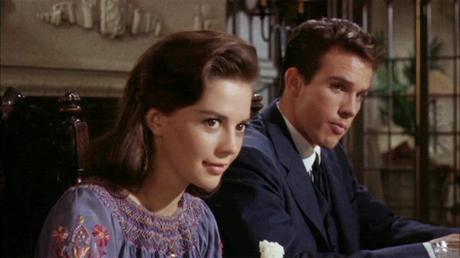 Splendor in the Grass(1961): Sometimes you just don't know which movie will connect with you and why? This was case with me for this Elia Kazan vehicle. I never thought I will like this film so much but I was really taken by the maturity with which Kazan handles this subject and transformation both the leads go through. And my respect grew even further by the way he chose to end this film. We are so used to neat endings that it was really refreshing to see someone saying life isn't always perfect. Sometimes you just have to roll with it and make most of what you get. 
Kandahar(2001): This was one of the hardest to watch films for me. And what makes it even more frustrating is there is no resolution at the end of it. None of Iranian films I have seen are entertainers but this is much more hard hitting than anything else I have seen. Makhmalbaf made it such a personal story that I was never able to take my eyes off it, even when I repeatedly wanted to. I think what he was trying to do in this film was to make a case for humanity even in the most adverse situation and in my books this is a glorious success.
Cafe de Flore(2011): I'd like to repeat What I said above for Splendor in the Grass - I never thought I'd love it as much as I did. It reminds me so much of The Broken Circle Breakdown(2013) last year. It is just as heartbreaking and intense, both have shocking ends, both handle parallel narratives really well and both have strong ties to music. The Way this film jumps between two stories and connect them to each other is absolutely amazing. If I had seen this in 2011, it easily would have made my top 5 which shouldn't surprise you because Broken Circle was my number 2 last year. 

Awakenings(1990): This was one of the films I wanted to check out last month but couldn't fit in. Having two heavyweights in Robert De Niro and Robin Williams was definitely the biggest pull of this film. And biggest takeaway from this film should be - you should appreciate small things in life more. I am sure it sounds very corny when it is said in such a way but I guess that was biggest success of this film - making it look so natural. Another proof that despite primarily being known as comedian, Robin Williams was a very good dramatic actor.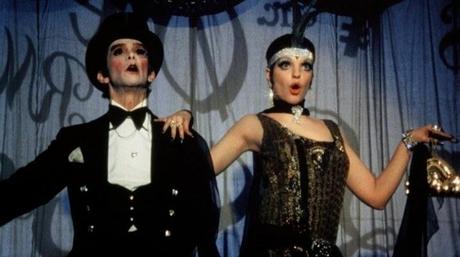 Cabaret(1972): Even though I wanted to scratch this film off my watch list, I have been wary of watching it given its musical format and loud nature. And All that Jazz(1979) from same director and with similar structure lost me in the last third. But I ended up enjoying this one a lot. Yes, it is loud and very musical-y. But I think it has a structure to support its need. Plus, Liza Minnelli was absolutely amazing. Since it won most of its Oscars over The Godfather(1972), I also my doubts about quality of this film. But now I can see that it actually was a worthy contender for most of its wins. 
Monsieur Lazhar(2011): To tell you the truth, this movie doesn't really go anywhere. By the end of it, they haven't found any solution to most of the problems of either Bachir or his students. But it was told so beautifully that it didn't really matter to me. We learn so much about them that I would've loved to spend more time with them and that's success of this film. Another one is handling subject of real trauma or even being human without ever getting preachy. That is a very fine line that this movie treads so perfectly.
La Vie en Rose(2007): Obviously main draw for watching this film was Marion Cotillard's Oscar winning turn. I have seen very few Best Actress winners but even then this was one of the most glaring omissions from the list which I am more than happy to check off. Even more so since Cotillard did not disappoint at all. She really was a force to reckon with. The way he embodies Edith Piaf, even the physical transformation she goes through over the years, was astounding. Truly, a site to behold!
Shahid(2012)(Hindi)
:Despite having heard a lot of good things about this film, it took me its consideration for this year's Oscar submission to see this film. I am not sure why it's being considered now because it was properly released here in 2012 and even won Nationals for it. But I am really happy to see movies like this being made in Indian industry. What struck me most about this is how measured everything about this film is. Hansal Mehta never overdoes anything. And he does that with a cast of virtual unknowns though Rajkumar Rao, playing titular role, is household name now.; but that was because he won National for this role.

Brief Encounter(1945): This month's Blind Spot. Everyone I know who has seen this film has given glowing review to this film. To tell you the truth, that might have put my expectations a little too high for it to match them but I still liked it a lot. And it was nice to see a movie from David Lean's early British period, a man I have only known for making grand, sweeping epics. It was also great to see Celia Johnson and Trevor Howard, both I've never seen anywhere else, who aren't traditionally beautiful couple but make it work solely based on their chemistry.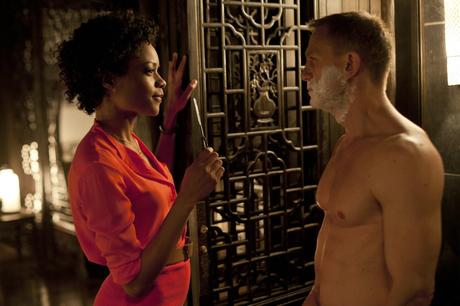 Skyfall(2013)(Re-watch): This is third time I am watching this which is at least three times more than any other Bond film I have seen except Casino Royale(2006). My DVD cover has quote - it continues stripped down approach introduced in CR, taking even further Bond's transformation from kiss-kiss-bang-bang action figure to full-fledged character. Maybe that is why these two are the only Bond films I've seen multiple times. Plus Roger Deakins. I would always be in awe of what this man has done with Skyfall. Simply marvelous!

Mardaani(2014): 2014 can be called a year of female roles for Bollywood. It's already had multiple films driven by its leading ladies. Mardaani was a completely Rani Mukherjee vehicle and she does deliver here. This films has been generally praised but I don't understand some of the criticism it has received. I have my problems with it - I think this was a bollywoodised version of this story which could have been better served without it. But I don't have problem with involving Shivani Roy's personal life. Neither do I have problem with villain's Breaking Bad(2008) fascination. He hardly mentions it twice in whole film anyway.
How to Train Your Dragon 2(2014): When it comes to animated films, they don't always fall on the right side of me. As for Dreamworks, I don't think there is a single film that I can say I actually like. Well, that's except HTTYD including first part. I like first one much better but this was good enough successor. They should have given Valka more to do once they all get together as her introduction is very grand but payoff isn't much worth. Otherwise it has all the traits that make first one so good.
Coherence(2014): I rarely get a chance to see micro budgeted films like this but that is also one of the reasons I tend to like them more. You have to respect the way they make it worth your time despite all the limitations and this one was certainly worth every minute. I loved the concept of it and I loved its execution even more. I am especially in love with its ending - a sort of nudge that it isn't over yet. And cast - certainly the biggest highlight of this film with Emily Baldoni as its lead.
My Night with Maud(1969): To tell you the truth, I am really not sure why this film is considered so great? I was never bored and I can appreciate that Rohmer kept multiple long conversations thrughout this film interesting. We all know how difficult that can be but none of it really piqued my interest. Maybe because none of their topics were of any particular interest tome. Maybe I will find it fascinating after I grow little older. I am ready to give it that chance because it didn't put me to sleep either.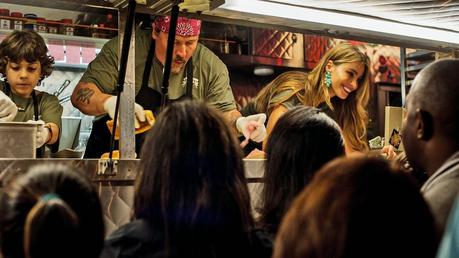 Chef(2014): I have not seen all the films Favreau has directed but looking at his filmography, I seriously have no idea where this movie came from. Well, wherever it came from, I am quite glad he did this because it is such a beautiful and personal film. It feels very honest and everyone in it, including Emjay Anthony who was a highlight for me, play their roles with remarkable ease and sincerity. Apparently Favreau acquired culinary skills required for this role and it helps. Also, music he uses in the background throughout the film is very catchy.
Locke(2014): As good as this film is, I am really much more fascinated by the way this film was shot. Apparently, Hardy shot this film over 6 nights filming twice every night as it was shot in a single take. I didn't know about it earlier but while watching it, it actually felt like they are filming it in real time. It was like being in a passenger seat of that life changing one and half hour drive with Ivan Locke. Lot of props to Tom Hardy to go through this and do it so well. He is really amazing in it.
Tootsie(1982)
: Even though it was one of the funniest films I have seen, I would have liked it much more if it had some more laugh out loud moments. I loved many bits in it but just when I thought they should press their foot on the gas, it slowed down. More than once. I guess he was trying to maintain balance between funny and romantic and sweet. And I shuld be really ashamed to not have recognized Jessica Lange. I mean, she pretty much hasn't changed in the past 20 years but it took me whole film to recognize it's her.

Belle(2014)
: I don't have many things to hold against Belle but at the same time I don't have much to praise it. It's a well made film with a important story that should be told but I never really got into it. One of the major reasons for it could be my general apathy I have garnered over the past few years for British period pieces. It's not about movies but I find it very stiff and, in many cases, boring. So despite quite good intentions of everyone involved, including Tom Wilkinson, it just never got my complete attention.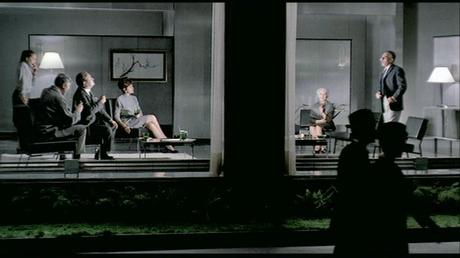 Playtime(1967): After this film, I think I am pretty much done with Tati. I might watch Mon Oncle(1958) eventually but that would be for the sake completion. That's it! I saw Mr. Hulot's Holiday(1953) earlier and had pretty similar experience. My main beef with his films is that they are pointless. Maybe I am slave to the format but
this films are two whole hours of NOTHING! I could have understood them being five minute skits but watching this for two whole hours was one of the most excruciating experiences of my life! Clearly, it's not for me.
Total Count: 19. 18 First Time Watches and 1 Re-watch .
2014 YTD Count
Total Count: 151. 142 First Time Watches and 9 Re-watches.
This was my first full month at new job and looking at the number of movies, I can safely say that I have settled down in this new schedule now and have even found a way to squeeze movies in it. I couldn't let almost 2 and half hours I spend traveling go waste, can I? It is not the most ideal way of watching movies but at least I get to watch them. I try not to watch CGI heavy films since I am on smaller screens and so far this has been a fruitful experience. But looking at the number of posts, I clearly haven't found a way to squeeze my writing into it yet. But this is just first month. I am hopeful everything will be much more normal in October.
So, how was your month? Did you see anything interesting? What do you think of the movies I saw? Any favorites?