Another month, another wrap-up post full of this month's viewings.
February was Oscars month, February was month that I finally started watching movies other than those released in 2012. But more than anything else, I will remember February as the month that I saw three movies that I am happy to finally have them checked off my list - Antichrist, 4 Months, 3 Weeks and 2 Days and Irreversible. None of them were easy experiences, none of them were something that I would go out seeking and it definitely wasn't planned to watch them in the same month.
Actually, you can see form my reaction that I could not have asked for more varied response.

I was thinking going all out and finish few more that I usually put in the same category but three were enough. Here is everything I saw in February.
February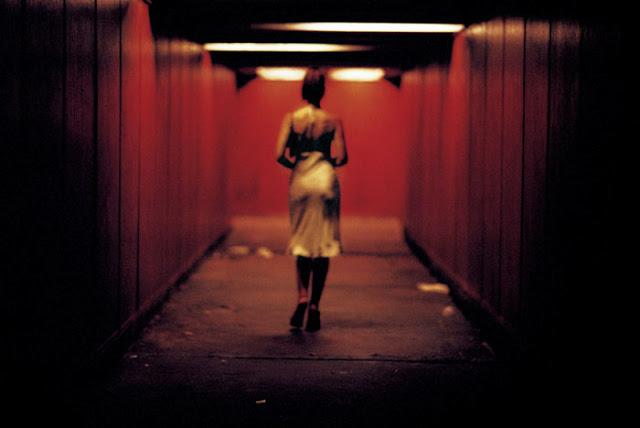 Irreversible(2002): The reason this title is here above all the star meters is because I flat out deny to rate this movie. This isn't my first Gasper Noe movie, nor did I walk into it knowing nothing. I knew very well what was I signed up for. I knew this wasn't going to be an easy experience to stomach this movie and I probably would have been better off, if it was just what we see on screen, however horrific it was. But his shaking, revolving, rotating camera made the matters infinitesimally worse. First thirty minutes of this movie or until Monica Bellucci enters easily qualifies as the worst movie-watching experience I have had. Ever. And that
doesn't even include the most horrible scene of the movie. See what I mean ?

A Wednesday(2008)(Hindi)(Re-Watch): My favorite Hindi movie of all time. One that strives to do something that Hindi movies rarely aim for, in its subject matter and as well as in its treatment. And even then, for the reason explained here, I usually hesitate to recommend this movie to anyone not from India. But as the director released his second movie Special 26 this month, I tried to do exactly that. Let me know if I am right.
4 Months, 3 Weeks and 2 Days(2007): Another movie that I walked into knowing perfectly well what I've signed up for. From the very first second, I dreaded that moment will come and at the same time kept weirdly anticipating it and hoping it wouldn't or at least it wouldn't be what I was thinking it would be. If you have seen the movie, you would know what I am talking about and when that actually happened, I just could not keep my eyes open. I have never done this in my life but it was impossible to watch. Plus there was a dialog earlier in the movie that was extremely unsettling. Those images probably will stay at the back of my mind and haunt me for many more months to come. But Anamaria Marinca, God !! That was some performance.

Searching For Sugar Man(2012): When it comes to English music, I am not very well versed with it and hence I usually keep my distance. Knowing that this was about some singer, I was a little apprehensive of this documentary as well. Few minutes into this, I was feeling like I am right but then it turned into this transforming, almost unbelievable story of this person - Rodriguez. His simplicity, his down-to-earth nature is what impressed me the most. It was so good to see the happy ending of it, even though he isn't exactly a celebrity.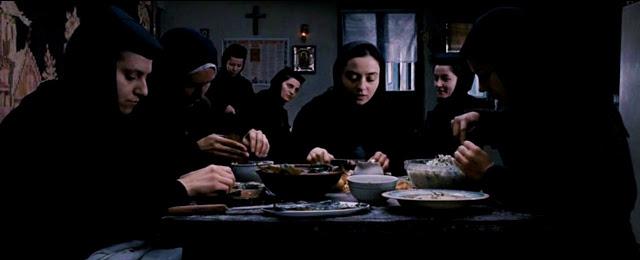 Beyond The Hills(2012): Another one of the 9 shortlisted movies for this year's Foreign Language category. It was a gripping drama with
very effective

exorcism sequence. Both the leads were excellent in their roles. I loved what Voichita did with her voice; so soft, so low. It was also shot kinda minimalistic way, which was also interesting. If it wasn't for the ending, or the lack of it, I probably would have had nothing bad to say about it. There were at least 3 points where it could've easily ended effectively but it carries on for like 1 minute and ends on half note. I am not sure what was the point.
Fish Tank(2009): I am really struggling to write something coherent here. Performance wise, Fassbender and Katie Jarvis, who as it turns out has only done this movie which should explain the her powerful but raw performance, were really brilliant. I struggled a lot with the morality of Fassbender's character and to come to base with their relationship. But I guess, that is the whole point of the movie.
Special 26(2013)(Hindi): First movie of the year 2013 and it turns out to be a Hindi movie. It wasn't really planned but all I wanted was good start and I am happy since Special 26 delivered. It had some loose ends that could have tied little better like it didn't really need most of the songs and even heroine for that matter, but that is something that you don't see many Bollywood movies without. Apart from that, it was a good story which had some great performances from Anupam Kher, Manoj Bajpayee and Akshay Kumar and a lot of good humor too.
Ordinary People(1980): One of the three Best Picture Winners from 80s that I haven't seen. Before getting into this, all I knew about this was it gets a lot of crap for winning over Raging Bull(1980). Now that I have seen this, it is going to be lot harder to hate it because I kinda liked it. It probably isn't better of the two but it is still a good movie in its own accord. Though I am little baffled about Timothy Hutton being considered 'Supporting' and liked Judd Hirsch more in that role, he was really good and so was Mary Tyler Moore.
No(2012): Third of 5 nominees in this year's Foreign Film category. The entry from Chile covers the No campaign against General Pinochet in 1988's public Referendum in Chile. I was mainly interested in it because of the political nature of the movie but I was much more taken by the way it is shot especially when I learned that it was a conscious choice and the reason director chose to shoot that way was so that he can use some of the original footage that was actually used in campaign. Full review here.
The French Connection(1971): February being a month of Oscars, I tried to synch my Blind Spot with it as well and made this best picture winner my Blind Spot for this month. This probably was the last of the Best Picture winners that I really wanted to see. At some point I will probably watch all the rest of the winners as well but I don't think there is anything left that I really 'Want' to see. I guess I haven't
said anything about the movie yet but you can find everything I want to say about it here.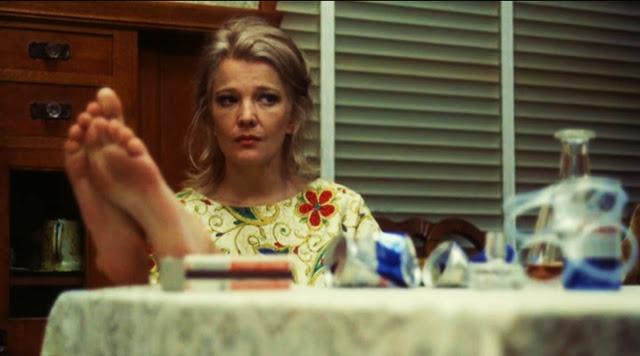 A Woman Under Influence(1974): This movie will need a lot more deliberation than I am willing to do right now and I will probably have some completely different opinion of it after. But I don't think my opinion will change on one thing - Gena Rowland. She was AWESOME!! She killed that role. Especially in first half, I was literally jumping in my chair. I struggled to understand Nick though. I had no idea what was he doing and why, up t
o the extent that you wouldn't know who is the crazy one? I borderline hated him. 
Sleuth(1972): A kind of movie that made me change my stance on it, multiple times while watching. Both Michael Caine and Laurence Olivier did great job in their respective roles, playing their sadistic games, constantly trying to get better of each other. However, this movie works even better inside your head than on screen. It successfully keeps you guessing constantly as to how much of what you are watching is real and how much is part of their game. Real success of it is that the story takes many turns which kept me interested, but stops just before you think it is overdoing it.

How to Survive a Plague(2012): I have to admire the courage and the tenacity of all these Act Up and Tag guys to fight for the cause till the bitter end but unfortunately, I had lot of problems with them to respect them irrevocably. First of all, I thought the way they pressurized the system initially wasn't right but I probably would've thought otherwise if they got any results. What troubled me most however was they flipped there stance by complete 180 degrees midway through the battle and pretty much lost my respect. Plus they fought with each other, fragmented. I really don't know what makes them so special than any other group of people doing something together. I didn't think they helped speed up the process that much.
Suspicion(1941): Hitchcock reuniting with Joan Fontaine after his big Victory at Oscars with Rebecca(1940) and interestingly this turned out to be Joan Fontaine's big victory as she won the Best Actress Oscar with this. It wasn't one of the best Hitchcock movies I have seen but I didn't have much problem with it as well. Well, besides it's underwhelming ending. Hitchcock builds up the whole story really well until the very last minute but in the end when we learn the secret, it didn't feel worthy of all that built-up. It was rather disappointing.
The Manchurian Candidate(1962): I have to admit that this plot of the movie is unique, something which very much reminds me of '60s and '70s Hindi action movies, even though watching it now it feels very lame, just like them. Though Janet Leigh was completely wasted, it also has some good performances by Frank Sinatra as well as Angela Lansbury. However there is something in that story or in that execution of it that I can not shake off the feeling that something is off here, even though last 10 minutes of the movie try to provide most of the answers.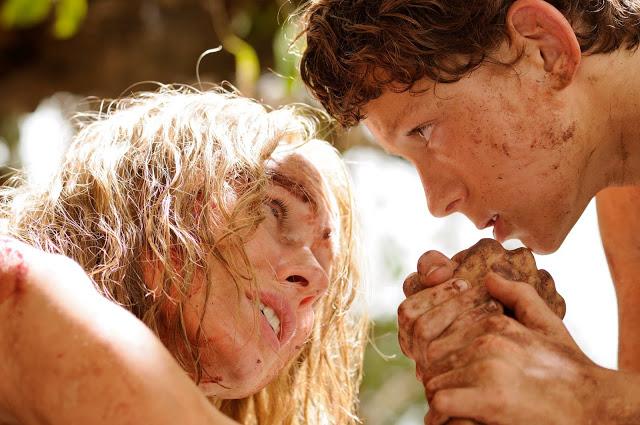 The Impossible(2012): Story of one Spanish family suffering the havoc of Tsunami. It is an emotional story told beautifully, with both Naomi Watts and Ewan McGregor doing fine job. However, somehow it didn't seem right. I mean, when we are talking about something as devastating as Tsunami, I am sure everyone there had a similar story. I don't mean to be a prick by saying that just because they are well-to-to family, their pain isn't a pain but at least they had ways and means to get through this tragedy. Many others weren't that lucky. 
Paan Singh Tomar(2010): Best thing about this movie is Irrfan Khan's titular performance. It is very refreshing to see someone play this off-beat character with such clarity and ease. From his body language to his actual language, Irrfan Khan picks this character up beautifully. However, unfortunately, there wasn't much to it except lead character. What starts off looking something different, this story eventually winds up taking the same beaten down path with almost every known turn in the book.
Half Nelson(2006): Nice little movie with a little different look at things and feel to it. It also boasted some great performances. Ryan Gosling was awesome and I am sure deserved his nomination for this role of a teacher who is basically a good guy but due to his addiction, comes off as an antagonistic person. Anthony MacKie and Shareeka Epps were good too. I did not understand that ending though. Maybe I missed something but it felt like there were too many loose ends in it to end there. 
Out of Africa(1985): I liked this movie way more than I thought I would. There is almost nothing not to like in this movie. Meryl Streep is phenomenal actress and she once again proves she really can pick up any accent very well. Robert Redford was good as well and to add to it, amazing cinematography with a African safari feel to it. My only problem with it was for 2 hours and 40 minutes, there wasn't that much material in it. I wasn't bored at all but I wasn't much invested in it either. I highly doubt if I will remember much of this movie after a while.
Les Miserables(2012): If I am being honest, I liked it way more than I thought I would. First hour of the movie was very slow but story picked up for me with introduction of Student revolution and surprisingly made me care lot about these characters. I had problem with important characters dropping suddenly, every now and then. But my biggest problem was with singing every damn dialogue; that felt stupid and got boring really fast. I can understand having songs in it and I was impressed with some of them. But why sing Everything? And it didn't even rhyme.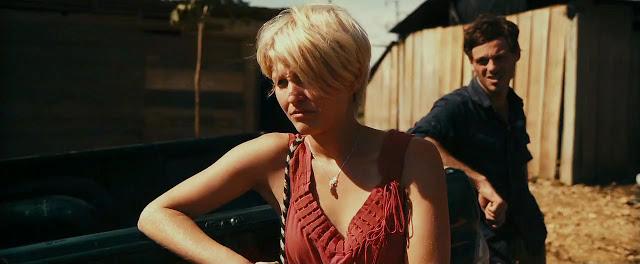 Monsters(2010): For some reason, this movie once was a part of '1001 Movies' list. Granted that they apparently took it right off next year but still, I don't really see the reason. But when I think about it, I have seen much worse as well. I wasn't sure exactly what this movie was trying to achieve. It felt like it kept on trying to make a big statement and check out at the last minute e.g. I can understand him showing the two sides of town around the borders but it felt like they took one step and went from some kind of carnival to a graveyard. I am not sure that was the aim.

Antichrist(2009): This movie could easily have been up at the top with Irreversible and just like Irreversible, its not because of the unspeakable that happens in this movie. My main problem with this movie was none of it made a lick of sense to me. If ever there was any reason as to why everything is happening, I did not get it and hence what happens to her, what she does to him and to herself and whatever else that happens around them felt baseless, strange and weird and after some time, just ridiculous. So Antichrist gets a rating and an outrageous one at that, just like movie. 
Total Count:22. 21 First Time Watches and 1 Re-watch .
2013 YTD Count
Total Count: 43. 41 First Time Watches and 2 Re-watches.
Almost since October 2012, I have been in this 2012 mode where I tried to catch-up as many movies released this year as I can. That is close to 4 months full of movies; I kinda slowed down this month as you can see from this post.
With the Oscars done last Sunday, it is finally time to wrap 2012 up officially. I intend to do exactly that in March.

Next post on this blog, whenever it goes up, will be my Top 15 movies of 2012 and they will be followed by
Best Performances
lists, Male and Female, and that is it for 2012. I am looking forward to having more choices, sitting down with 15 movies that I want to see right at that instant and getting confused over which one to see first. That's the story of my life !! I won't set any hard and fast target as such, but I am hoping to concentrate more on 1001 movies list and AFI lists. Lets see how it goes!
So, how was your month ? Did you see anything interesting ? What do you think of the movies I saw ? Any favorites ?