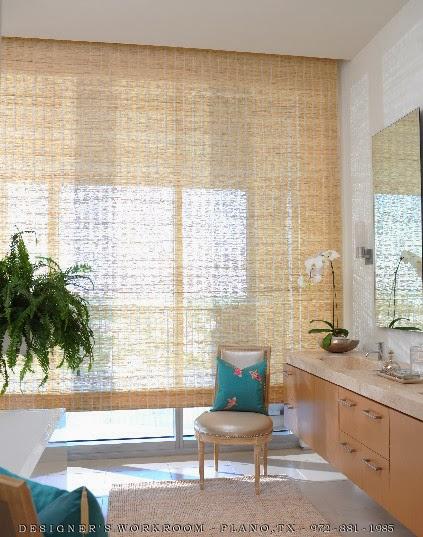 One of my go to window treatment suggestions to clients time and time again is woven shades.  I adore them!  The look, the feel, they're green, and they convey an organic, zen feel.  They say, "I am confident in my choices and don't tale myself or my home too seriously."  They are relaxed in a casual room or elegant in the fanciest of rooms.  They work equally as well in a kitchen as they do in a bathroom.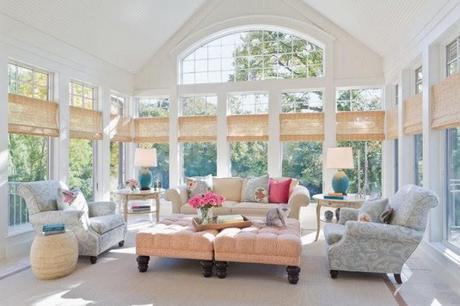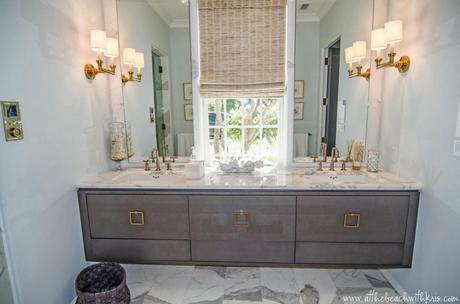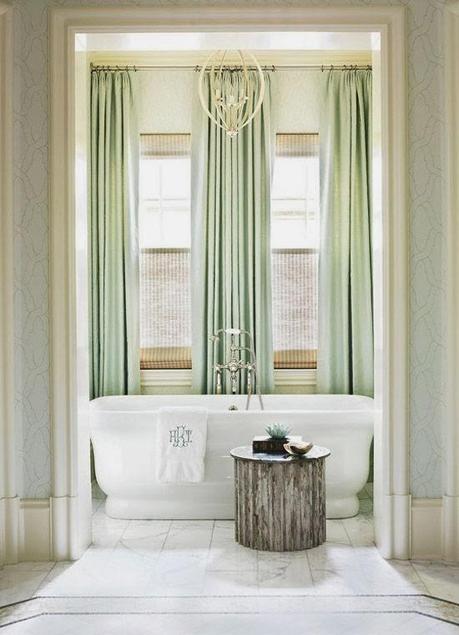 Keep in  mind you can alter the degree of privacy based on the tightness (or looseness) of the weave.  They can easily be lined with a blackout shade for the bedroom.  The simplicity, texture and etherealness of these woven wonders are beguiling.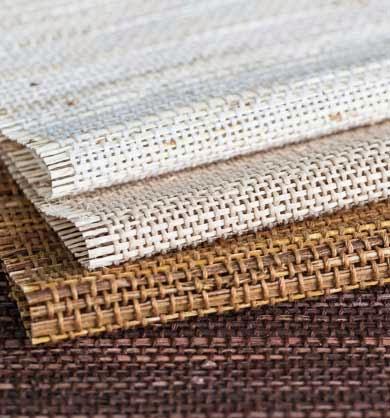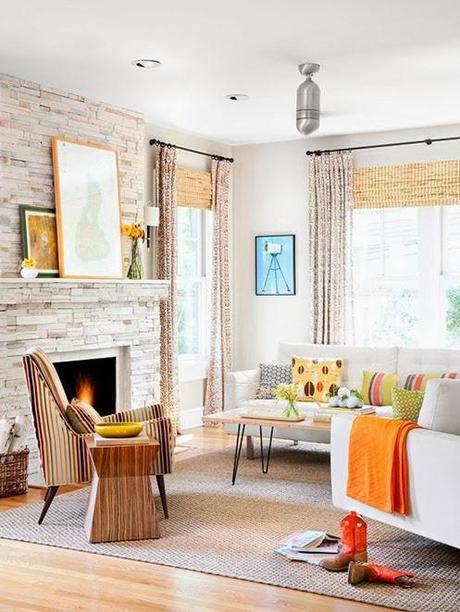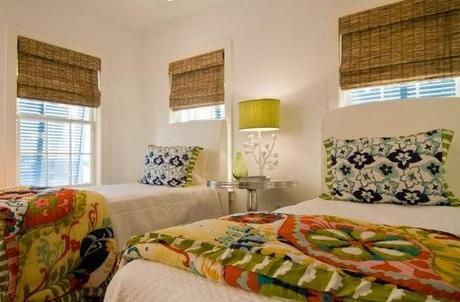 Natural fibers or bamboo, another popular choice, come in a plethora of price points that fit any budget.  They pair well with fabric panels and cornice boards.  As a matter of fact, layering these lovelies makes them all the more interesting.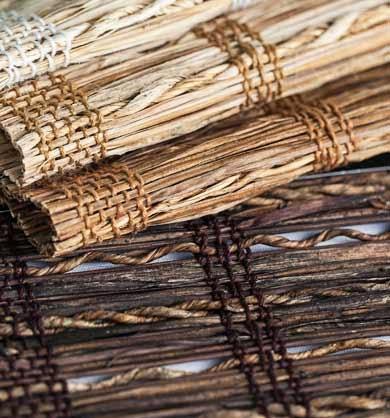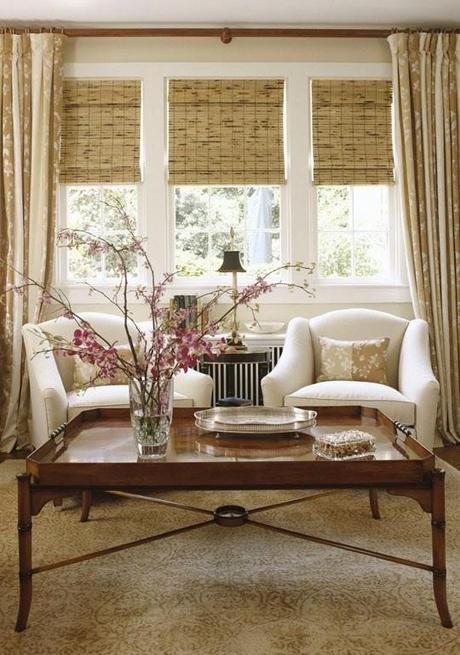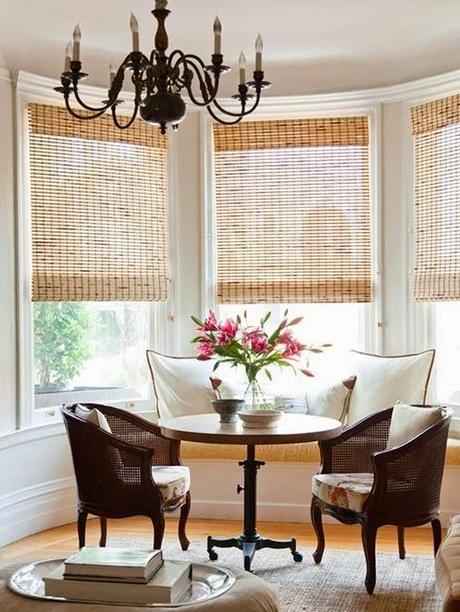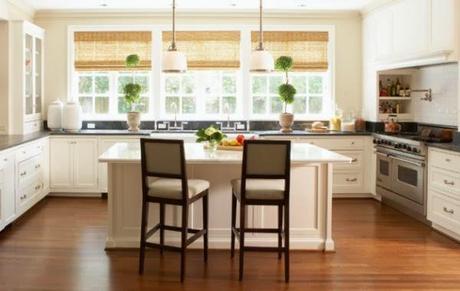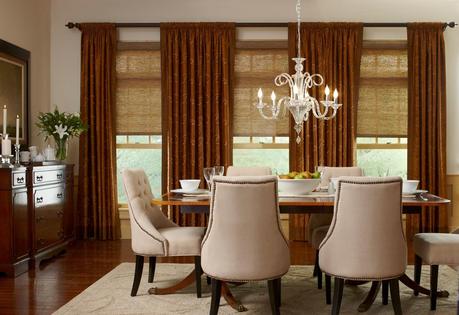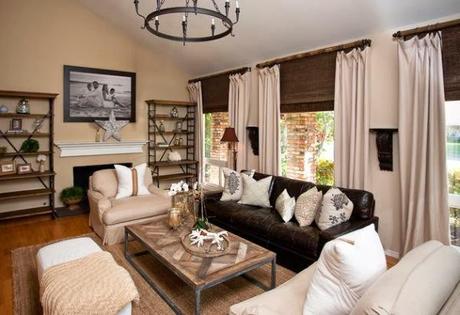 I couldn't talk about woven shades and NOT mention Conrad Shades specifically.  This is the "Rolls Royce" of woven shades.  They have been creating these beauties for over 50 years with wonderful natural materials woven in, lurex and stainless steel for a shimmer, and abaca, arrowroot, grasses, and twig like fibers for a more rustic effect.  They were doing renewable, natural fibers: green, before green was on our collective radar.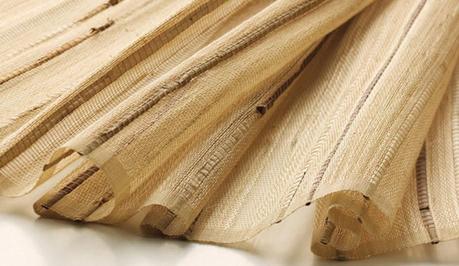 They're not just for interiors either.  They make a great privacy screen on a porch, deck, or loggia.