Attention Beauty Lovers! I wanted to pop in really quick and give you a speedy review on Worry Free Pedi tablets that were sent to me. Worry Free Pedi tablets are sanitizing tablets for pedicure foot spa baths. They clean and sanitize the water which is so important for those who get pedicures often. They are single use tablets so you can throw them in your purse and use at the salon. Or you can use them at home for DIY pedicures. Keep reading to see my thoughts on this product. Do you get pedicures? Let me know in the comments below!
About Worry Free Pedi:


Here are some details on these tables (from Worry Free Pedi):
Worry Free Pedi is a unique product that is specially formulated to sanitize whirlpool spa water for pedicure. It is a United States EPA registered product that can be used in any nail salon, beauty parlor, and spa. It uses patented technologies.  With this product,  consumers can soak their feet in treated water and have a worry free experience.
A foot bath sanitation tablet. 99.99% effective against harmful bacteria and athlete's foot fungus. Use a Worry Free Pedi tablet in the foot bath every time you go into a spa or salon for your pedicures and foot massages.
Just drop one Worry Free Pedi tablet into the foot bath water at the salon or spa. Within 1 minute, the water you'll soak your feet in will be treated, protecting you from bacteria & fungus, and leaving you Worry Free!
Pedicure Dangers:  Bacterial Infections & Fungal Infections.  Worry Free Pedi is the only EPA registered spa sanitizing tablet on the market today. Use Worry Free Pedi tablets for your peace of mind.
Worry Free Pedi™ are available in packs of 8 tablets for $13.99 and will soon be available at Walmart.com and kmart.com. For more information, visit www.WorryFreePedi.com.
---
Worry Free Pedi is a unique product that is specially formulated to sanitize whirlpool spa water for…
Click To Tweet

---
My Thoughts: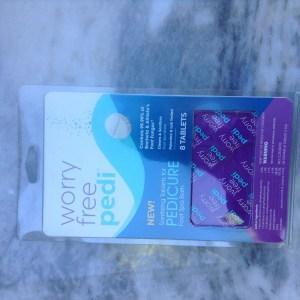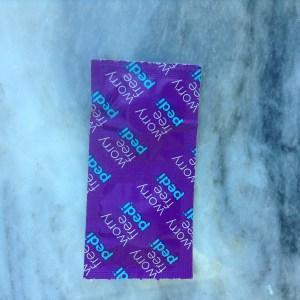 I think these little tablets are such a cool invention especially for those worried about germs. They are so portable and easy to throw in your purse. You can totally take them to the salon and drop one into your foot bath. If you think about all the feet that have been in those pools, it really is pretty nasty. I will definitely be taking them with me whenever I get a pedicure.
I also really enjoy them for at home use. They are so convenient and ensure that I have properly cleaned my foot bath. It doesn't take them long at all to dissolve. I love that they are individually packaged. I will definitely continue using them and would definitely recommend them! What do you think about Worry Free Pedi? Would you use this product? Let me know in the comments below!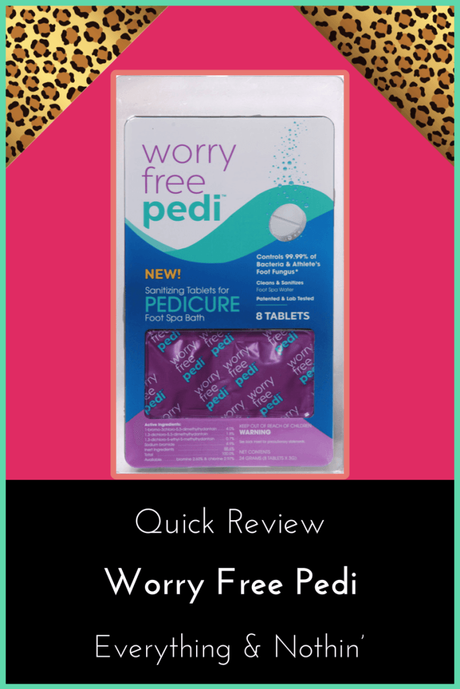 Like this post? Share it on Pinterest!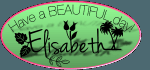 Disclaimer: I was sent this product for review. These are my honest thoughts & opinions. I did not receive any compensation, just the product to try. 
PSST (don't you hate that when people actually do that?)….You made it until the end!! You're amazing!! Don't forget to sign up for my newsletter so you don't miss any blog posts (round-up in one email). Also, you will be entered to receive EXCLUSIVE content that only my email subscribers receive. There are new beauty products and subscription boxes that are being released soon (HINT: an upcoming email) that you don't want to miss!