Today in WWII History
World War II History for January 20
Audio: 1940-01-20 – Winston Churchill – Speech – Neutrals-Liberation is Sure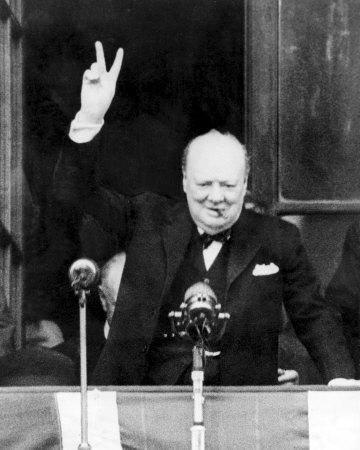 Jan 20, 1940
– In a speech admonishing neutral nations to support the Allied cause, Winston Churchill, Britain's first lord of the admiralty, claims, "Each one hopes that if he feeds the crocodile enough, the crocodile will eat him last." Churchill also denounces the Soviet Union's invasion of Finland.
Jan 20, 1941 – Japan expanded annual intelligence budget to $500,000 to gather more intelligence on the United States.
Jan 20, 1941 – Japan orders cultural attaches in US to establish intelligence gathering networks.
Jan 20, 1942 – At the Wannsee Conference, Heydrich presented a plan to deal with the "Jewish question".
Jan 20, 1942 – Marines arrive Pago Pago covered by Enterprise and Yorktown.
Jan 20, 1944 – Jan 21, 1944 – During the night of 20 Jan 1944 (and into the early hours of 21 Jan), the heaviest RAF raid on Berlin to date was launched. 700 aircraft dropped over 2,300 tons of explosives on the German capital. Damage was assumed to be extensive, but could not be confirmed due to bad weather on the next day.
Jan 20, 1944 – Russian troops recapture Novgorod, and will retake Leningrad a week later. By early May, they will have recaptured Odessa and Sevastopol as well. Meanwhile the British Royal Air Force bombs Berlin with more than 2,300 tons of bombs.
Jan 20, 1945 – Curtis LeMay takes command of the US strategic bomber forces in the Pacific, and agress with Arnold that incendiary bombing is the way forward.