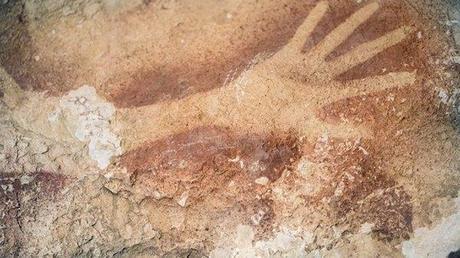 The painting inside seven caves sites in Sulawesi, Indonesia includes an artwork that depicts a fruit-eating pig-deer called babirusa, along with some hand stencils of the painters. One of those hand stencils was believed to be nearly 40,000 years old, which rivals the cave art found in Europe.
"This is the oldest hand stencil in the world," said Maxime Aubert, of Griffith University, Gold Coast, Australia. "What was believed before our study was that Europe was the center of the earliest explosion in human creativity, especially cave art."
Read Also: What a Roman Gladiator School Looked Like 1800-Years-Ago
The team led by Maxime Aubert hopes to recover more information regarding this discovery and even expects to find more, maybe older paintings from this cave site.
[Via: ScienceMag / LiveScience ]
(All images, trademarks shown on this post are the property of their respective owners)
Follow @nrjperera – Roshan Jerad Perera