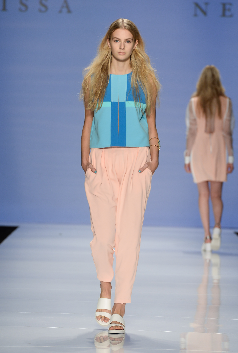 The best of fashion week, day 2
Day 2 of fashion week here in Toronto was a short one for me because lets face it I'm friggin exhausted. I made it a point to subway down to the tents just in time for two of my favorite
shows.

The first was Bustle Clothing, which happens to be all mens wear, but their colors and designs are so irresistible and their show is impossible not to enjoy. Bustle probably has one of the most upbeat shows of fashion week. Their models basically glide down the runway with such a suave air, they make their collection look truly effortless yet so chic. If I were a dude I would be all over their spring/summer collection.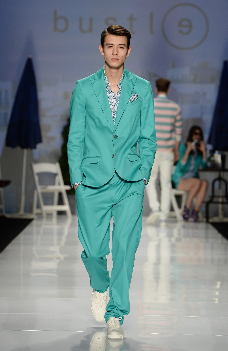 Interestingly enough, after drooling over look after look of menswear that I wish could be tailored for me (post baby of course) another of my favorite designers, Melissa Nepton showed a beautiful collection that appeared to be based off the same color palette of Bustle's collection. If I wanted to be matchy-matchy with my hubby these two collections would be perfect! 
Montreal designer Mélissa Nepton specializes in modern, ready-to-wear. Her collection is always so colorful, but not by encorporating bright obnoxious hues, rather with bright pastels. Even her all black and white looks are so crisp and modern. Check out my favorite looks below. I can picture myself in any or all of these looks while on vacation in Italy or Greece because of their easy breezy feel.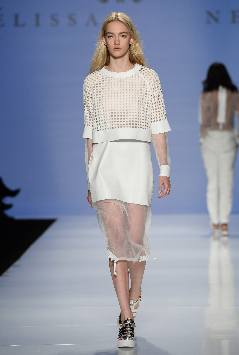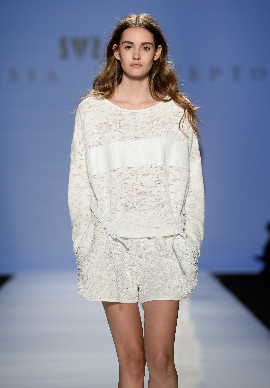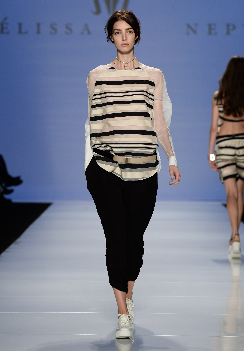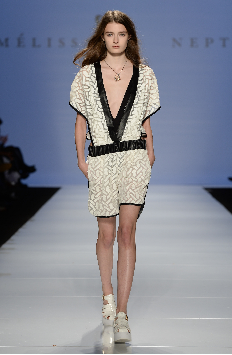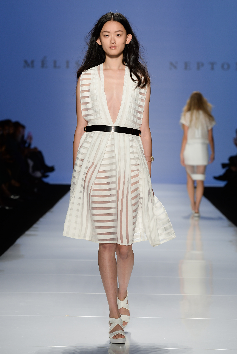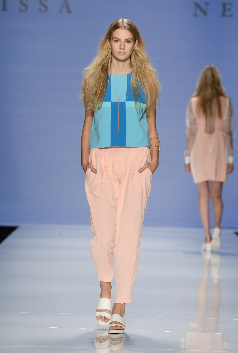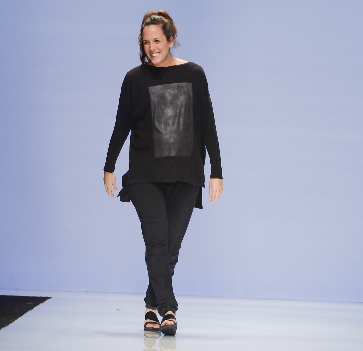 images by George Pimentel / Getty Images