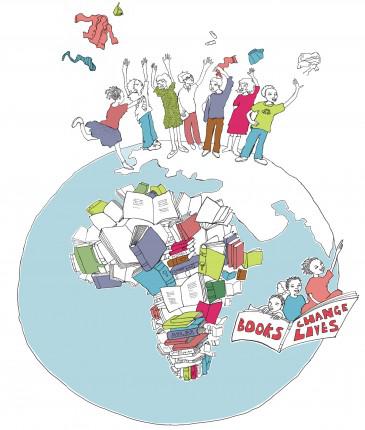 Thursday, 1 March will be celebrated as World Book Day. Bookaid International 

increases access to books and supports literacy, education and development in sub-Saharan Africa. They provided 516,138 new books to over 2,000 libraries last year alone and have sent more than 30 million books to partner libraries since 1954.




In the UK, World Book Day is celebrated nicely. The government gives tokens worth £1 to every child in full time education. Schools encourage children to dress up as their favorite character on that day. (My daughter is trying to decide whether she'll be Lola or Winnie the Witch) 




It

is easy to forget how privileged we are.





In Kenya, for example, hundreds of thousands of children never finish primary school, whether because of their own sickness, or because they must tend to a sick relative, or simply because they need to work to survive. Extreme poverty and HIV/Aids are commonplace. Those who do finish primary school often don't have even a single book in their classroom. Unsurprisingly, reading and writing skills are poor, and the children's chances of fulfilling their potential are slim.




Book Aid International works to change all of this. But they need funds. We can help them raise funds by baking for books, dressing up or in many other ways.



Books change lives from Book Aid International on Vimeo.


E

very penny raised by fundraising for Book Aid International will make a real difference. Because books change lives.