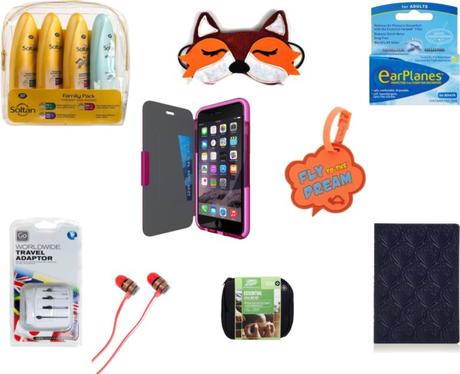 With only a few weeks till the half term, we  are getting excited with the preparations of a short holiday. This spring has been cold and rainy and we can't get to go away and enjoy the sunshine.
I have put together our must have gadgets for the summer. The Tech21 Iphone 6 case  comes in different colours. I love this pink one, perfect for the summer! The Fox Eye Mask is great for having a little snooze, especially for little ones who don't normally like wearing eye masks! I am obsessed with Liberty prints so I chose a Libery passport cover. The other essentials are all from Boots.
Roll on summer! We can't wait!