She must have needed more money to cover the bail she posted for her brother who is accused of raping a child younger than 13 years of age.
Working hard for da money…
Nicki Minaj, the woman who performs a song entitled "Stupid Hoe" and supports Obama, has caused an uproar by playing a concert in Angola. The NY Post reported that human-rights activists had asked her to cancel the concert. Her reply? She posted photos of her bejeweled behind to Instagram to rub it in. "Oh hai, Angola. Ready for the show?" she wrote in a caption on a pic of her in a sheer bodysuit.
She performed in the African nation at a holiday concert hosted by Unitel, a telecom company controlled by Angola's ruthless dictator, José Eduardo dos Santos. She reportedly received $2 million for the appearance.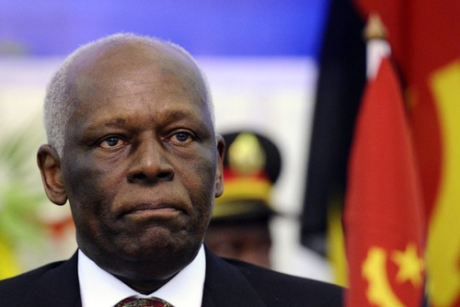 Brutal dictator Jose Eduardo dos Santos
 "The payment you are receiving from your Angolan sponsors is the result of government corruption and human-rights violations," Thor Halvorssen, president of the Human Rights Foundation, wrote in an open letter to her last week.
Dos Santos has ruled Angola since 1979, exerting control through rigged elections and suppression of dissent. This year, his regime killed some 200 members of an opposition party and imprisoned 17 activists for reading about nonviolent resistance. He stole at least $32 billion in oil revenue from his country, the International Monetary Fund alleges. Nearly 70 percent of Angola's 21 million citizens survive on less than $2 per day, and few have regular electricity.
Never mind the corruption. She just wanted to show some "Angola love" y'all.
DCG