Although it should surprise no one, this is the big news today, so here it is.
Yesterday, citing irreconcilable differences, Angelina Jolie, 41, filed for divorce from Brad Pitt, 52.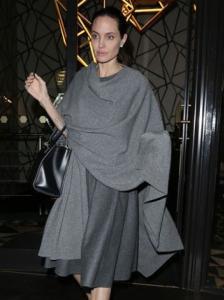 The story was broken by TMZ, which claims that "a source close to the couple" told TMZ that Jolie made the decision to file because of the way "Brad was parenting the children" and that "she was extremely upset with his methods." That same source claims Jolie became "fed up" with Pitt's consumption of "weed and possibly alcohol" mixed with his "anger problem."
According to Page Six, however, it was after Jolie learned through a private eye that Pitt was cheating on her with French actress Marion Cotillard, 40, on the set of their new film Allied that she (Jolie) made the decision to divorce.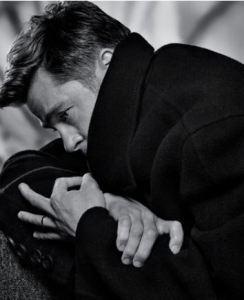 Jolie asks for sole physical custody of the couple's six children: Maddox, age 15; Pax, aged 12; Zahara, aged 11; Shiloh, aged 10; and 8-year-old twins Vivienne and Knox — the couple's biological children. Pitt would have visitation rights. Jolie is not asking for spousal support.
Together, they have assets of $400 million, most of which is tied up in their many homes, including a chateau in France.
In early 2005, Pitt and Jolie began an affair when they were filming Mr. and Mrs. Smith. At the time, Pitt was married to actress Jennifer Aniston. In 2014, after 9 years of co-habiting, Jolie and Pitt got married, reportedly "for the children".
According to the Daily Mail, "a long-time friend of Brad and Angelina" said that the divorce "has been brewing for a long time" and attributed it to the couple having grown apart. The source said:
"When Angelina underwent her mastectomy in 2013, her health and life in general became a priority for her. Her views on life changed. Suddenly she saw herself walking in her late mother's shoes – and she was no longer that wild, fun loving woman she used to be, she was taking things a lot more seriously.

Brad was supportive, and wanted to be there for her, so they decided to marry – more for the sake of their six children than themselves. They wanted the kids to have the security of knowing their parents were committed because they had been very affected by their mom's ill health.

Angelina wasn't into wasting time on frivolous. Brad felt it was important for them to live life to the fullest, but as the months passed, Angelina seemed to withdraw, making the children and her work with the UN a priority.

Angelina wasn't really interested in doing any project that took her away from the children and home, but Brad was still wanting the wanderlust, adventure-filled life that first attracted him to her."
Jolie's mother, French actress Marcheline Bertrand. divorced actor Jon Voight after 9 years of marriage, citing Voight's adultery. Angelina was only 3 years old when her parents divorced, and grew up with her mother. In 2007, Bertrand died of ovarian cancer at the age of 56.
It was her mother's early death from cancer that prompted Jolie to undergo preventative surgeries of a double mastectomy, followed by a hysterectomy.
~Eowyn