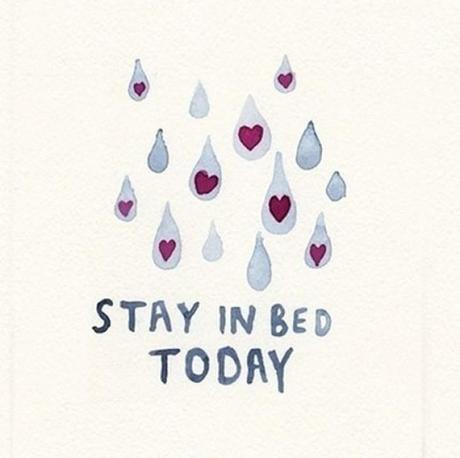 Working from home is… complicated. On my last post I said it was really fun to just lay in my pajamas all day with my dog doing silly stuff but it really takes up a lot of time at the end of the day.
I haven't quite figured yet what is the best way to plan my work and I end up writing articles really late at night (really late as in early morning in New York). Terrible. It also doesn't help that I am completely addicted to anything that can be watched through Sidereel (The Lying Game, anyone? I watched the 16 episodes in a couple days).
Working in the new apartment is also very weird because I was used to working from the same spot and I haven't found one here that I like as much and has enough light during the night. White girl problems. Go buy a lamp, DUH.
It is also difficult to work from home without coffee to wake me up in the morning or during the night to meet deadlines. IT IS OFFICIAL, I quitted cappuccinos long time ago and there is not a day that I don't think about them. Because I went on a vegan diet (probably the hardest thing since quitting wearing leggings in public), I don't drink milk anymore. However, to prevent me from going nuts I have 1 cheat day a week where I have something from the animal kingdom. First I thought I was going to be attacking McDonalds on Sunday night but after 6 days waking up with tea and not coffee, all I want for Xmas is half a liter of cappuccino.
Life is hard these days.