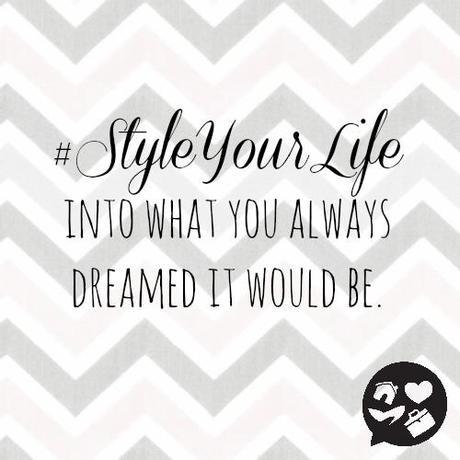 I often find myself staring at my closet with nothing to wear, which is ridiculous because I'm staring at a full closet. It usually happens when I need to leave the house in 10 minutes.
Everything just seems too plain, too tight, too black, too colorful, and just not right. We've all been there. The solution is to have some options you can turn to when you're just not feeling particularly creative.
On a weekly basis, I'll be providing you some looks I've put together for my life as a pharmacist in a corporate setting. I hope these looks inspire you to create your own stunning outfits so you can keep your mind focused on getting ahead in your career instead of rethinking yet another pencil skirt you're wearing for the third day in a row.
Let's start with layering. With the recent cold front that has hit Philadelphia, I've been incorporating layers into my daily work outfits to stay warm. This is a cropped black sweater from Zara layered over a polka dot collared shirt. I love how the collar sits on top of the sweater, making it look like one cohesive top. I added a pair of black skinny jeans with pointy-toed shoes and a turquoise necklace to add a subtle pop  of color to the black sweater.
Stay tuned for more looks in my new weekly column called, Workbook.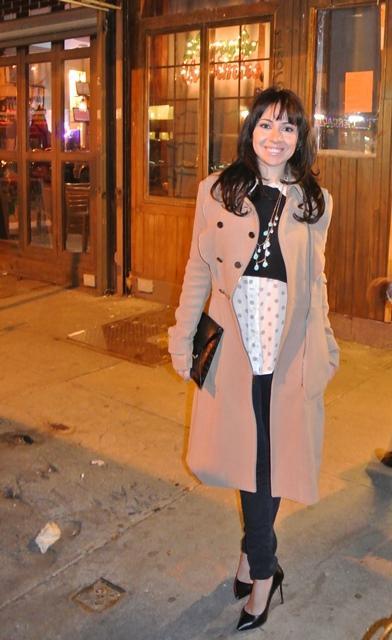 Sweater: Zara (on sale!)| Shirt: J.Crew Factory | Necklace: old but love this one at Poshlocket (use code EXTRA15 to get 15% off all sale items) | Jeans: J Brand via Shopbop | Coat: sold out but love this one at BCBG Max Azria and this one at J.Crew (on sale!)| Clutch: BCBG, also love this clutch via BCBG on sale! (Use code WELCOME2013 for an additional 15% off your order) | Shoes: Zara | Lipstick: Snob by MAC
LIKE THIS LOOK? PIN IT, TWEET IT, FACEBOOK IT, OR TELL US YOUR FAVES IN THE COMMENT SECTION BELOW!
For more by Tanya Kertsman, check out her blog, LaptopsAndHeels.