You don't always get a county fair in Brooklyn.

 

That may be why it wasn't packed on a Saturday afternoon.

 

No lines to enter.

 

No lines for rides or for goodies.
No, I didn't get cotton candy and I'm still salty about it.

 


M did ride the ferris wheel, which totally shocked me seeing as though he is the Prince of irrational fears.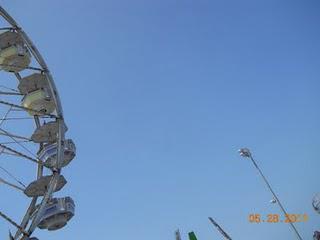 J's still too young for rides, but don't think he cared.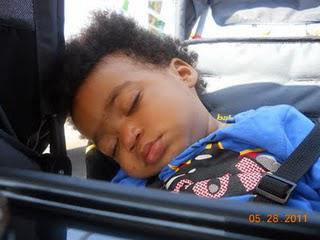 Then he realized we had popcorn.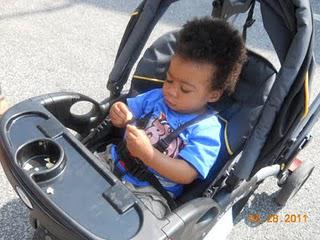 The merry go round is always a winner.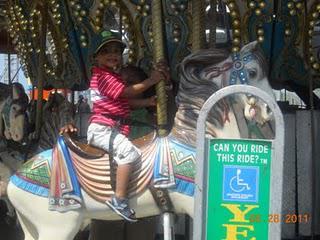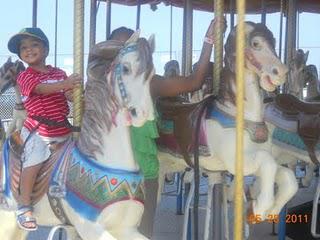 The bumper cars was an interesting sight.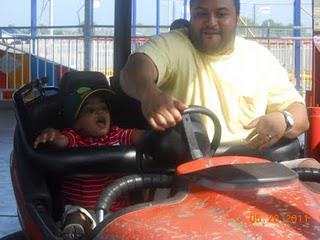 I had flash forwards watching M and Clueless Dad try to share controlling the car.  M wanted to do it all by himself and fervently refused help, even though he couldn't reach the steering wheel.