In the beginning phases of this install we put together the nursery design package and got started with the plan

Here

 
Once everything was ordered, we began the second phase of installing the nursery just in time for the client's son, daughter in law, and grandson visiting for Christmas.  The only item missing from the mix was the rocker since that was a special order that the client really liked.  So the rocker arrived while the family was there so they were still able to use it.  
Here is a look at the finished space, but please forgive the photography since my camera batteries died.  I had to take the pics on my cellphone...
Come on in...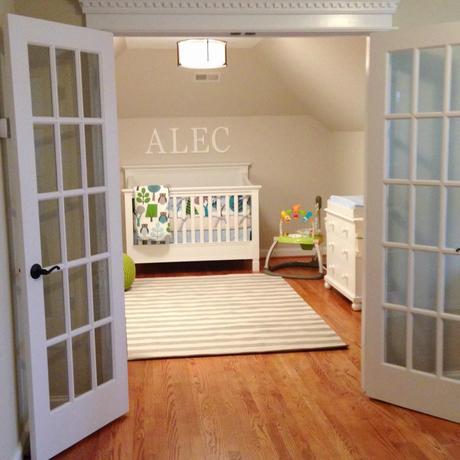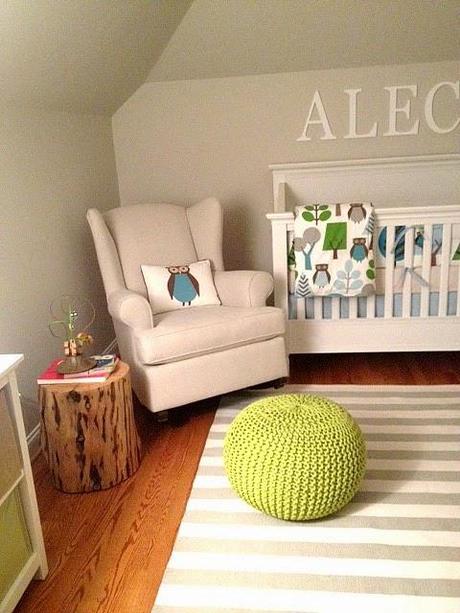 The photo above is courtesy of our client Joyce who sent us this picture over as soon as the rocker arrived.   She said the family had the best time sitting and reading with their grandson in the space.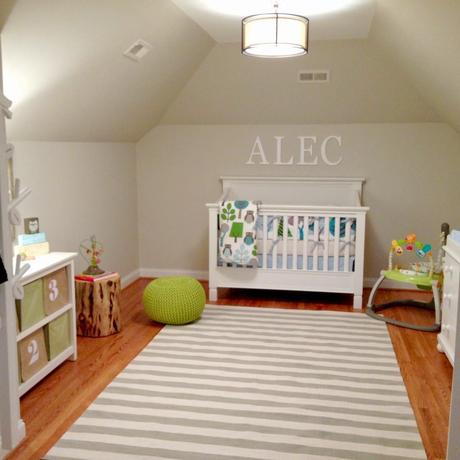 We went with soft neutral pieces and especially white for the furniture to make the space feel as big as possible.  A soft striped gray and white rug softens up the space and cuts up the wood tones on the floor.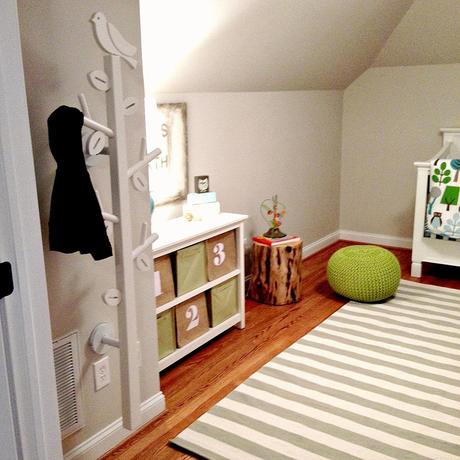 I loved the bird coat hanger!  One of my favorite pieces in the space.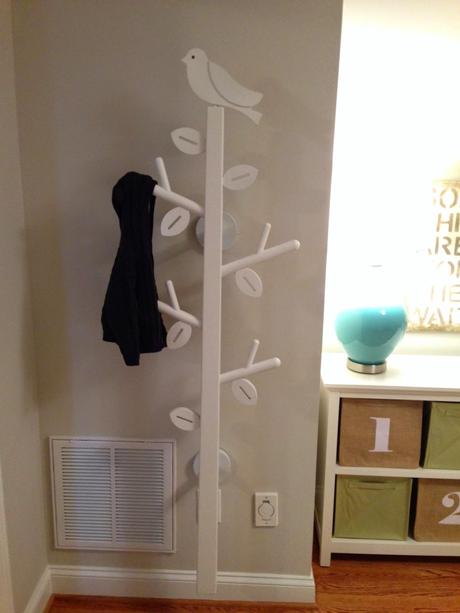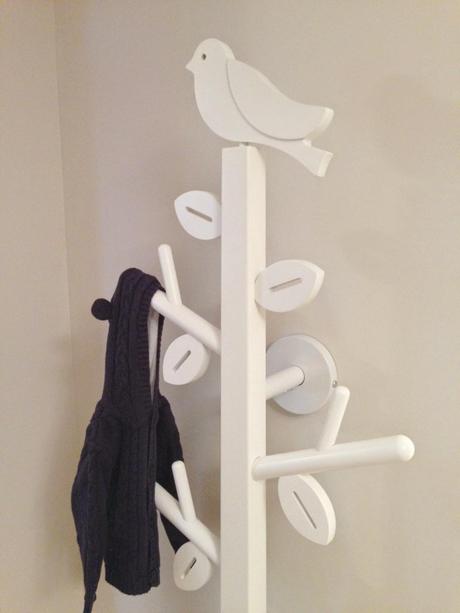 We purchased a hand knitted cardigan with little ears to accessorize the coat hanger.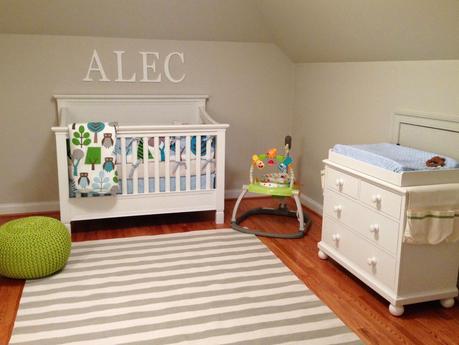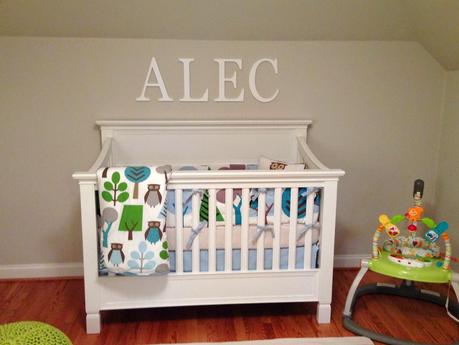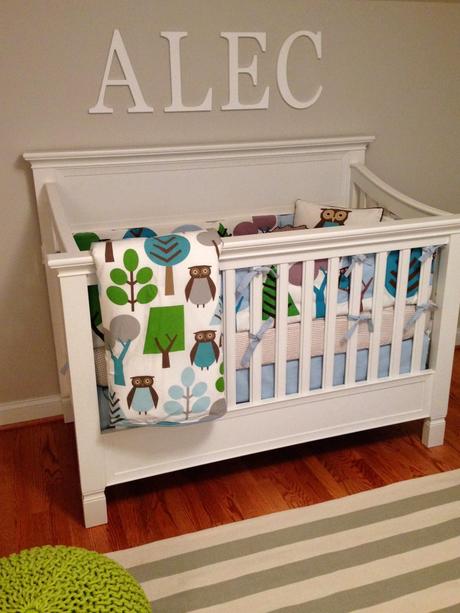 The woodland baby bedding was the starting point for the space and the touches of blue, green, and gray gave plenty of color to the crib.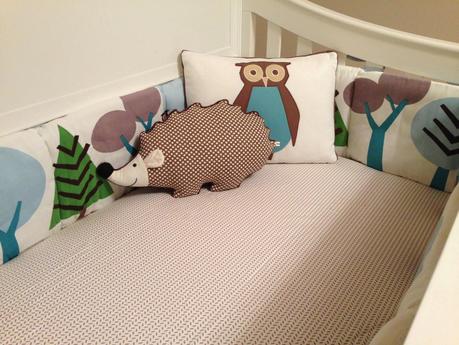 Here is the sweet owl pillow and lovable little hedgehog!  The hedgehog was made by

bakerbaby

.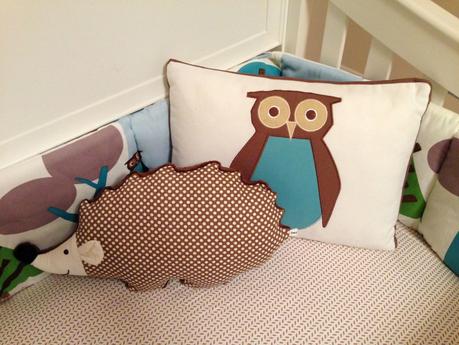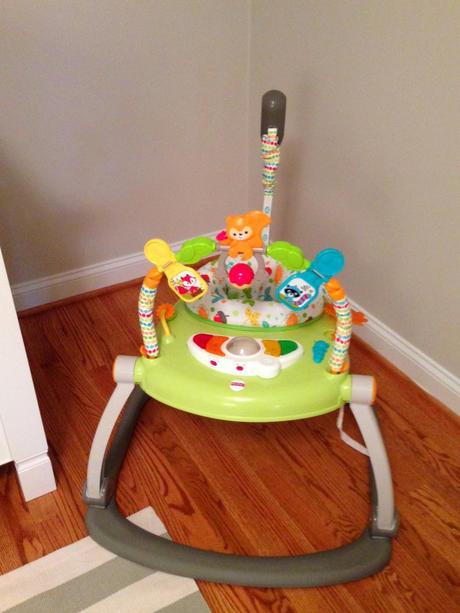 The woodland bouncer was a cute added touch.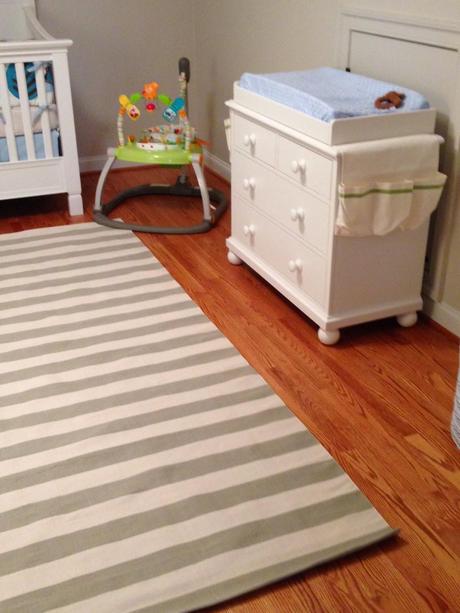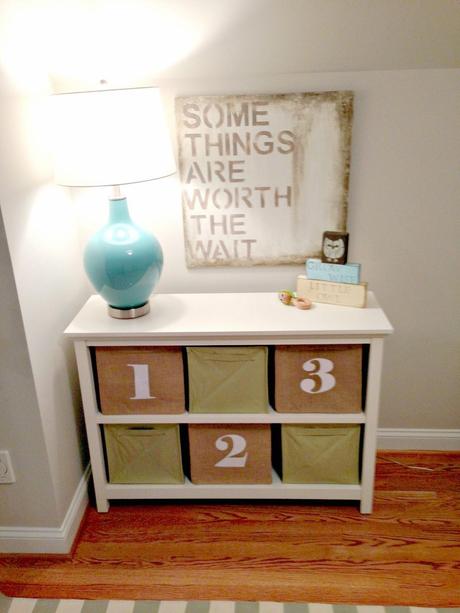 To keep all of the toys organized, we went with this bookshelf unit and finished it off with various baskets.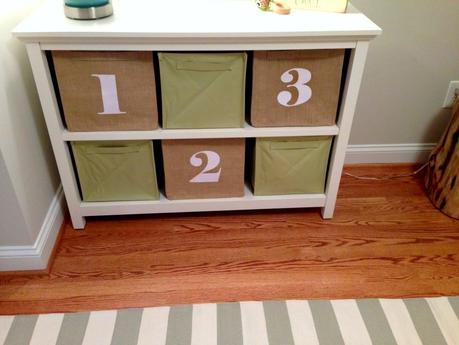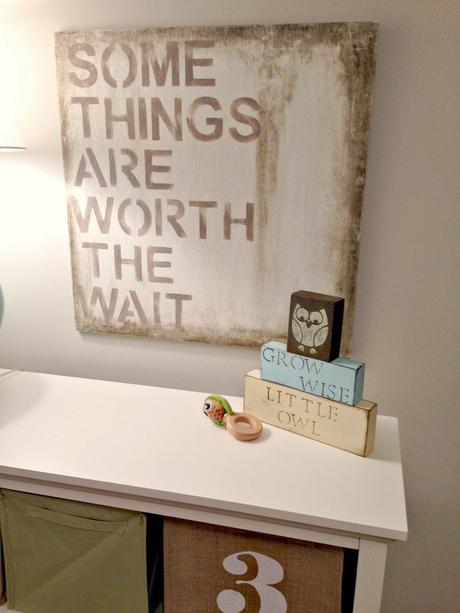 I found this great sign "Somethings are Worth the Wait" on Etsy by

PamelaJoyceDesigns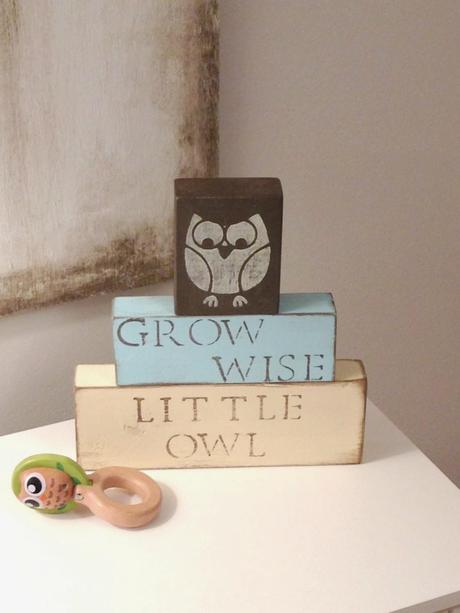 Along with this cute Grow Wise Little Owl sign by

Betsyswood

.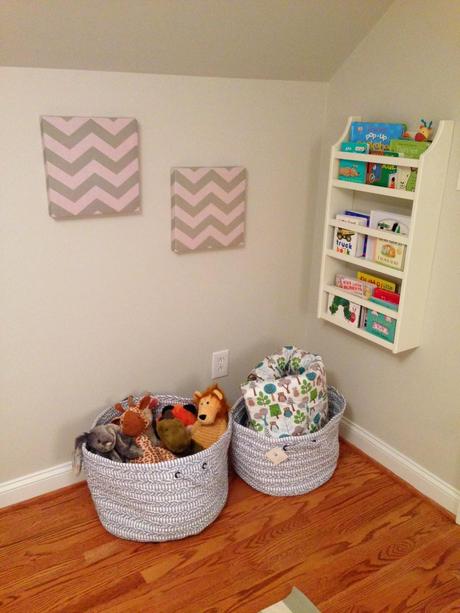 This area is just a nice little spot for the baby to get to his toys.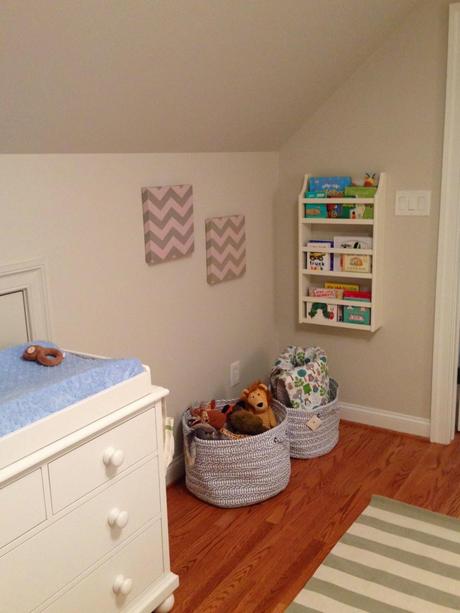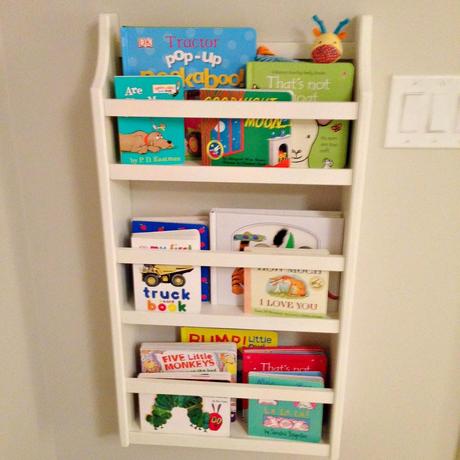 Speaking of books, we grabbed some of our favorites to fill this cute magazine rack.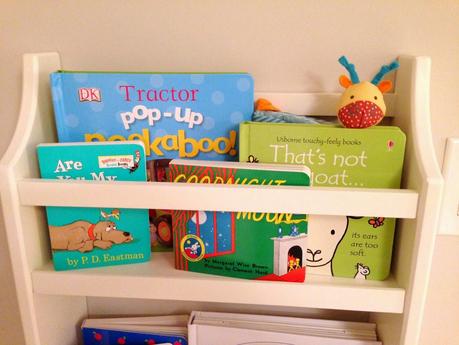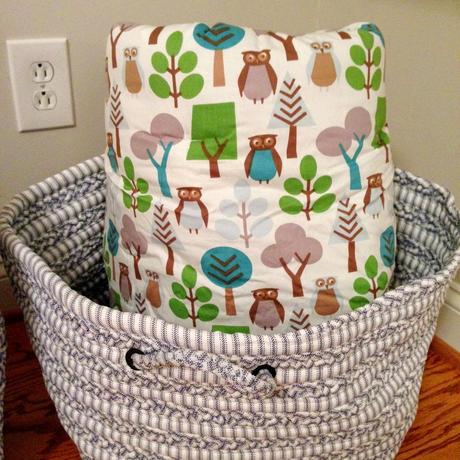 This is the little play blanket that goes with the Woodland Nursery bedding.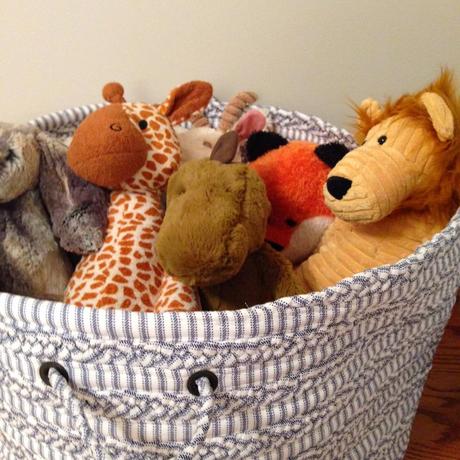 We came across these Jelly Stuffed animals at a local boutique that where the softest things I had ever felt! I wish they had them when my kids were little.
So now that the nursery has been finished, we will be moving on to the guest suite that is attached to surprise the client's son and daughter in law when they come for their next visit in a few months.
Below is a few of the Before and Afters
BEFORE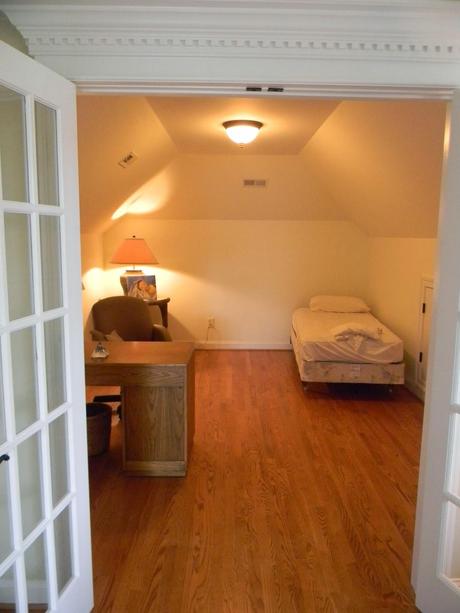 AFTER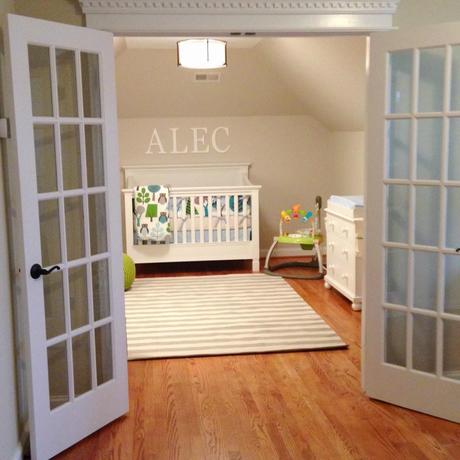 BEFORE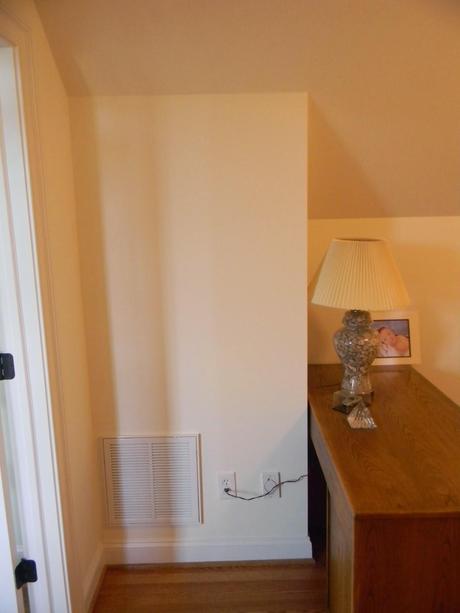 AFTER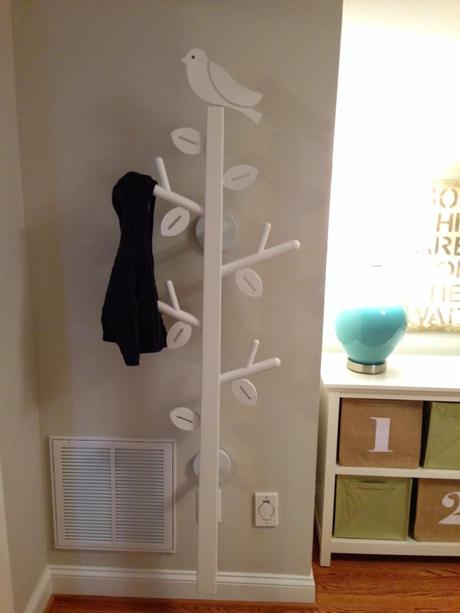 BEFORE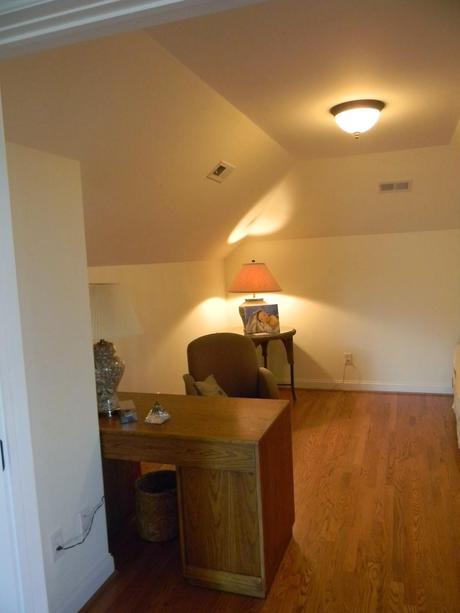 AFTER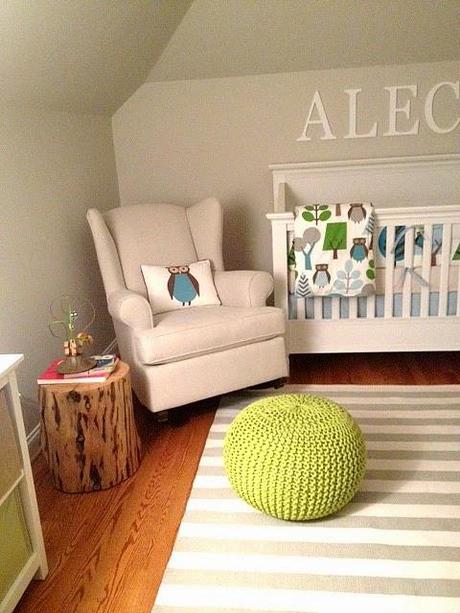 BEFORE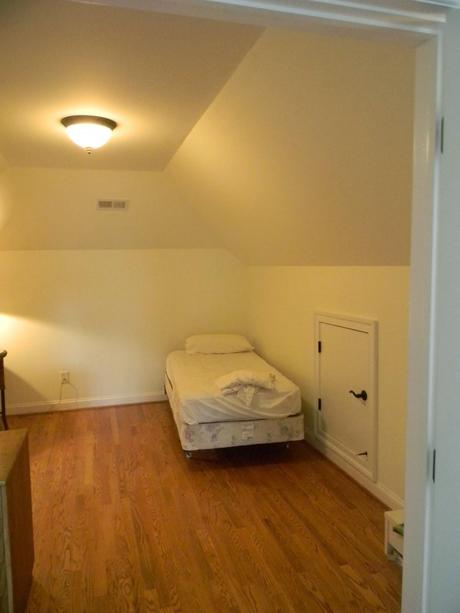 AFTER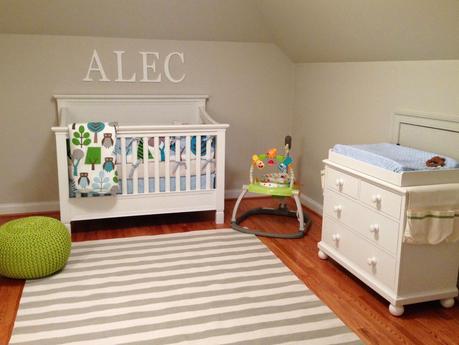 BEFORE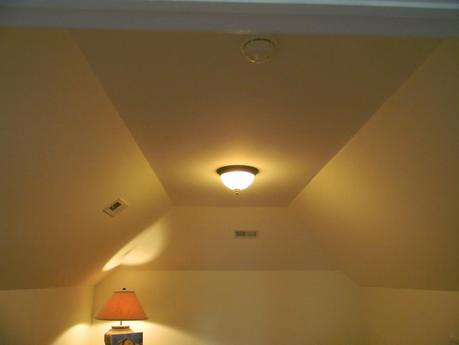 AFTER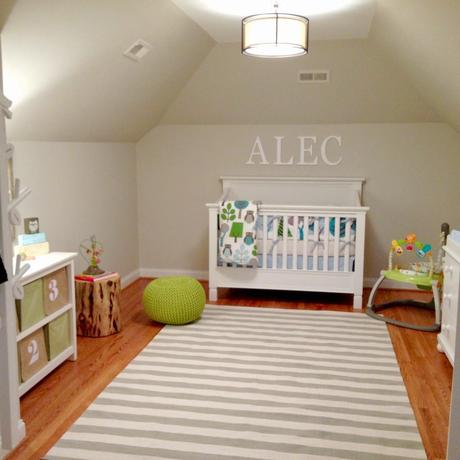 Next up on the blog is a bedroom makeover for two sisters in gray and purple.
Thanks for stopping by :)