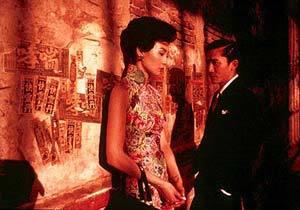 i love wong kar wai. he does longing extremely well. his films like in the mood for love, fallen angels, 2046 drip with just so much suppressed love and sexual tension. and as much as his films may feel like acting pieces for Tony Leung and Takeshi Kaneshiro to brood and look hot, they're also homages to beautiful women, Maggie Cheung, Faye Wong and even Ziyi Zhang
Shu Uemura collaborated with him for their campaign for their holiday collection. And here's a quick teaser:
You can also watch a behind the scenes video here. Doesn't the music make you think of a Portishead song?
found this on one of my blogger discoveries, Bless My Bag. I found her because I was researching about the Make Up For Ever classes, which she took in Singapore. Click through, there's a lot to read. 
Permalink | Leave a comment  »