Hillary Clinton, who won last Monday's Iowa caucus by the narrowest of margins, must be getting desperate.
According to the The New York Times, Hillary's support among women "has been surprisingly shaky. Young women, in particular, have been drawn to the septuagenarian socialist from Vermont [Bernie Sanders], and the dynamic has disappointed feminists who dreamed of Mrs. Clinton's election as a capstone to the movement."
So Hillary is now using threats and insults to win female votes.
In J.R.R. Tolkien's Lord of the Rings, the devilish Sauron has a spokesman called the Mouth of Sauron.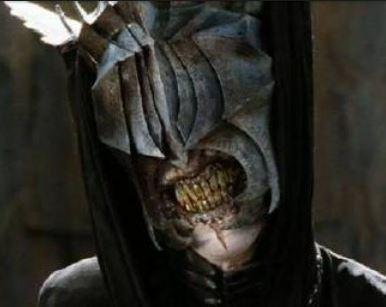 Hillary Clinton, too, has a mouthpiece.
Make that two mouthpieces: elderly feminist Gloria Steinem; and Madeleine Albright, Bill Clinton's secretary of state and now a professor of international relations at Georgetown University and chair of Albright Stonebridge Group, a D.C.-based "diplomacy" firm.
Steinem will be 82 years old this March; Albright will be 79 years old this May; Hillary Clinton will be 69 years old this October.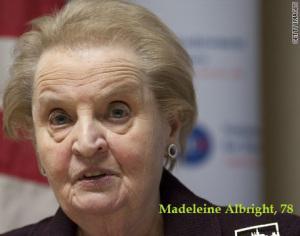 NBC News reports that yesterday, February 6, during a Clinton rally in Concord, New Hampshire, Albright defended Hillary's "progressive" and foreign policy credentials and made a plea to young women in the audience to vote for Hillary, claiming that Hillary — she who trashed the women whom her husband, Bill Clinton, had sexually assaulted — is the best candidate to defend women's rights.
Albright admonished, "We can tell our story of how we climbed the ladder, and a lot of you younger women think it's done. It's not done." Then Albright threatened American women that if they don't vote for Hillary, "there's a special place in hell for women who don't help each other." 
At that, as reported by the New York Times, Hillary "laughed, slowly clapped her hands and took a large sip of her beverage."
Read that again.
Hillary Clinton laughed and clapped her hands when Madeleine Albright issued a curse to American women that "there'll be a special place in hell" for them if they don't vote for Hillary.
Albright, who has been stumping for Hillary in New Hampshire this weekend, also slammed Bernie Sanders for his "lack of knowledge" about foreign policy. Go to the NBC News embedded link to read more about it, if you insist.
Hey, Madeleine Albright.
Name one accomplishment of Hillary Clinton as Obama's secretary of state.
Just one. I dare you.
Gloria Steinem is Hillary's other mouthpiece.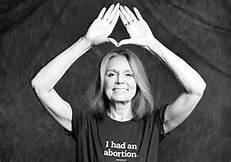 On Friday, Feb. 5, in an interview with the talk show host Bill Maher, claiming that women tend to become more active in politics as they get older, Steinem suggested younger women were just backing Bernie Sanders so that they could meet men. The supposedly pro-women feminist said:
"When you're young, you're thinking, 'Where are the boys? The boys are with Bernie.'"
According to an NBC News/Wall Street Journal/Marist New Hampshire Poll released earlier this week, Sanders is leading Hillary by 20 points.
~Eowyn