In our male dominated society, women are still considered inferior by many. We have been challenged many time and every time we have proved that women are not only good at taking care of the house but we can also equally and effectively lead the society. A person with a strong leadership quality can guide and motivate millions of other people who seek to follow the road to success. I am a media student and I have always admired some famous female media personalities across the globe. I am enthralled by their  hard work, leadership skills, courage, struggles and the not-so-smooth journey to success. Their works and achievements motivate me each second and encourages me to reach my goals. Here are some of my favorite famous female media personalities whom I look up to and get my inspiration from. If you learn about them, you will come to know how these women have fought against all odds to establish themselves and influenced people with their leadership skills. They are all leaders in their area of expertise and they have proved that #EveryWomanIsALeader
1. Oprah Winfrey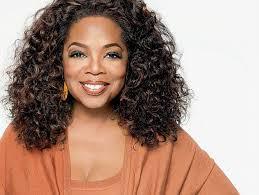 Oprah Winfrey is an American producer, actor and host who is known for her "Oprah Winfrey Show" which remained one of the highest rated talk show for a long time. She has been ranked among most influential people list in many magazines. Although she was born in acute poverty and was raped at 9 years of age, she went on to work with a local radio channel in her late teens and rose to fame in a small time. Her interview with Michael Jackson crossed million viewers at the time of its telecast. She has acted in Steven Spielberg's movie where she won an award for best supporting actress. She has also co-authored five books
2. Barbara Walters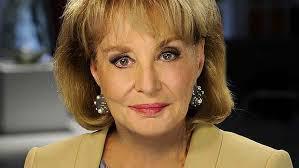 She is an eminent American journalist, author and a media personality. She is famous for anchoring the "ABC Evening News" and "Today". She initially worked as a writer for a magazine after which she joined National Broadcasting Company where she worked as the writer for " The Today Show". She eventually moved to hosting shows and co-anchoring news. Later she became a full-fledged reporter and  hosted shows on her own. She is famous for interviewing famous personalities across the globes and have interviewed Indira Gandhi, Hugo Chavez and Vladimir Putin.
3.  Aparna Sen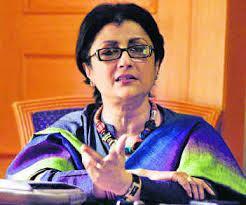 Aparna Sen is an Indian filmmaker, screenwriter and actress. Her daughter is Konkona Sen Sharma, a famous face in Bollywood. She started her acting career at the age of 15 only and acted in several Satyajit Ray's films. For her debut film, as a director, she won the Best Director Award and Indian National Film Award. Subsequently, she went on to win awards for all her films like Mr. & Mrs. Iyer, 15 Park Avenue etc. She has also acted as the honorable jury for many national and international awards.
4. Barkha Dutt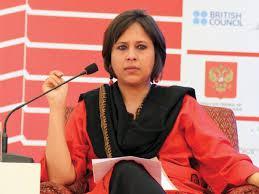 She is an India TV journalist and consulting editor for NDTV. She came into limelight for her live reporting from Kargil during the Kargil War. She was awarded Padmashree and many prestigious journalistic awards for her contribution in journalistic fields. She was recognized among the top 50 people for their impact in the society.
5. Shaili Chopra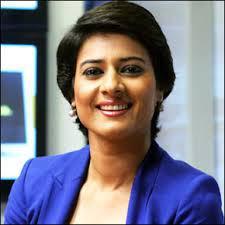 She is the business editor for Tehelka and have been the lead anchor of ET Now. She also writes golf column for DNA under the title Tee Off with Shaili Chopra. She has covered some famous events like The Bretton Woods conference 2011, India Economic Summit and the World Retail Congress and interviewed personalities including Anshu Jain, Vikram Pandit, Warren Buffett and Indra Nooyi.
So, now you know, how famous these women are and how they have achieved it all with their leadership skills and good qualities. All of them inspire me to become a leader and excel in my field. Whom do you look up to get inspired?
Write about your experience and inspirational stories about "Women in Leadership" in this contest, conducted by shethepeople.tv  and you can win some amazing prizes. One lucky winner can also win an all expense paid trip to an exciting destination!