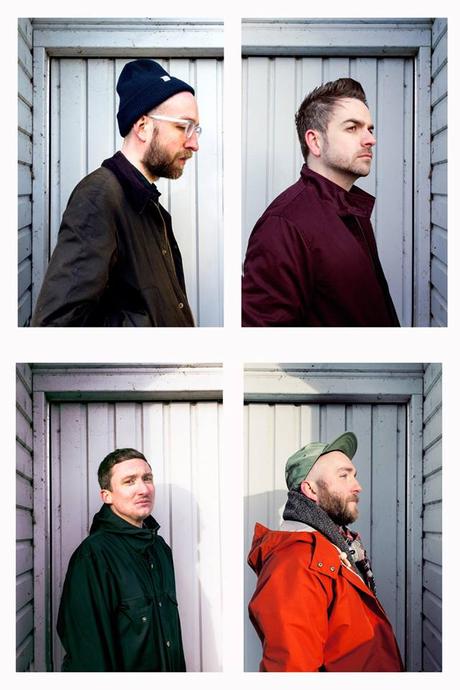 Photo by Kris Boyle
Brian's favorite video this week is
Made Out Of Maps
by
Wojtek The Bear
Made Out Of Maps
is the first single from the eagerly awaited debut album by
Wojtek The Bear
,
A Talent For Being Unreasonable
which is due for digital and vinyl release on
Scottish Fiction
records on May 25th.
Wojtek The Bear
tucked themselves away to work with
Chris McCrory
to record
A Talent For Being Unreasonable
at Shady Lane Studios late 2017.
Made Out Of Maps
is the first glimpse at an album full of slacker-pop and American Football tinged indie sounds. The track floats in with a bright, cheery disposition building into a full blown catchy pop song. 
This plays against the lyrical nature of the track which sees Tam Killean vocalising about the repetition and isolation of being in a dysfunctional relationship where you're both saying to each other "this'll get better" when you both know it won't .
Brian
is playing
Made Out Of Maps
on the
Radio KC Indie Show
of April 1st - tune in from 5 - 7pm.
Video filmed, edited and directed by
Kris Boyle
-
www.krisboyle.co.uk