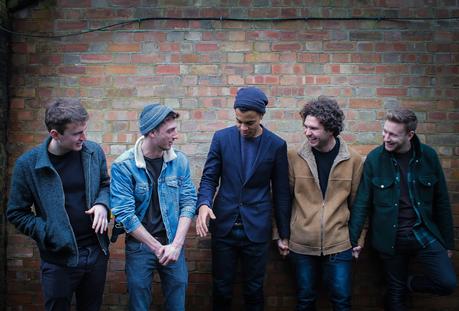 Due to the circumstances outlined in the
Significant Human
section of
Ralph's Life
blog this has been the first musical review in quite some weeks but it's well worth waiting for as laid back, recently formed London Alt Rockers
Harker Moon
have released a debut single which has already attracted our attention!
It's the slow and bluesy Muma Says and it's quite the kick off for this nascent young band, who came together in Kentish Town in 2016 and have been creating quite the buzz before coming to our attention.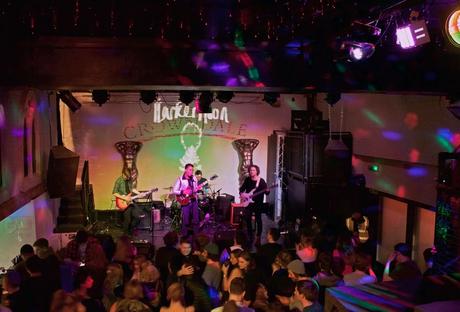 Harker Moon playing The Crowndale
The band brings together the musical talents and styling of Tommy Down (who has been drawn to our attention previously with much interest), on vocal and rhythm guitar, Olly Jay guitar and Hall Briggs on Bass with Ben Philips on Drums and Elliot Linsey taking up lead guitar.
Harker Moon now have under their collective belt some critically acclaimed performances both venue-wise and at some of London's best festivals including the iconic Camden Rocks.
Bearing a clear-cut message – cherish the one you love – '
Muma Says
', the debut single by young London quintet
Harker
Moon
, is not only a song of beautiful intent but of beautiful execution too. This brassy indie-soul swinger finds a spacious, subtle union of piano, guitar and bass enveloping a hypnotic 6/8 drum groove, resulting in a track w
ith the sultry ambience of a Sixties Stax classic, the pop nous of the Motown songbook and the climactic dynamics of a modern-day indie anthem.
Completing the picture is Tommy's raw-throated and impassioned vocal, reminiscent of timeless soul stars including Al Green and Marvin Gaye, as well as more contemporary artists such as D'Angelo and Daniel Caesar. Though there is a certain melancholy in Tommy's delivery that mirrors the emotive melody lines of piano and guitar, '
Muma Says
' ultimately exudes positivity and hope, a belief in good times and better tomorrows. Tommy explains: "
The happy and nostalgic themes of the song echo the temperamental world we live in but are intended to leave the listener feeling hopeful for the future.
"
And given the power of '
Muma Says
', we've got the feeling that
Harker
Moon
have every reason to feel hopeful for the future. It's a so laid back it's horizontal blues infused gem and we're dropping it a 9/10 for it's pure unabashed ability to lull you into a sense of musical relaxation and euphoria with it's shades of Randy Newman and Tom Waits.