Fashion and makeup trends do keep changing but one thing that remains stagnant is flawless skin. Yes, glowing skin is always in, as it's the one that enhances your look without taking much credit!
I know looking at your friend's radiant skin, your heart sinks and crave to own it but then darling it's not a cakewalk, right? Hmm, I know this is common perception, but come on where there is a will there is a way!
Yeah, a little effort and of course patience can lead you to glowing and healthy skin! So all those who have been thinking that getting radiant skin is not possible, can take a sigh of relief as me- your friend, has some easy ideas that will help you get the bright and beautiful skin.
Vita Bright Skin Renewal Mask
Not only your fashion sense, but your skin needs some renewal, so to instantly get it done, try the Vita Bright Skin Renewal Mask. The mask has Vitamin C, which brightens overall skin tone and promotes a clearer more radiant look.
Homemade Trick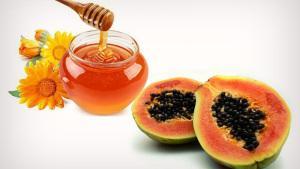 Take ripe papaya, 1tbsp of honey and ½ tbsp. of lemon juice, mix it well and apply the mask on your face. Let it dry then wash it with lukewarm water.
Derma Soul Regeneration Mask
This mask helps in hydrating and reviving your skin cells, which results in soft and supple complexion.
Homemade Trick
Take 1 ripe banana, 1 tbsp of honey and 1 tbsp of yogurt. Make a paste of it apply it and let it dry. Wash it with normal water and you are done. Regular application will result in soft and fresh skin.
Wrinkle Tox Skin Clinic Mask 
No women like to see aging signs, so to avoid wrinkles you can use this effective mask available at Sephora. It contains peptides which efficiently diminish the signs of aging.
Homemade Trick
For this you need a cup of yogurt, lemon juice and 4 spoons of olive oil. Make a paste out of them by mixing them. Apply the paste on your skin and leave it to dry off for 20 minutes. Rinse it with lukewarm water.
Amino Moisture Mask
Having 17 amino acids this pack strengthens the moisture barrier of the skin. It eradicates dead skin, dryness and dullness.
Homemade Trick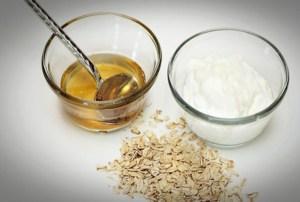 Take 1/2 cup hot water and 1/3 cup oatmeal. Mix the two and let them settle for two or three minutes. Later mix in 2 tablespoons plain yogurt, 2 tablespoons honey, and 1 small egg white. Apply a thin layer of the mask to your face, and let it sit for 10 to 15 minutes. Then rinse with warm water.
I know you all must be really happy to read the easy and simple tricks to gain flawless skin. I know that you don't always have time to invest in homemade remedies so have aligned instant packs too. You can shop
So it's time to try them and move out confidently with happy and glowing skin.
Till we meet next, Take Care!!!