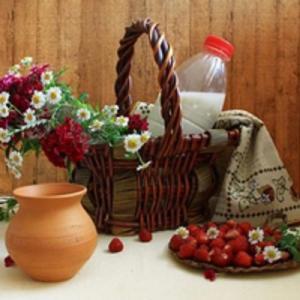 Wednesday, February 01, 2006 at 3:08 PM EST
Does wisdom really come with age? For some it may, but definitely not for all and i know this from my own experience. Every old person is not wise and every young person is not dumb. I'm not all that young and i'm definitely not old and i have a hell of a lot on the cap! And i've seen in life quite a few brilliant young people and a lot of stupid older people.
Don't get me wrong, i like and respect wise old people who are open-minded and who know what they are talking about but nothing is worse than a ignorant person who won't listen to reason. When i was a little girl growing up there were people older than me that i hated because they would underestimate me and accuse me of being a way that i wasn't.
However, there were smarter adults who liked me and could see that i was a very smart and good child who had to grow up around a lot of no good people. And my great-grandmother was one devilish person that i had to grow up around, always interfering in my mother's life trying to destroy us.
The old bat is still alive. She's about ninety or ninety-one now. When my "greasy great-granny" was in her early eighties she was still having sexual intercourse, and with a married man. She even let this man take pictures of her as she wore a light-blue see-through negligee. I saw the pictures a while back in the mid-nineties, she was sitting on her couch with her large droopy tits sagging upon her belly rolls that slapped over one another.
My great-grandmother is definitely not a good example of a wise older person, in fact, she's a dumb old broad. And i'm not going to go any further in explaining by airing dirty laundry it's not necessary. My point is, one is never too old to learn something in life and a lot of older people may be surprised to find out just how much knowledge someone younger has stored up inside their mind. Sometimes it is what you have experienced within your time and not how much time you've experienced!