From News800: Middleton-Cross Plains School District officials would like a gathering known as the "Jesus Lunch" held near the high school to stop.
The lunches, held each Tuesday in Fireman's Park adjacent to Middleton High School, have reportedly been drawing hundreds of students each week to eat food provided by parents and talk about the Christian faith.
"In one year what started out with less than 40 kids has grown into a lunch that serves almost 400 kids or a fourth of Middleton High School," a video posted online about the event says. "What makes this even more amazing is that while we provide the lunches, it's the students who bring their friends and discuss a different biblical topic each week among themselves. It is entirely voluntary."
"What it's all about is some mothers, they bring a lot of food to the park by the school and then people eat it and they also have bible stuff there as well," Middleton senior Logan Kossel said.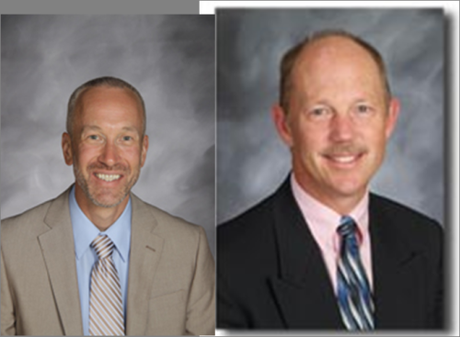 Administrators Plank and Johnson
In a letter sent to parents Tuesday, high school Principal Steve Plank (contact Steve here) and District Administrator Don Johnson (contact Don here) said that the city leases the park, making it part of school property and subject to school rules about both parent- and student-organized activities. Plank said the event violates school and district policy because parents are not following food safety standards, are not checking in as visitors to the school, and the event seems to be adult-organized and not initiated by students.
"At some level we want to be very direct and say, 'This is not approved by the school district,' and I think right now they are saying, 'We don't care and we believe we have the right to come in because it's a park even though you've leased it," Johnson said.
"The parents contend that it is their First Amendment right to provide free food and hold a religiously oriented event on this property during school hours," the letter to parents says. "The district believes that we have jurisdiction of this leased property, which is part of our campus. They have a First Amendment right and a right to access facilities after hours. All those are accurate, but we don't necessarily allow the Hindu community and the Buddhist community and Islamic community and Wiccans and others to come in and proselytize and bring their message to our students" Johnson said.
"We believe that religious or political events do not have a place in our school or on our campus, except when sponsored by a student group in accordance with our rules, which require prior approval. In addition, many students have conveyed to us their concern about a group offering free food to incentivize participation in a religious event on campus. The result of which has a divisive impact on our learning community. As such, we will continue to work with the parent group to find an amicable resolution."
"There are some students that when they know this day is coming, they will leave school early. (We) have some students that staff will find sitting in the hallway crying," Plank said. "A lot of students feel that it's not OK to have religious affiliation on school grounds, and other students also think not everyone has to participate in it. They're not being forced to, so it's not an issue so there's kind of a clash there," Kossel said.
The organizers of the lunch issued a statement to News 3. "We would like to thank you for this opportunity to hear our story, as the Middleton School District has not yet approached us to discuss what we do or how the Jesus Lunch began. We have invited them to attend, but as of date they have declined. The question here is not us being in opposition to the school, but rather that we have a right to be in Fireman's Park. Although the school district contends that it is school grounds because they have a lease, the public still has a right to use the park during school hours."
Organizers said the park can be used by the public. "By law, the lease agreement between the city and the School District of Middleton does not privatize the park," the statement said.
Organizers said the City of Middleton acknowledges their rental agreement for the Fireman's Park pavilion.
"Our mission statement for Jesus Lunch is 'food for the body, nutrition for the soul.' Our goal each week is to share a biblical truth. Students who come to lunch are not required to listen to or participate in the 3-5 minute message," the statement said.
Organizers said the Jesus Lunch began in the fall of 2014 with a small group of our children and their friends. "Students that attend Jesus Lunch have expressed their desire for Jesus Lunch to continue," the statement said. "The Jesus Lunch has become the highlight of the week for students and those involved!"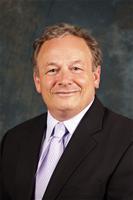 City Administrator Mike Davis
Middleton City Administrator Mike Davis told News 3 Wednesday afternoon that the lease agreement the city has with the district allows "contemporaneous use" by members of the general public "from time to time."
Davis said the district has the right to enforce its rules in the park, "as long as they don't conflict with the interests of the general public." The group has legal representation, and plans to hold the lunch again next week. District officials said they are looking for an amicable solution.
DCG