Old man winter has finally made his way to my neck of the woods (or so I thought! A look at the window and I see rain now, not snow!)  I don't particularly care to be cold, but to look out the window and see the snow always brings a smile to my face.  Seeing the sun sparkle on the snow and snow-covered branches is quite picturesque.
These scenes always reminds me of Currier & Ives winter prints.  I have a collection of Currier & Ives Christmas villages that bring their lovely prints to life.  Though - I failed to display them this year!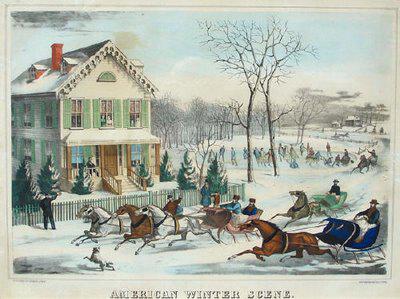 American Winter Scene
For those of you unfamiliar with the works of Currier & Ives, they were the Thomas Kinkade of the 19th century.  The partnership was founded by Nathaniel Currier and James Ives in 1857.  The company specialized in lithographs and employed artists, lithographers and colorists.  Currier & Ives described their business as "publishers of cheap and popular prints".  By 1907. the firm created over 7500 titles and over one million prints in a wide range of categories, including sentimental images, sports, humor, religion, city and rural scenes.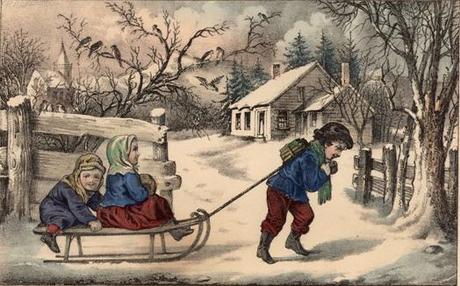 A Ride to School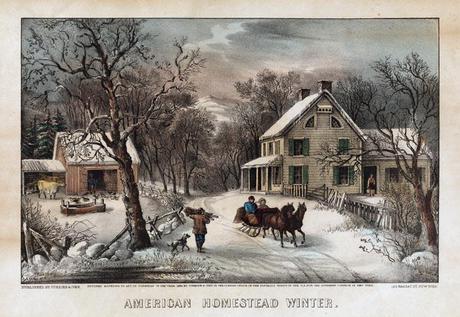 American Homestead Winter
Enjoy the day!