White is one of my favorite colors! It never goes out of style...in the winter it gives your skin a glow...in the summer it makes you look tanner...and it looks fabulous paired with pretty much any other color...including white! 
And to keep this white on white outfit a little more on the casual side, I untucked on one side...a trend I'm seeing in the magazines and on the streets.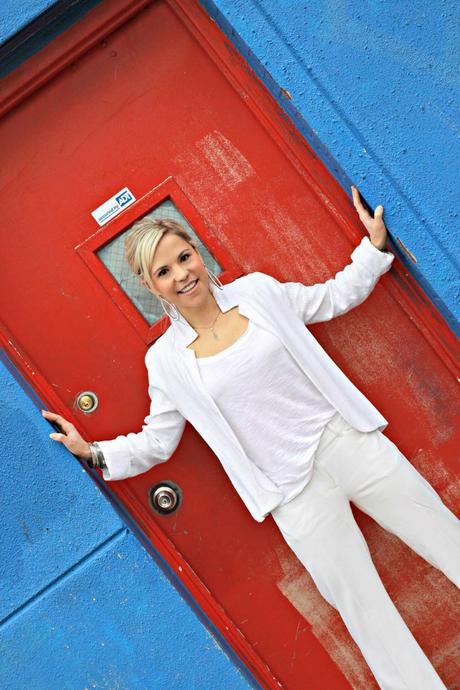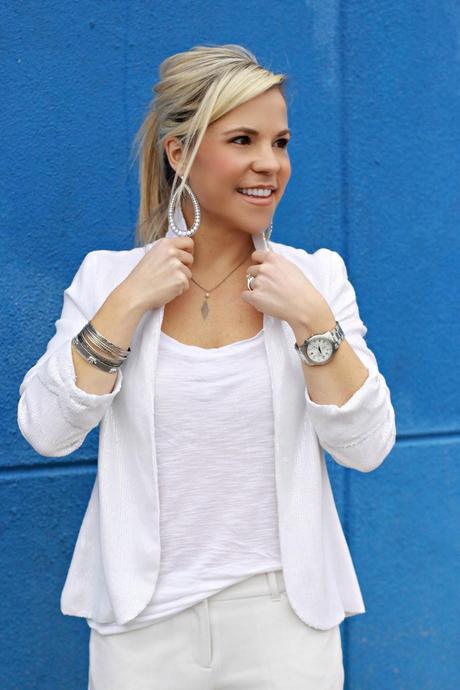 White Sequin Jacket: Matty M (South Moon Under); White Tee: Survival (The Bead, Towson, MD); Watch: Victorinox Swiss Army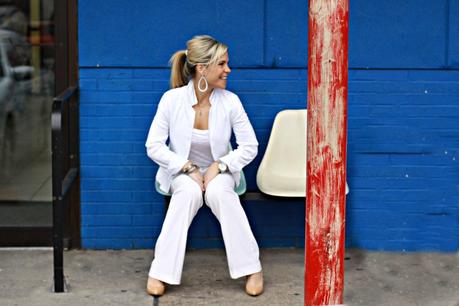 Nude Heels: Restricted (South Moon Under); Earrings: Poppy & Stella;
Necklace: Tiffany & Co.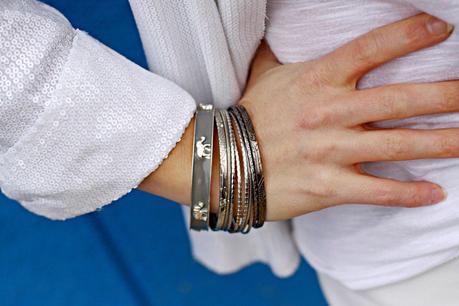 Bracelets: J. Crew and Forever 21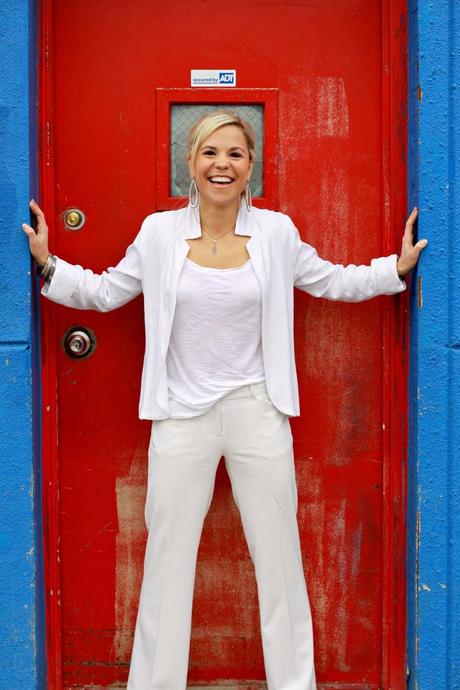 Pants: New York & Company
 So as we transition from winter to spring, try pairing a little white on white for a classic party look to celebrate the warmer weather and sunshine that's just around the corner!
Photo Credit: Nicole Diffenderfer - [email protected]
Xoxo,
Baltimore Blonde :)